You read the title right, yet again I was sportsing.  My summer has been full of new experiences, but the amount of times I've found myself participating in or spectating sports-ball matches is the most surprising.  In case you couldn't tell, I know exactly 0 about sports.  I learned literally all I know about baseball from Meatloaf songs. Yet mere weeks apart I sustained a baseball related injury and witnessed, in person, a real life Milwaukee Brewers game.  I even stayed for the whole thing!
This is for those of you, like me, who are not experienced sportsers or who, also like me, kind of hate sports, but find your self in social situations where the only acceptable course of action is to power through and not be a baby about it.  Don't panic.  It's not that bad.  Here's what you can expect.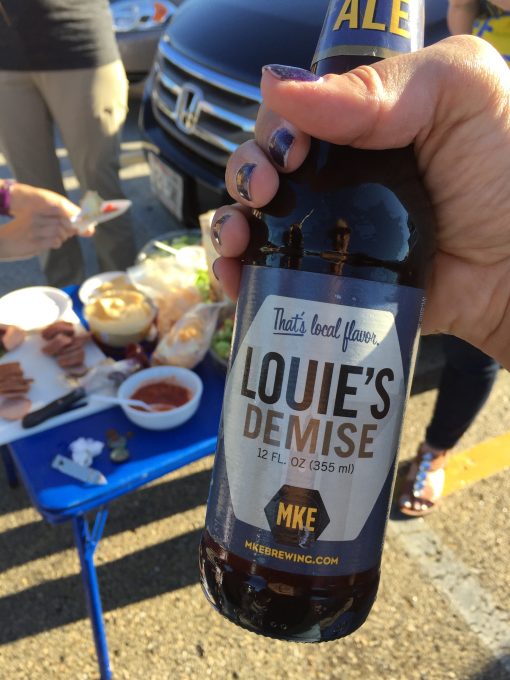 Tailgating
I'll admit that I was not totally green on this finer point of sportsing.  When it comes to parking lot drinking, this was not my first rodeo (I've been to a few dry weddings), but before now, I had never made it inside the stadium.  This is obviously the best part of the game, and especially in Milwaukee; plenty of cheese, sausage, and enough beer to forget you're at a sporting event!
The Food
That's right.  After all of that tailgating, you get into the park and have more food.  Really extraordinary, super American foods too.  Kind of like being at a state fair.  I tried the highly recommended Peanut Butter Burger from AJ Bombers.  It was just okay, but I mainly did it for the experience.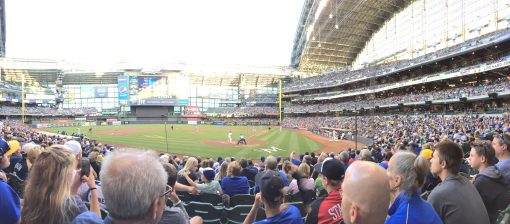 Baseball
This is the most upsetting part of going to a baseball game, but the great news is, it's also the least plentiful.  I'd say the break down of the baseball game experience was about 25% tailgating, 10% food, 3% baseball, and 1000% weird shit.
Weird Shit
This was the most surprising part of the whole sportsing day.  Most of the game is just weird shit.  The above photo is from when people dress up as mildly offensive ethnic stereotypes if they were sausages, and then they race.  Sometimes a guy with a big mustache goes down a twisty slide.  There are t-shirt cannons, kiss cams, and actual dance breaks before every. single. bat/hit/throw. That is something we can all get behind!  If I had known that sportsing events were mostly just a cast of weird characters bouncing around to 90's dance hits while you drink beer, I would have been doing this all along!
I never thought I would enjoy sportsing, but all in all I can say that it wasn't terrible!  I might even consider doing it again!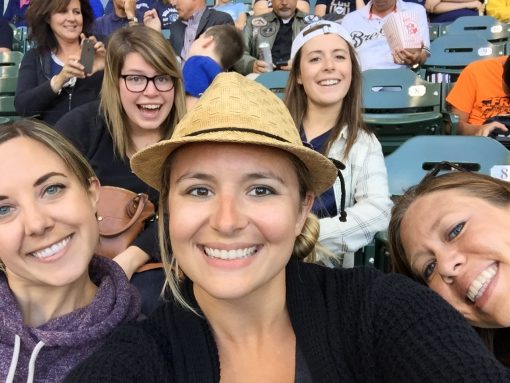 I would like to thank the fine folks at Visit Milwaukee for providing me with the opportunity to sports for the first time, as well as Lauren of Justin Plus Lauren and Jenna from Wander The Map for their patience with my stupid sportsing questions.
Save
Save
Save
Save
Save
Save
Save
Save
Save
Save
Save