Who would have thought that a city that was once the largest beer producer in the world could make you feel like a kid again?  Well, Milwaukee has plenty of ways to do just that… oh, and they still have beer!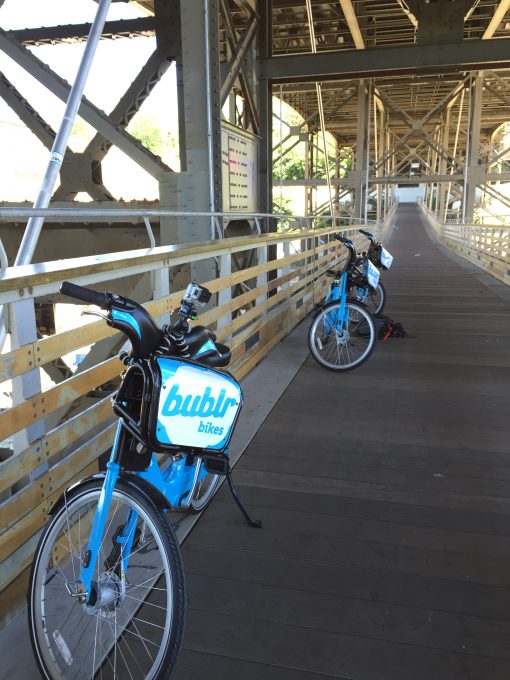 1- Ride a Bike –
Yes, I know that adults ride bikes.  However, I had not ridden a bike since I was a fearless child launching myself down hills and around turns with no regard for my personal safety.  I must admit things have changed a bit now that I'm a clumsy adult.  I'm a bit more cautious now, but my skills came back quickly.  You know what they say, it was just like riding a bike.
Milwaukee has gotten in on the bike sharing game with their Bublr Bikes.  Its a great way to avoid traffic, get a bit exercise, and take in the scenery surrounding beautiful Lake Michigan.  Pricing to rent a Bublr ranges from $3 for a 30 minute ride, to $80 for a year of unlimited rides.  So you can save our environment and few bucks!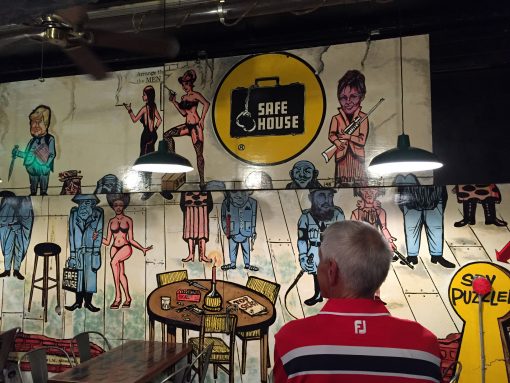 2- Play James Bond –
Behind a door marked "International Exports" you'll find an interrogation room.  Reveal the password or prepare for your clearance test.  Passwords, riddles, scavenger hunts, secret passageways; it's enough to make any kid giddy.  However after 8pm, Safe House is only for the young at heart (and the over 21 at body).  With the actual kids out of the way, you'll have all the puzzles to yourself and you can enjoy a Great Spytini, shaken by being shot through a tube that runs throughout the restaurant.  Safe House has been a hidden gem and local legend since it's opening in 1966 (long before the speakeasy/theme bar trend) and no trip to Milwaukee would be complete without a visit.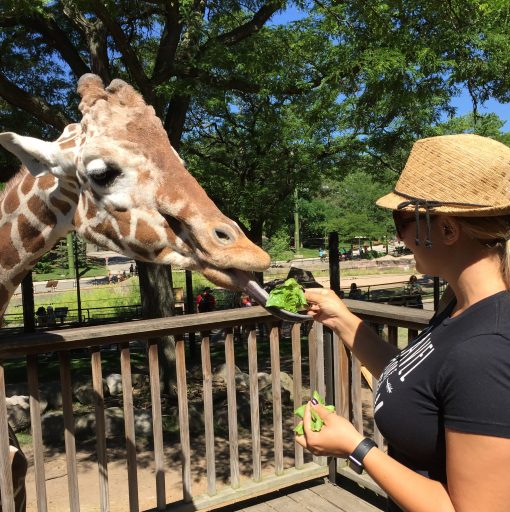 3- A Day At The Zoo –
A day at the zoo is a great time for young and old alike, but I challenge you not to giggle like a school girl (or boy) while feeding a giraffe!  At 10:30am and 3pm, the Milwaukee Zoo offers a limit number of guests the chance to get up close and personal with these beauties, for a nominal cost that goes to support the care of the animals at the zoo.  You haven't lived until you've been slobbered on by a giraffe.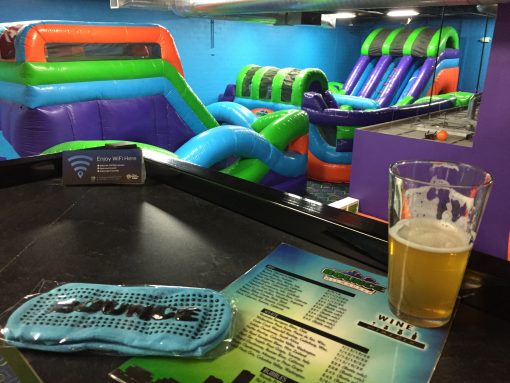 4- BOUNCE –
Bounce Milwaukee, where have you been all of my life?  Adult sized bounce houses.  I'll say that again… Adult. Sized. Bounce. Houses.  Why did it take so long to figure this out?  Bounce Milwaukee also has a bar featuring local beer, laser tag, a free play arcade, and maybe the best massage chair I've ever experienced.  Did I mention adult bounce houses?  Oh, and don't get me started on the tater tot pizza!
~
If you're like me and have figured out that being an adult is highly overrated, (until we figure out time travel) I suggest a trip to Milwaukee.
~
I would like to thank Visit Milwaukee for inviting me to be a kid again in their fantastic city.
~~~~~Save
Save
Save
Save
Save
Save
Save
Save
Save