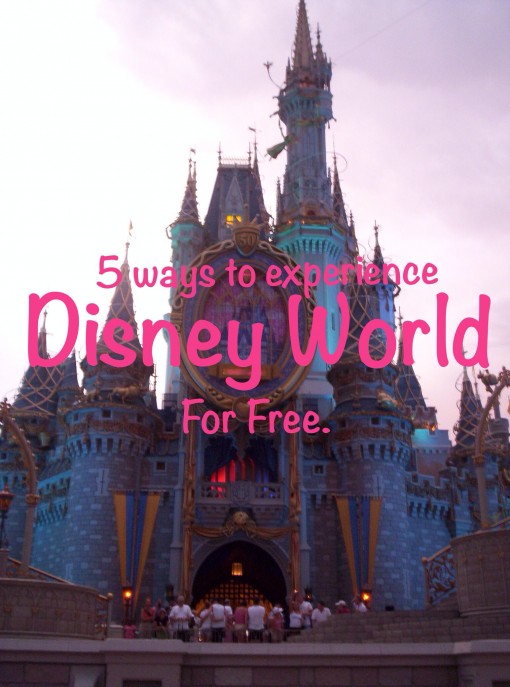 Everyone knows a Disney World Vacation is going to set you back financially, but it's the most magical place on earth.  Who can put a price tag on that?  Well Disney can, and it's a lot.  Here are a few magical things you can do at Disney World for free (or almost free).  It's great for locals that are looking for something unique to do, or vacationers who are running out of funds.
1.)Disney Springs–
This is a great way to fool younger kids into thinking they're at "Disney World" without having to go into the parks.  Obviously, you'll still have to pay to dine or shop here, but it's still cheaper than park admission and there's plenty to do.
You can check out the AMC Fork and Screen.  There's definitely something magical about a movie theater that will deliver nachos and beer to your seat.
Take a boat to Saratoga Springs or Port Orleans resorts, or stay on board round trip.
Stop by Splitsville for some bowling and sushi (and 3 floors of bars!)
Eat at Earl of Sandwich, it's the cheapest and best food you'll get on Disney Property.
Stop by Ghirardelli for a sundae or free chocolate sample (see, that one's free)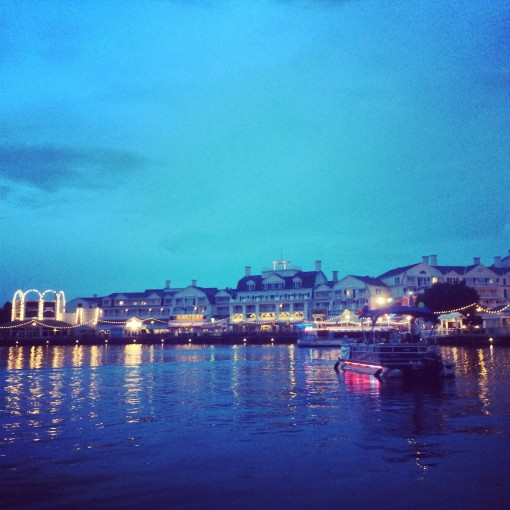 2.)DISNEY'S BOARDWALK
This is another of Disney World's dining, shopping, and entertainment areas.  It's not as well known as Downtown Disney, which also means it's less crowded!
Stop by the bakery for coffee and a cheesecake brownie.  They're seriously the best!
If you enjoy sportsing, you can check out the ESPN Zone.  I'm not super sure what goes on there since sports are dumb, but if that's your thing, they have beer and tvs!
Grab a margarita from the margarita kiosk and enjoy a walk around the lake.  From here you can see into Epcot, as well as check out the Yacht and Beach resorts.  It's especially fun at Christmas when they have large gingerbread fixtures on display in the lobbies.
Check out the free street entertainment.  There are several different kinds of performers here; jugglers, magicians, mimes and the like.
If you're over 21 there are some pretty cool night time options here.  Atlantic Dance Hall, as the name suggest, is a dance club.  There's no cover and it has a lovely balcony overlooking the lake.  There's also Jelly Rolls for the 21+ crowd.  There is a $12 cover for this one, but it's worth it.  It's a dueling piano bar with a Disney twist.  They play everything from the Billy Joel piano bar classics to your favorite Disney songs and of course they take requests!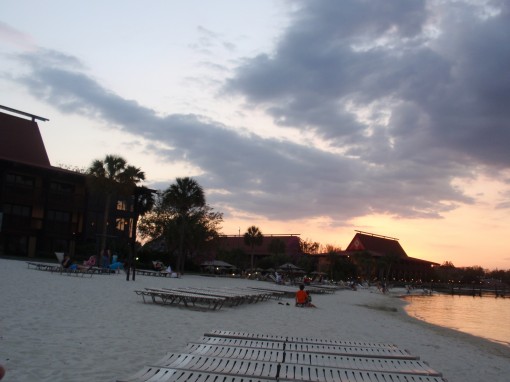 3.)PICNIC AT THE POLYNESIAN
The Polynesian Resort is one of my favorites.  Here you can enjoy tropical drinks or sushi in a retro tiki atmosphere.  Admittedly, it's not the best right now as it is under construction, but it's still fun and when the construction is over it should be great!  Traders Sams, the worlds greatest tiki bar will be opening there, but that's a story for another post.
Pick up some Publix subs and a bottle of wine and head to the beach at Disney's Polynesian Resort.  They have plenty of lounge chairs and hammocks set up and it's usually pretty easy to find a secluded area.
4.)OUTDOOR MOVIES
All of the resorts host outdoor movies for free everynight.  Some of them are by/in the pool, some on the beach, and my personal favorite… The Fort Wilderness Campfire Movie.  You can find schedules for every resorts' movies here.
The Fort Wilderness Campfire movie kicks off at 7:30pm for campfire lighting and s'mores.  They sell all the ingredients for s'mores there, as well as light food and drinks, but it's cheaper to bring your own.  At 8pm there is a sing a long with Chip and Dale.  The movie starts at 8:40pm.  I usually try to show up just in time for the movie, the campfire is still going and you can makes smores without having to worry about small children accidentally setting you on fire.  You also miss out on the sing a long this way, which is pretty okay by me.
5.)FREE FIREWORKS VIEWING 
The Polynesian beach is not only good for picnics.  You can also come here to watch the Magic Kingdom fireworks.  This is a good option because it's a beach, you can bring your own wine, and you can watch the Electrical Water Pageant.
On top of the Contemporary Resort you'll find the California Grill.  It's an excellent restaurant with great sushi, but it's pretty expensive.  If you're looking to save money you can go up to the bar, grab a drink and head outside to watch the Magic Kingdom fireworks.  It's a great view of the castle (and the entire park) and the music is piped in so you feel like you're there.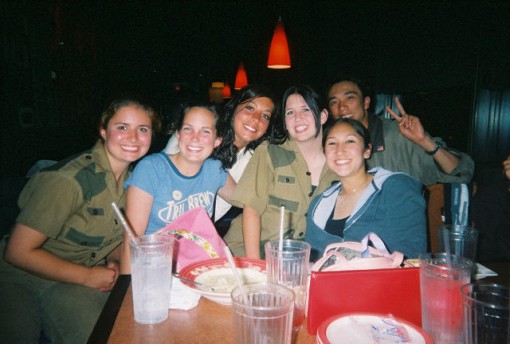 BONUS TIP: Make friends with a cast member– You can find them at just about any local bar, or anywhere on Disney property.  They'll be the ones that look moderately aware of their surroundings.  As a former cast member I can tell you, they are over worked and underpaid, yet still love love love Disney.  It's basically Stockholm Syndrome.  Find a cast member and buy them a drink and they'll be your friend for life.  A cast member friend can open a lot of doors, most of them have what's called a maingate that they can use to get people into the parks free.  They also have friends that work in the parks.  I don't think I waited in a single line the entire time I worked at Walt Disney World.  They get some pretty sweet discounts too.  It's a good friend to make and the best way to see Disney World for free.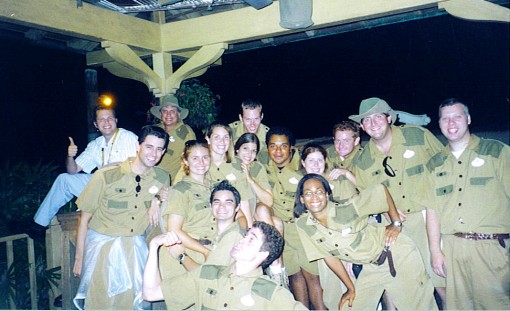 Save