Ok, so this one technically isn't travel, but it did take me from college in Charleston, SC to my current life in Orlando, FL.  It also introduced me to people from all over the world and indirectly afforded me many travel opportunities, so I'm counting it.
My cousin just started the Walt Disney World College Program almost exactly 9 years after I started mine.  He's been full of questions and I find myself selling the college program to people pretty often.  Disney really should pay me for this.
My participation in the Disney College Program is easily the best decision I've ever made and I really can't recommend it highly enough.  If you know what you're getting into it can really be one of the best experiences of your life.  I say know what you're getting into because it's absolutely not in any way helpful as an "internship".  It's a way for Disney to get cheap labor and we all know it.  Unless you really have a plan to advance through the Disney Company and use all of your time on the program to network, the benefits are mostly social.  That being said, I do feel like I learned some valuable skills that have translated into better job performance since the college program, but most of the benefit is meeting your best friends (for at least the next 9 years).
I'll start with the interview process.  I know this has changed greatly since I was on the program.  9 years ago there was a team of recruiters that did presentations at various Colleges throughout the country, mostly a video about how great it would be to work in custodial… they really sold that one!  We then had to fill out an application and list our preferences for jobs, including any jobs you wouldn't do (you know, like custodial).  Then there was a short interview with the recruiter.  This was my first ever interview and it couldn't have gone better.  The interviewer asked if I was comfortable memorizing a script and talking in front of people, then told me he was writing down "Jungle Cruise", but I "didn't see that".  He thanked me for dressing appropriately for an interview (you'd be surprised how many people don't) then pretty much told me that I got in and what role I had, which they're not supposed to do until way way way later… like after you've already started the program later.  My recruiter was the best.
When I found out officially that I had been accepted to the Disney College Program, I became involved in a Disney College Program Message Board to connect with other people starting at the same time.  The beauty of the College Program is that most people come here not knowing anyone and being randomly assigned to roommates and jobs for at least the next 4 months.  This creates one of those rare situations that cause people to pretty immediately form bonds that in normal life would take years.
I met one of my roommate through the message board and the rest were randomly assigned.  There were 6 girls in a 3 bedroom apartment and none of us ended up hating each other.  This place really is magical.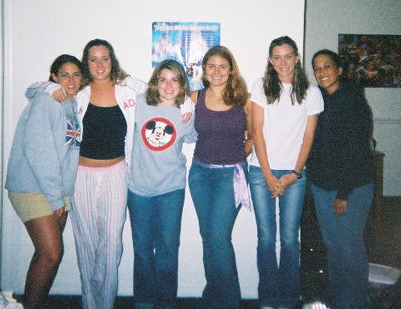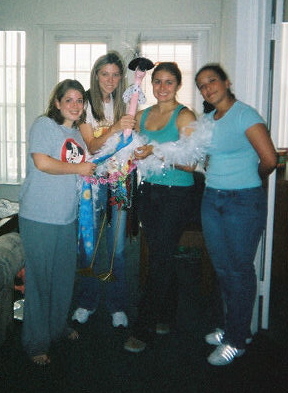 I lived in Chatham Square Apartments (7302!).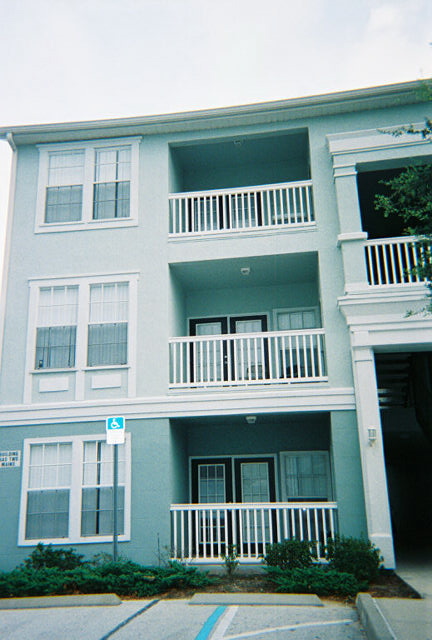 (That's mine on the 3rd floor!)
At the time, College Program Interns (CPs) only had a choice between Chatham Square and Vista Way, though there are now a few more options.  Chatham Square apartments were nicer and newer, but the rumor was that Vista Way was far more social, the "party apartment" if you will.  I'm pretty sure that was just a ploy to get people to want to live in the older and crummier Vista Way, because there was always something to do at Chatham.  In fact, I attended way more Chatham parties than Vista parties.
That was just the move-in process.  Prior to arrival at the College Program housing, CPs know what department they will be working in (attractions, food and beverage, custodial etc.) but not the exact location (thought I had a pretty good idea of mine).  When we were assigned apartments, we were also given folders with our vague training schedules.  Everyone who works for Disney has to attend Traditions, a class on the history and culture of the Walt Disney World Company.
After attending Traditions we were broken off into our individual areas.  My roommate Tracy, whom I met on the message board, was attractions as well and got assigned to the same area as me, Ad/Lib, which we found out later meant the Adventureland and/or Liberty Square areas of the Magic Kingdom.  Our next few days of training would be a Magic Kingdom training day, followed by a day of Ad/Lib training, before finally finding out what our actual job would be and starting on the job training.  Here's where Tracy and I split up, she was assigned to ATT (Aladdin's Flying Carpets, the Enchanted Tiki Room, and The Swiss Family Robinson Tree House) and I was assigned to the Jungle Cruise. I clearly got the better end of this deal.
The next day I met my Jungle Cruise trainers and started my on the job training.  Here I met more great people.  I've really never felt more immediately at home.  I don't need to go into how much I love the Skippers.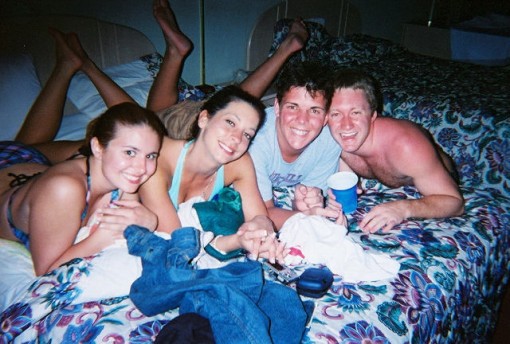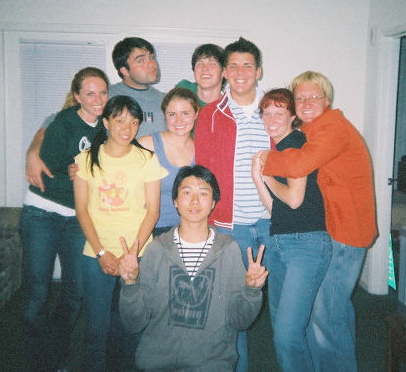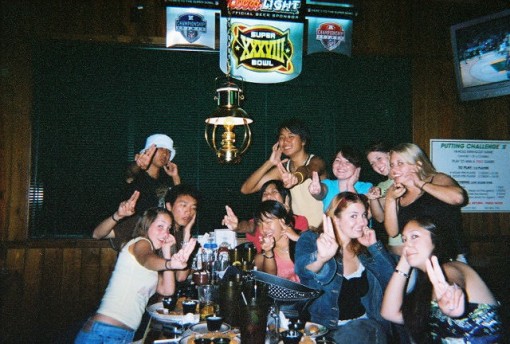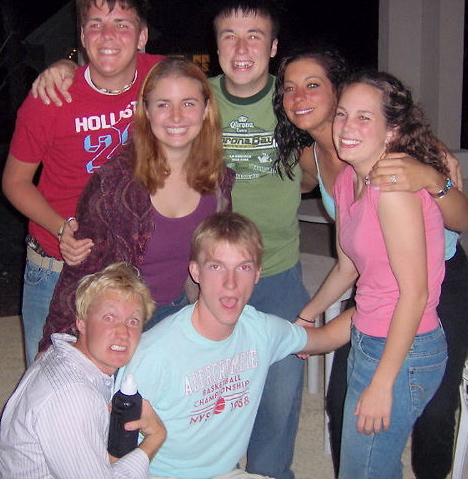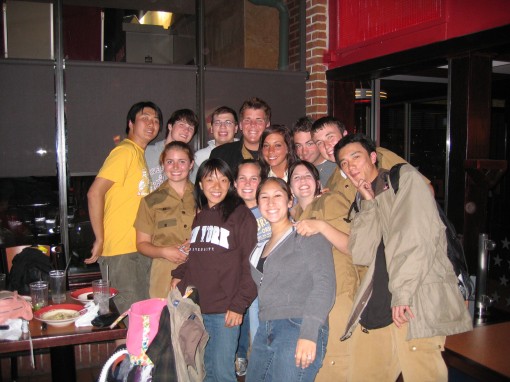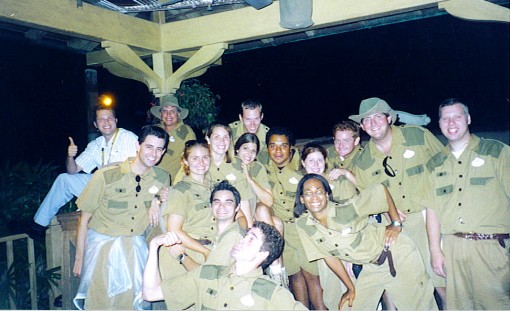 These are my people!  I really feel so fortunate to have been placed in such a wonderful area at such a great time.
Now, the down side of the college program, you are cheap labor.  They pay you barely above minimum wage, and I mean barely (or as we said in the Jungle "we get paid weekly…very weakly"), and they work you long awkward hours that no one else wants.  That means that the CPs are actually doing the majority of the work at these attractions, but enjoy none of the benefits that the more senior cast members enjoy (though they get paid pretty weakly themselves).  During my college program I worked any where from 36-80 hours a week (including a 19 hour shift I voluntarily took on my birthday so I could be with my friends).  Disney takes money out of your paycheck weekly to cover housing costs, at the time around $80/week.  We thought it was an outrageous amount, but that was before I ever paid my own bills.  That amount includes your furnished apartment as well as cable, internet, and utilities.  When all was said and done my paychecks were usually around $150/week.  Not terribly impressive, but you'd be surprised how far that can go when all of your necessities are taken care of.  It was almost entirely fun money.
Even with my hectic work schedule, I was able to get time off to travel around a bit.  My College Program lasted from January 2005-August 2005, during which time I went on a Disney Cruise (at an excellent discount) with my roommate Tracy,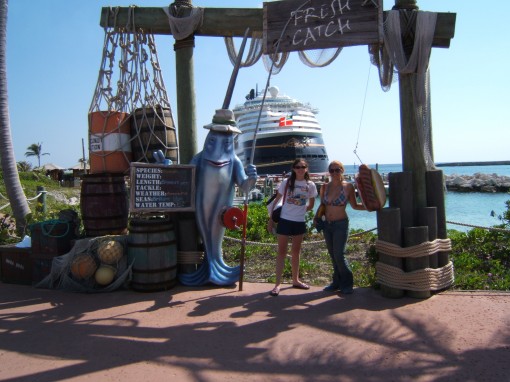 a trip to New York with Tracy and our other roommate Elena,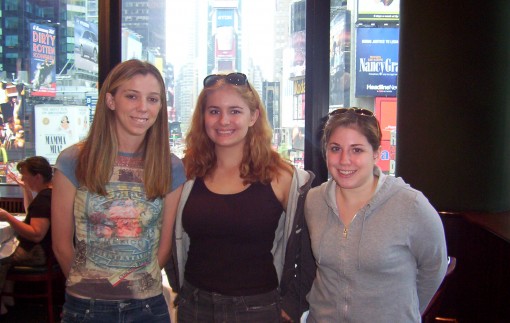 and perhaps on of my favorite experiences, I got to go to Disneyland Resort in California for their 50th Anniversary with one of my fellow Skippers, Yama.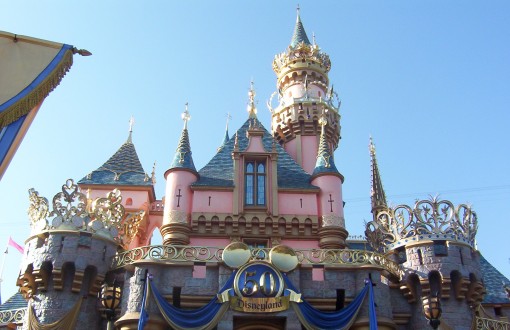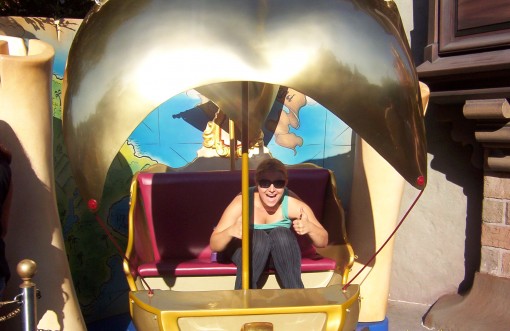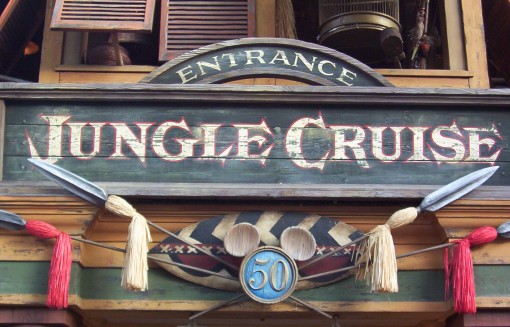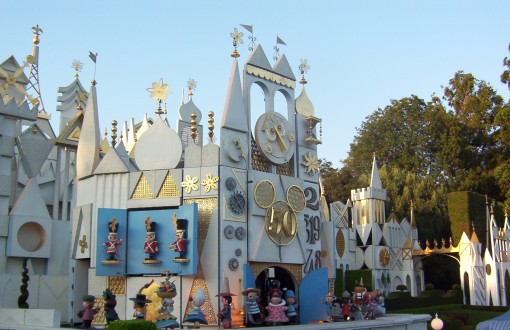 That was really such a cool experience, and we even made friends with some of the West Coast Skips.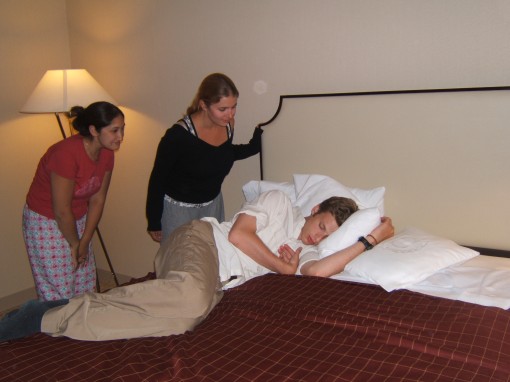 Looking back, the College Program was only 7 months of my life, which seems an insignificant amount of time, but that 7 months really shaped who I am today and I've remained very close to most of the people I met on the program.  Many of them have scattered across the globe in the past 9 years, but that gives me plenty of places to visit.  More often than not we have mini reunions here in Orlando,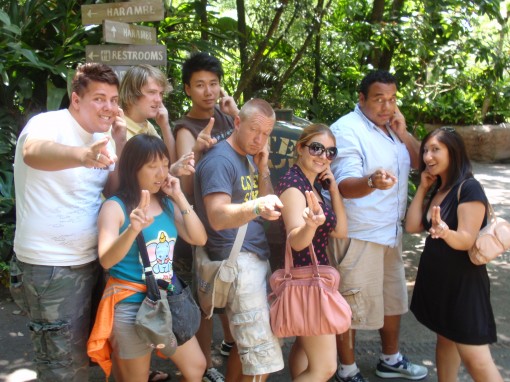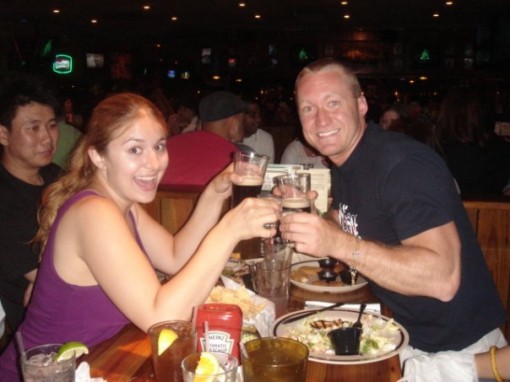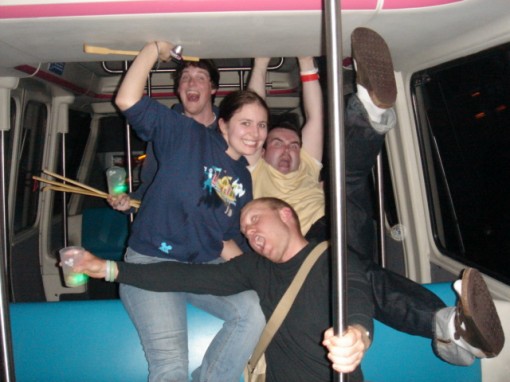 but I have made some pretty cool travel buddies too.
Since the college program I've gone on a few more cruises with Tracy,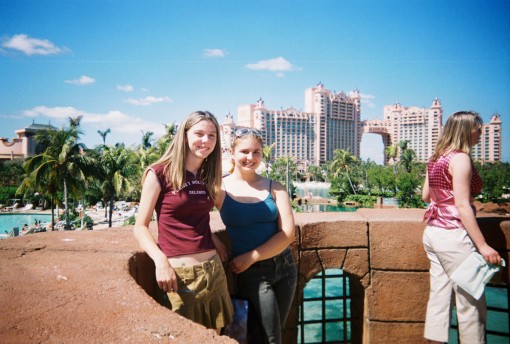 headed back to Disneyland with the Skips (and some Haunted Mansion Maids and Butlers),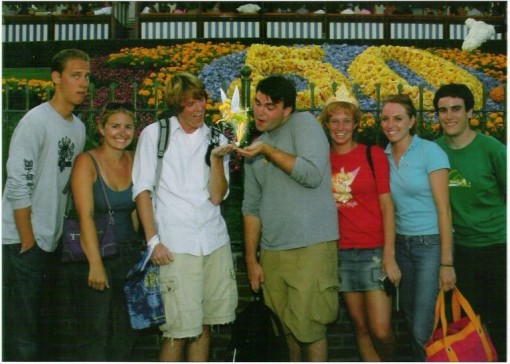 toured Europe with my former roommate Melissa,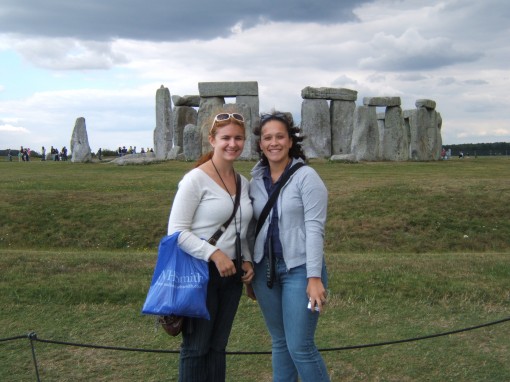 and what is now an annual Friend Cruise with the Skips.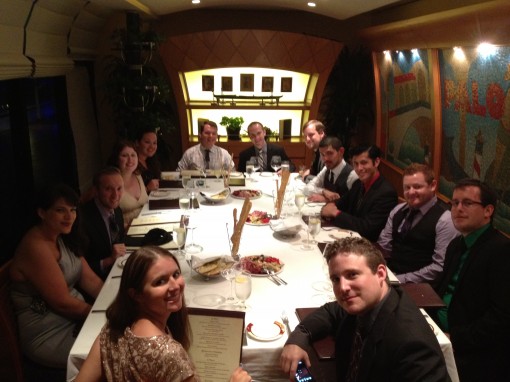 Not to mention all the people I've met up with in their home towns, literally everywhere I go I have a Disney person I can count on to meet up for a drink.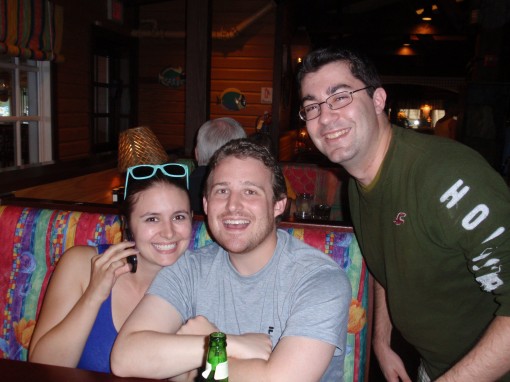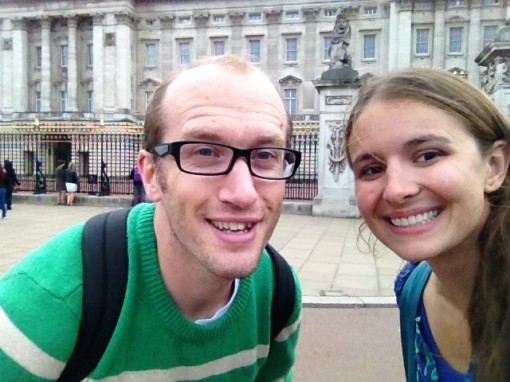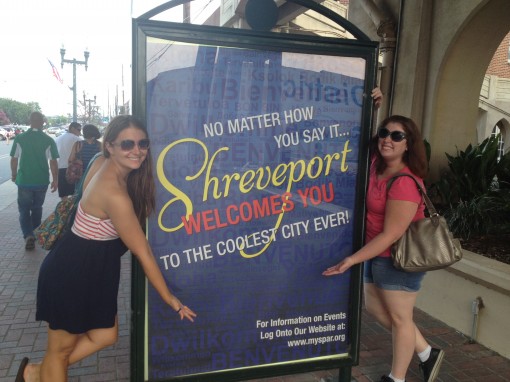 That's just the first 9 years.  I'm sure there will be many more adventures to come as a result of my participation in the College Program (including the 2nd annual Friend Cruise coming January 27th!).
From what I understand, a lot has changed on the College Program since my time there, but I still love talking about it and answering questions for perspective CPs.  If you're even mildly considering doing it, then do it.  I promise you won't regret it.
Save