I've just recently decided to go visit my family in Nashville, TN for Christmas.  Unfortunately, I looked at travelocity before I looked at weather.com.  Had I done the opposite, I would have seen this before I booked my flight.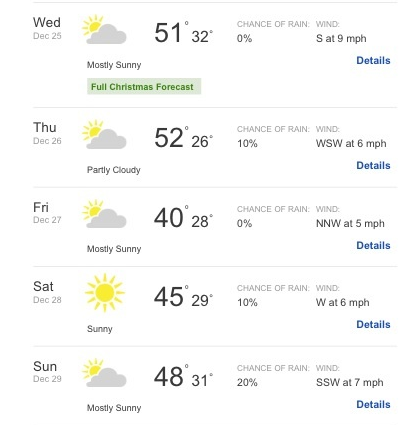 I'll admit, it's not as bad as it's been before.  In fact, from my experience living in Tennessee, a high of 52 is al fresco weather.  The problem is, I've grown rather accustomed to this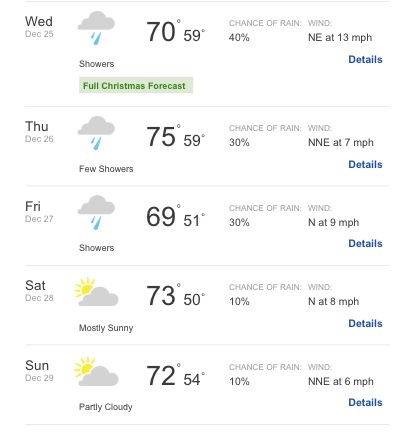 That's right, Nashville's highs are my lows… and that's kind of a cold snap.  So my excitement about seeing my family for the holidays is tempered by knowing that I'm no longer capable of dressing myself for this weather.  As such, I would like to revisit a trip to the Florida Keys, where I wish I were spending Christmas.
In April of 2011 I took a road trip from Orlando to the Keys with my friend, Tracy.  She got off work late that day, so we stopped by Walgreens for supplies and drove through the night.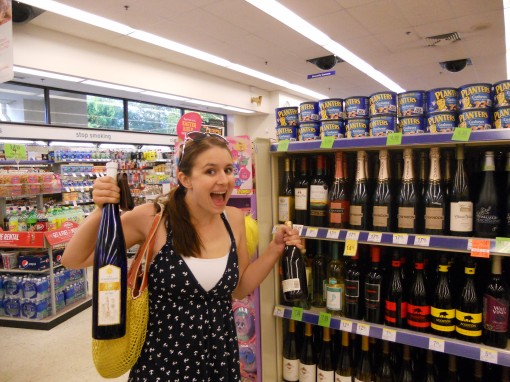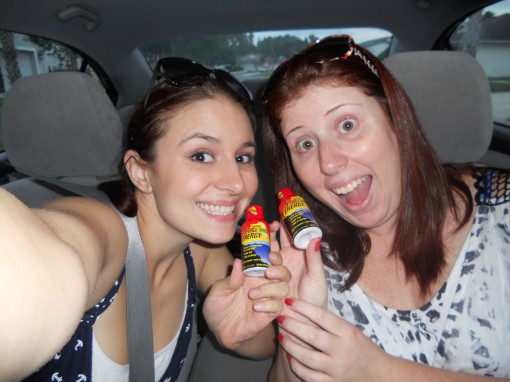 We had a room booked at Tavernier's cheapest accommodations.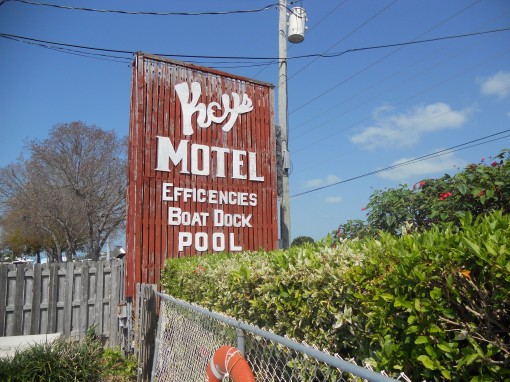 We got there late. So late in fact, that the lobby was closed and our keys were left under a patio chair in an envelope with our full names and room number.  There was a hole in the shower ceiling that housed either drugs or a video camera, our neighbors pulled something out of a couch cushion outside and smoked it, and the only hotel employee we ever saw was a 14 year old Puerto Rican boy.  For the next few days, this was home.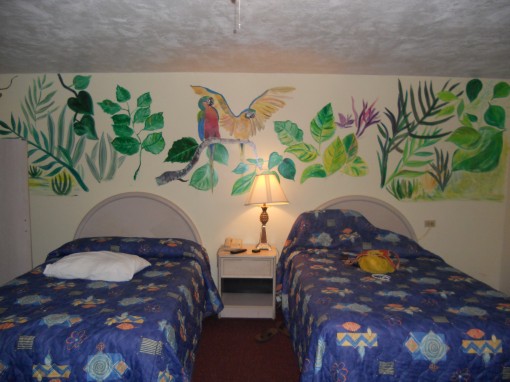 It turned out to be the perfect location though, because it was right next to the best breakfast ever.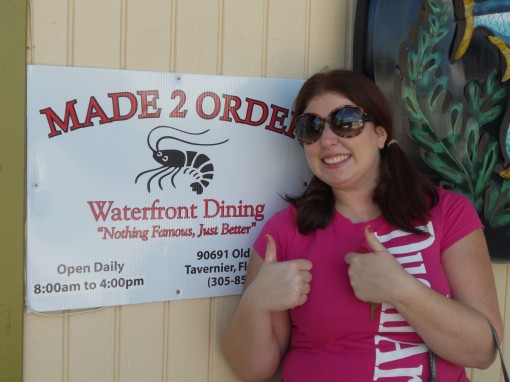 Made 2 Order, "nothing famous, just better".  If you've regularly read my post, then you probably know by now that I'm a sucker for nonsensical slogans… remember this?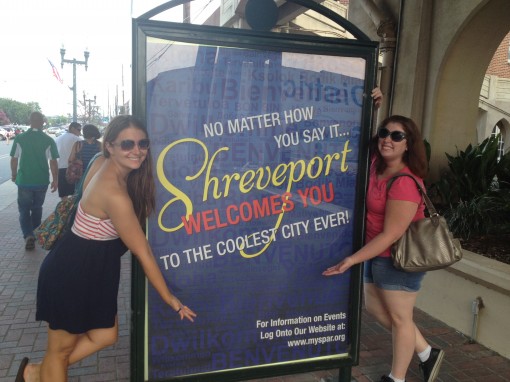 But in addition to it's questionable slogan, Made 2 Order also offers waterfront dining, and super Florida-y menu items like Tropical French Toast and Crab Cakes Benedict.  Bonus, the inside is full of manatee paintings and their bathroom is one stall with two toilets.
It was also a short drive to the Theater of the Sea in Islamorada.  There they offer many bizarre animal encounter opportunities.  The one we landed on was getting kissed by a baby sea lion named Bella that had a neurological disorder that caused her to move her head like Stevie Wonder.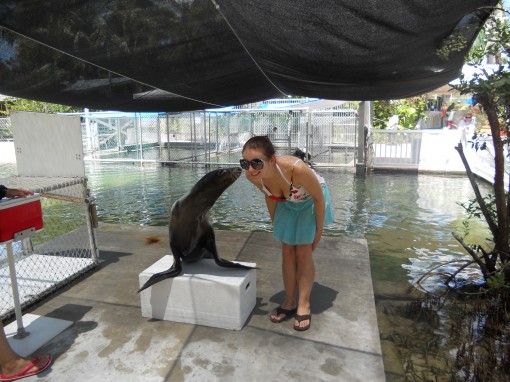 There's plenty to do there without springing for the up close and personal animal encounters too.  You can check out a show with this sea lion that looks like a Dr. Suess character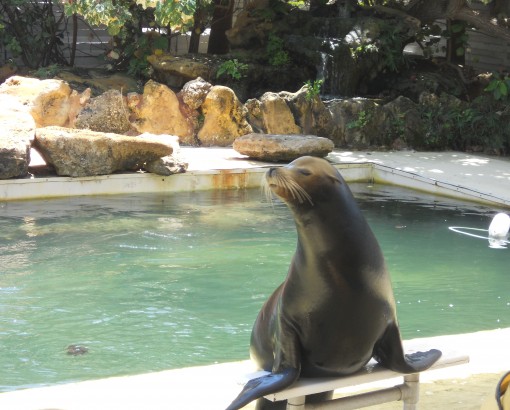 and there are dolphins there, which is always a good time.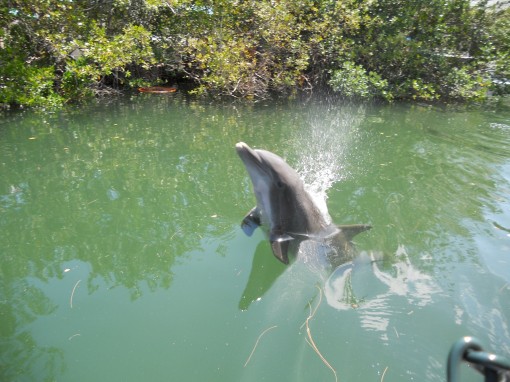 In fact, there is a section in their website about Dolphin Weddings that everyone should probably check out.  I don't know a lot about dolphins or weddings, but $50 for a dolphin ring bearer seems like a steal.
As we made our way further towards Key West, being that we're both Jungle Skippers and there was a giant rusting rhino out front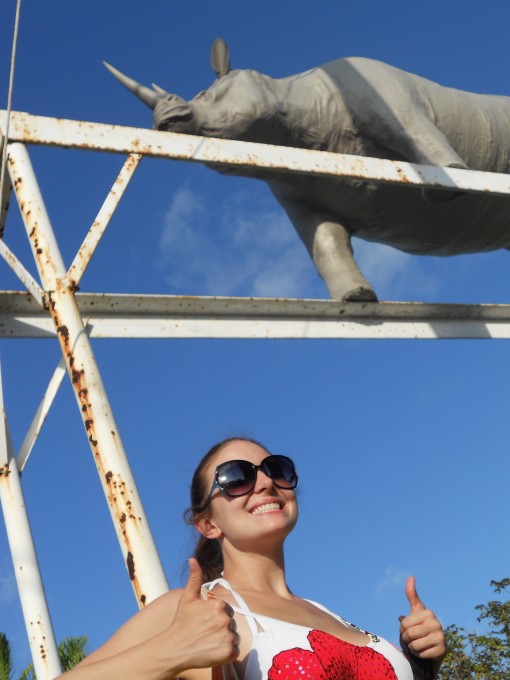 we had to stop at the Safari Lounge.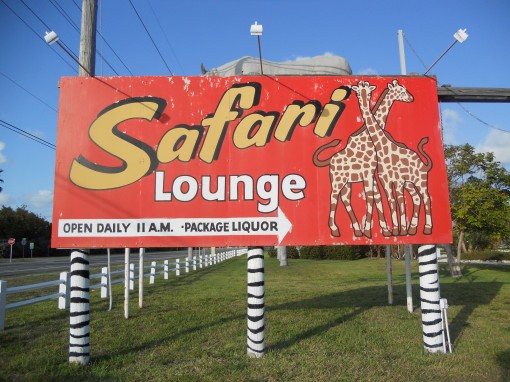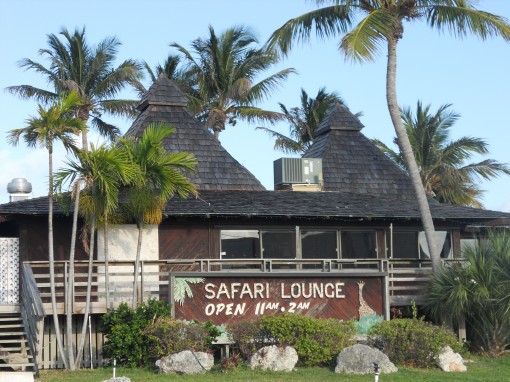 Here we bellied up to the bar and were greeted by the most wonderfully surly bartender.
"Are you girls 21?"
"Yes, would you like to see ID?"
"No, I just have to ask.  It's my job."
Pretty sure that's not how that works.  He got us our drinks and made friendly chit chat. Where are you from?  Where are you staying?
When we told him about the Keys Motel, he offered the helpful tidbit of, "Maybe do some research next time."  Yeah, we did… it was the cheapest.
He was also the first of 700 people to end an encounter with "Okay, you girls be careful out there" rather than "Thanks for stopping in."
This was in fact a landmark day in my life, because it was that night that I discovered, when pressed, I could MacGyver my way into a $3 bottle of Walgreens wine with a pair of tweezers.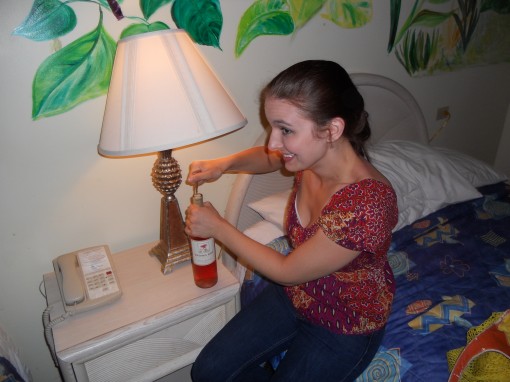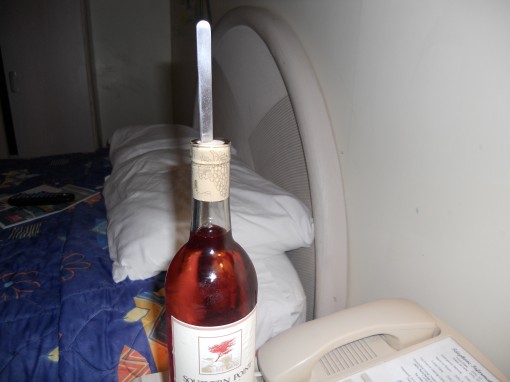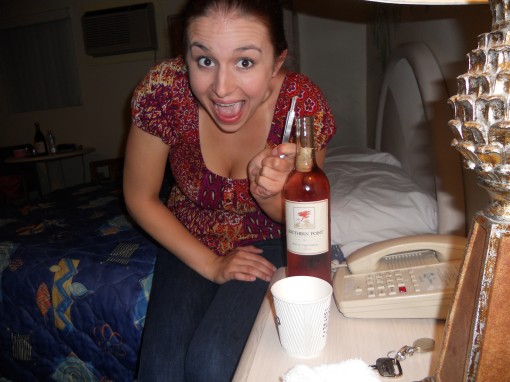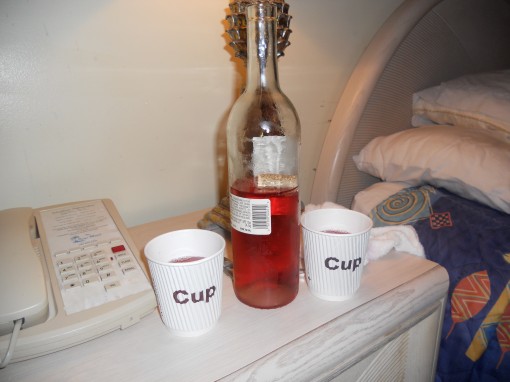 The cork ended up in the bottle and there was a significant amount of splash back, but I've never been prouder.  That was also the day I started carrying a cork screw in my purse.
And of course, after you're full of cheap wine in the keys, all that's left to do is drunk climb on the African Queen.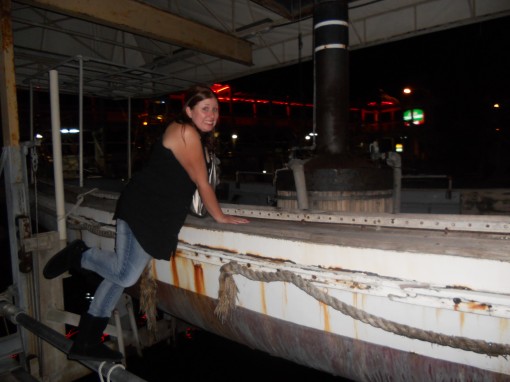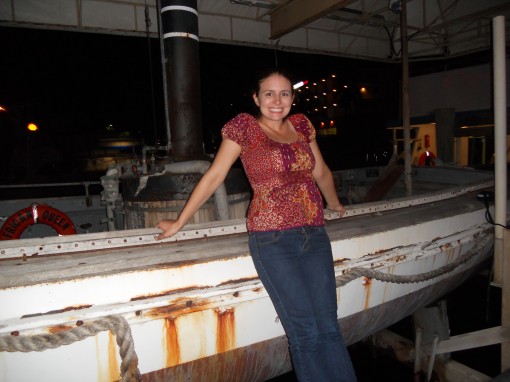 That's the real African Queen.  As in, actual working boat that was constructed in 1912, used for various boat purposes in Africa and then featured in the Bogart/Hepburn film of the same title and now resides at a Holiday Inn in Marathon, FL where drunk idiots climb on it for photos.  They really should supervise this.  We went back for a more sober look in the daytime.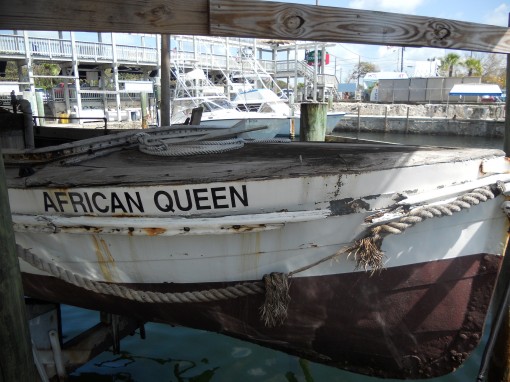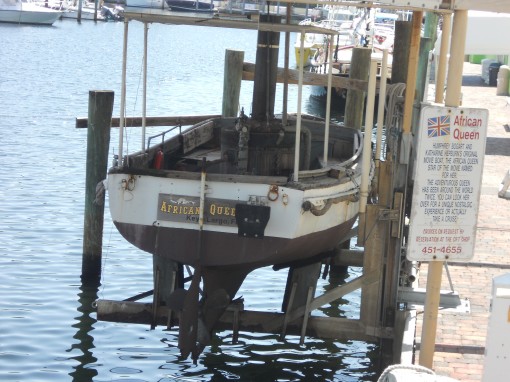 After some quick photos, we finally made the drive to Key West, where we took pictures with anything that said "Jungle" on it, (it's weird being a skipper).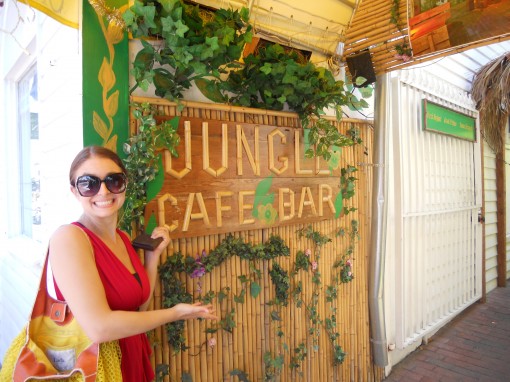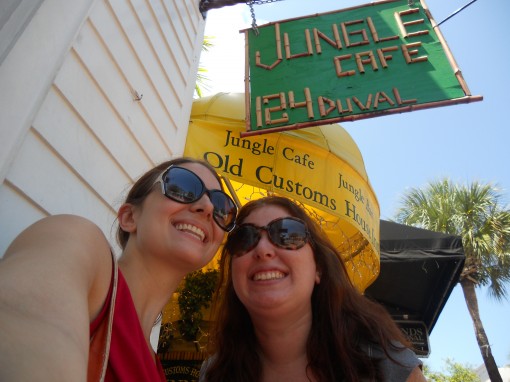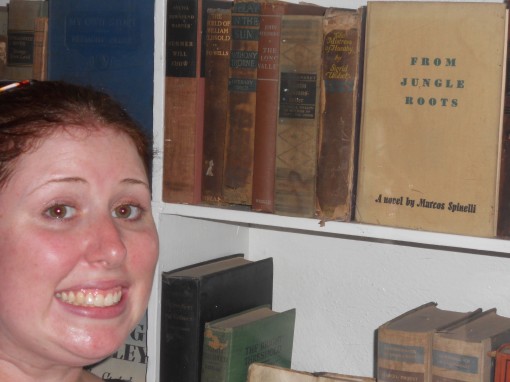 We went to the Hemingway House and saw 6+ toed cats that confirmed my suspicion that the more toes one has, the meaner it is.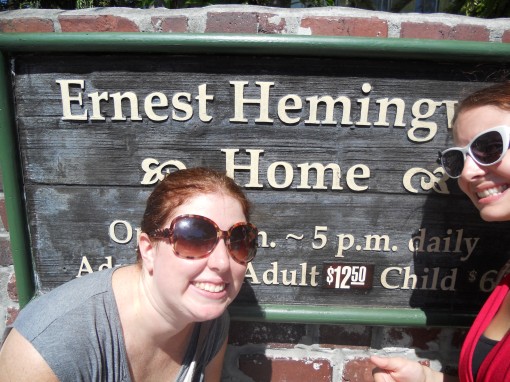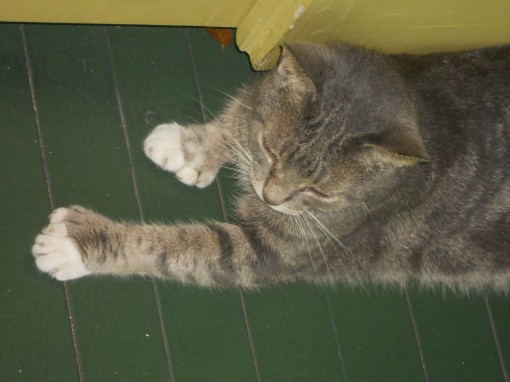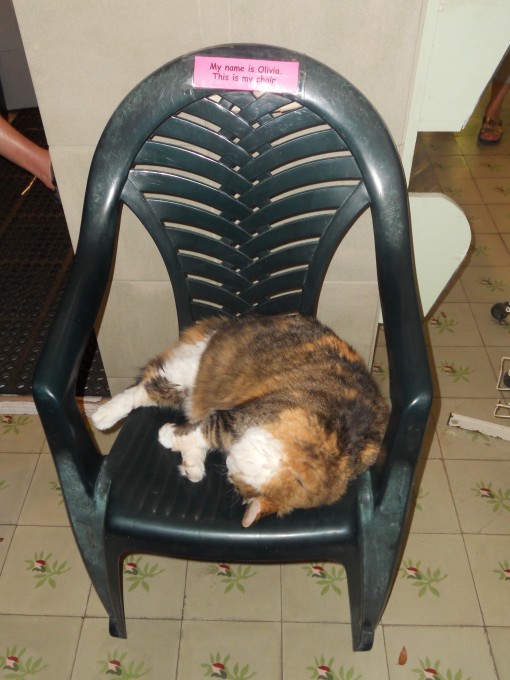 They do have some great names though.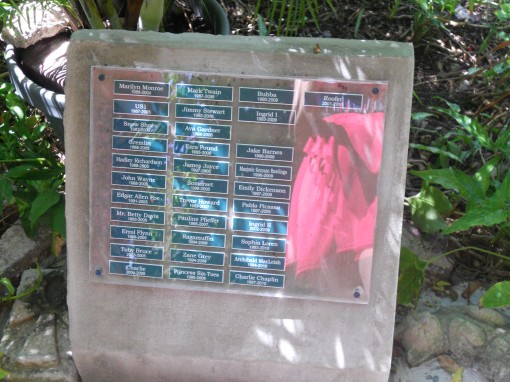 We also went on a tour lead by Hemingway's ghost.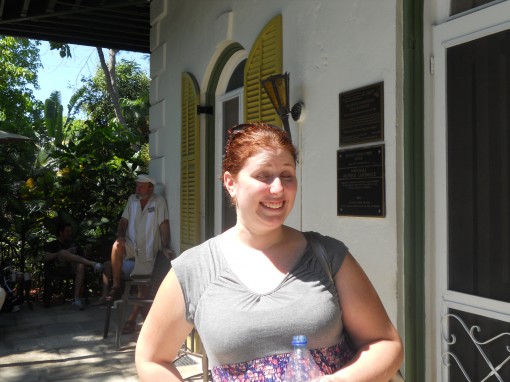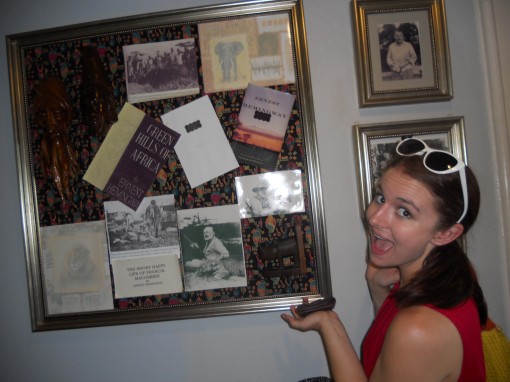 Afterwords, we went to the most festive bits of Duval St. where we found a store for tiny gay puppies.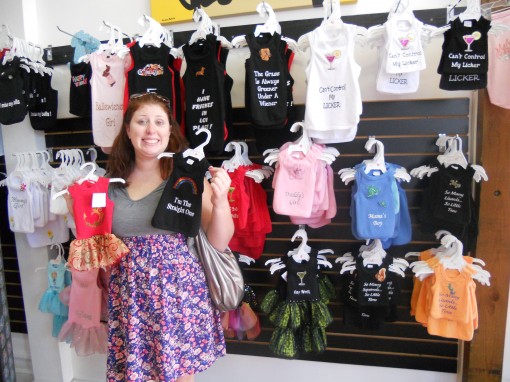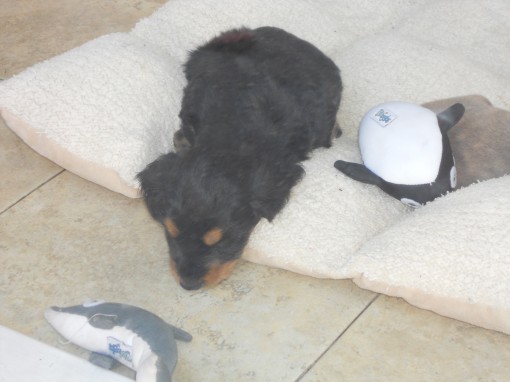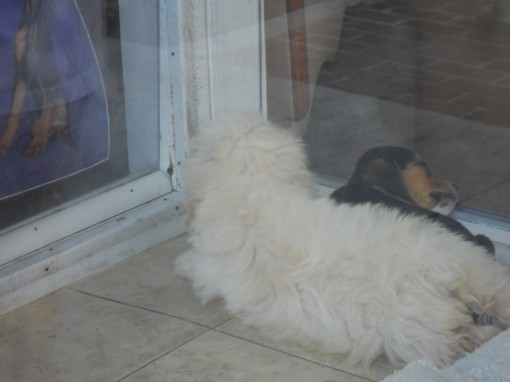 and we also went on what, in hindsight, may have been a lesbian date at Better Than Sex, a sexy dessert restaurant with chocolate rimmed wine glasses.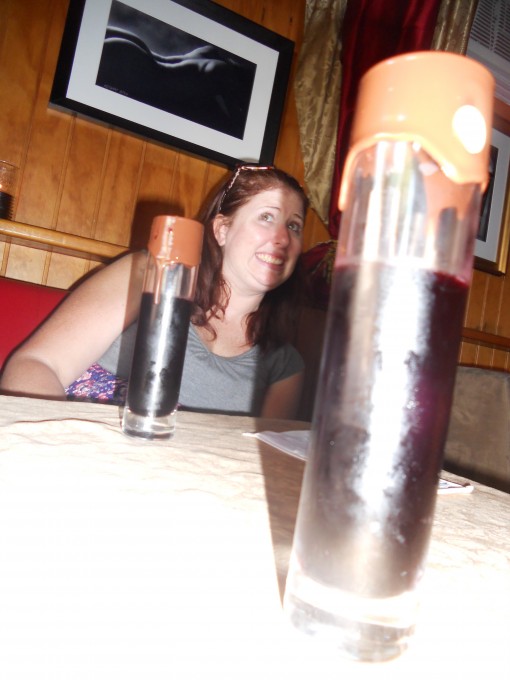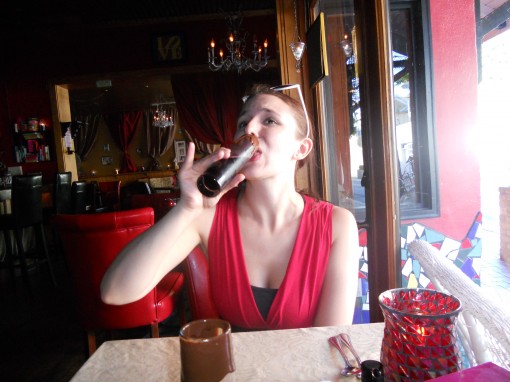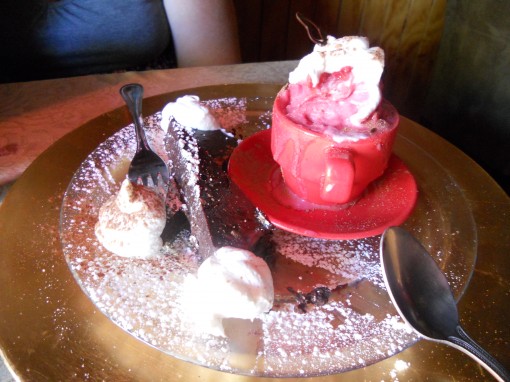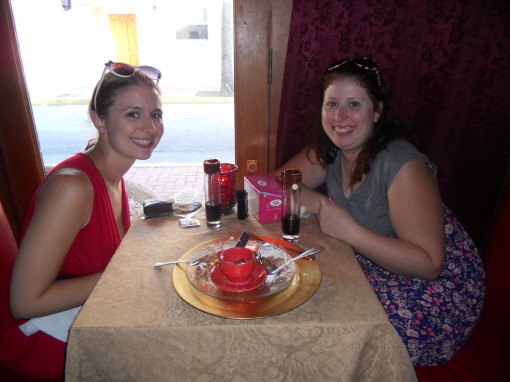 While in the Florida Keys, we drank all the things,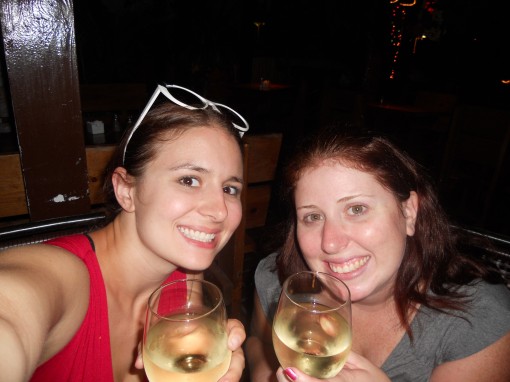 we danced where we were told,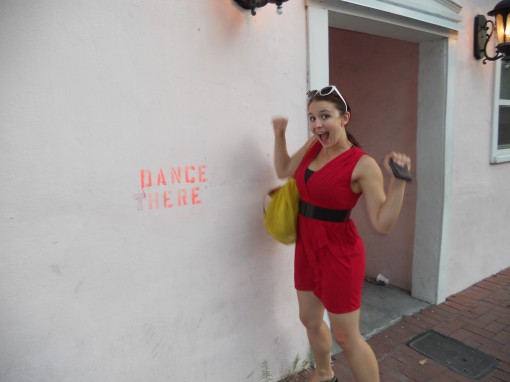 we saw the Southernmost point in the USA (which features another great slogan "Key West, home of the sunset")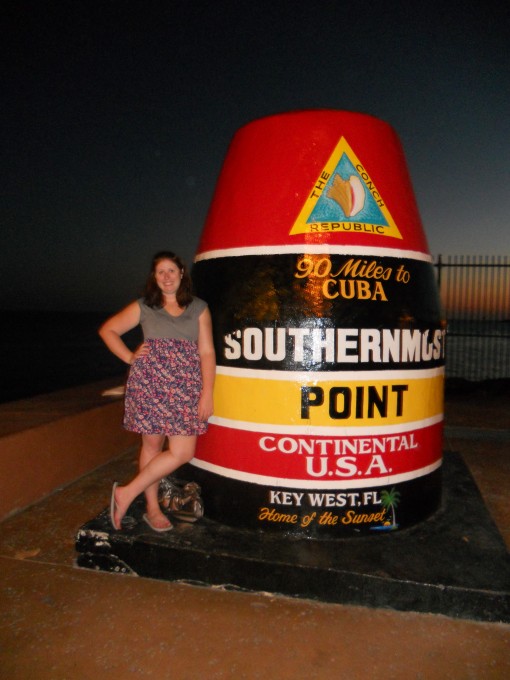 we had key lime everything,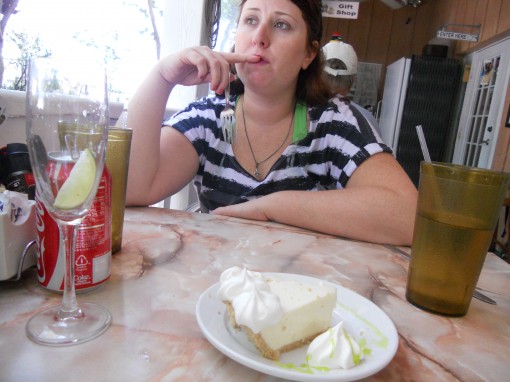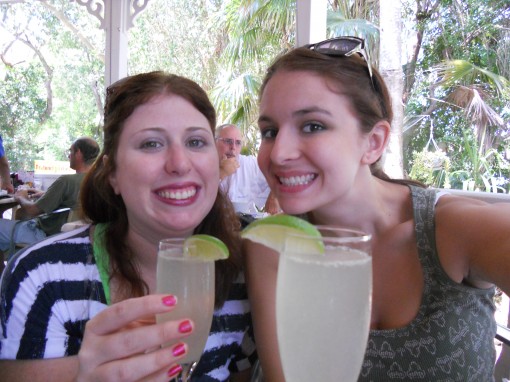 (those are key lime mimosas!)
we got a little weird,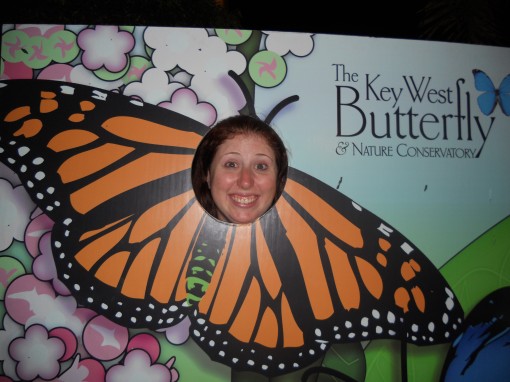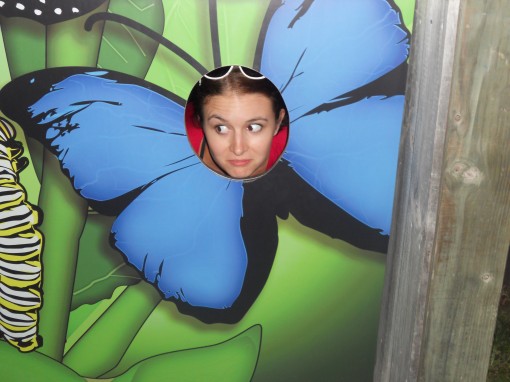 and somehow, we managed to avoid buying flooring from this guy,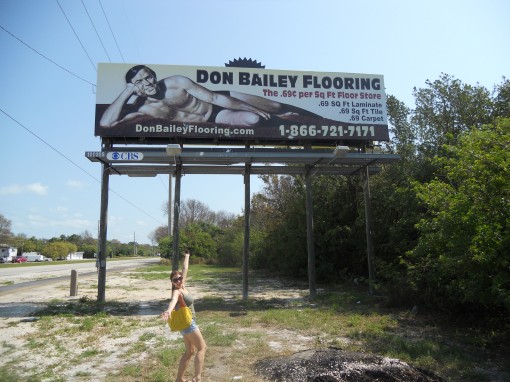 The Florida Keys are a guaranteed good time.  Hopefully the memories will keep me warm while I'm freezing my bum off in Nashville next week!
Save