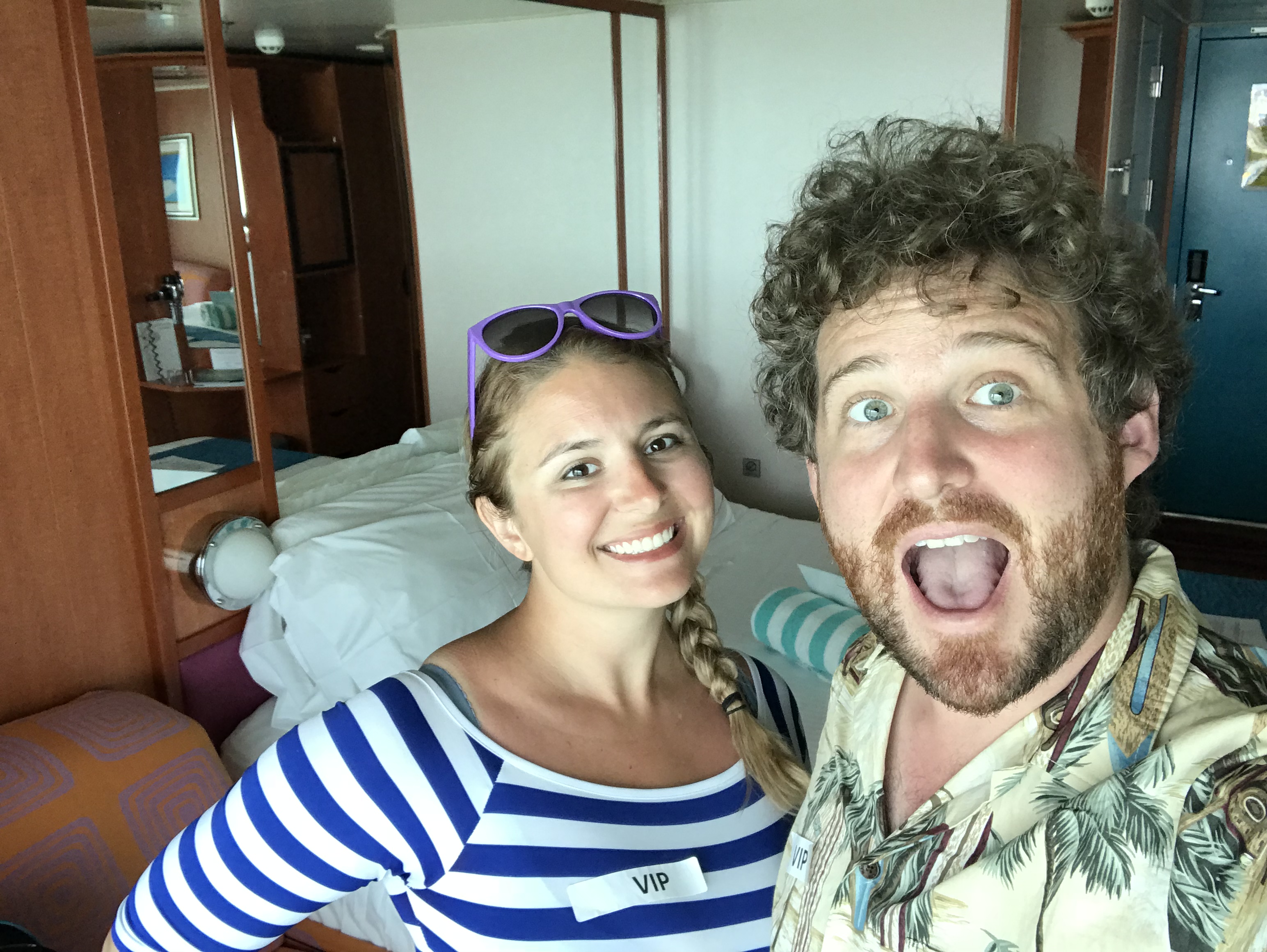 My husband Steve and I picked Norwegian Cruise Line's New Zealand itinerary for our honeymoon to avoid driving on the left side of the road through mountainous terrain (after a stressful situation in South Africa), and because cruises are great.  We have cruised several times on Disney Cruise Line, but this was only our second Norwegian Cruise, but the first one was 4 day open bar cruise, so this is the first one I remember all of.  This is also the longest cruise I've ever been on (10 days!), though I still have my eye on a transatlantic (if I can stock up enough Dramamine).  So how does Norwegian stack up?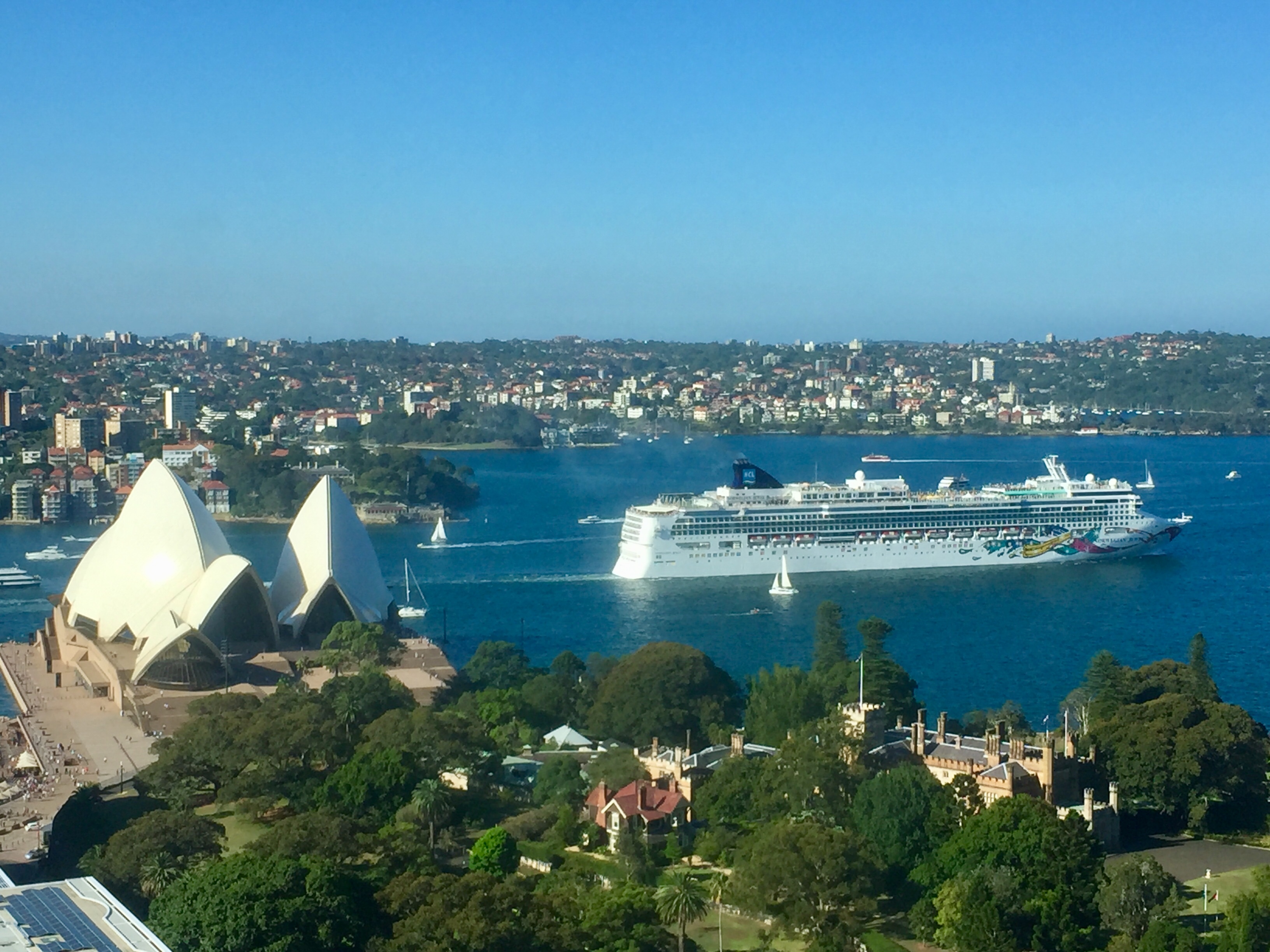 The Ship
We sailed on the Norwegian Jewel, a smaller ship with tons of amenities for it's size; 15 bars, 14 restaurants, a spa, 4 hot tubs, and an outdoor sports complex (which I avoided because sports are dumb, but other people might like it).  The Jewel is over 10 years old  now, but shes still looks great.  Everything was clean and up to date.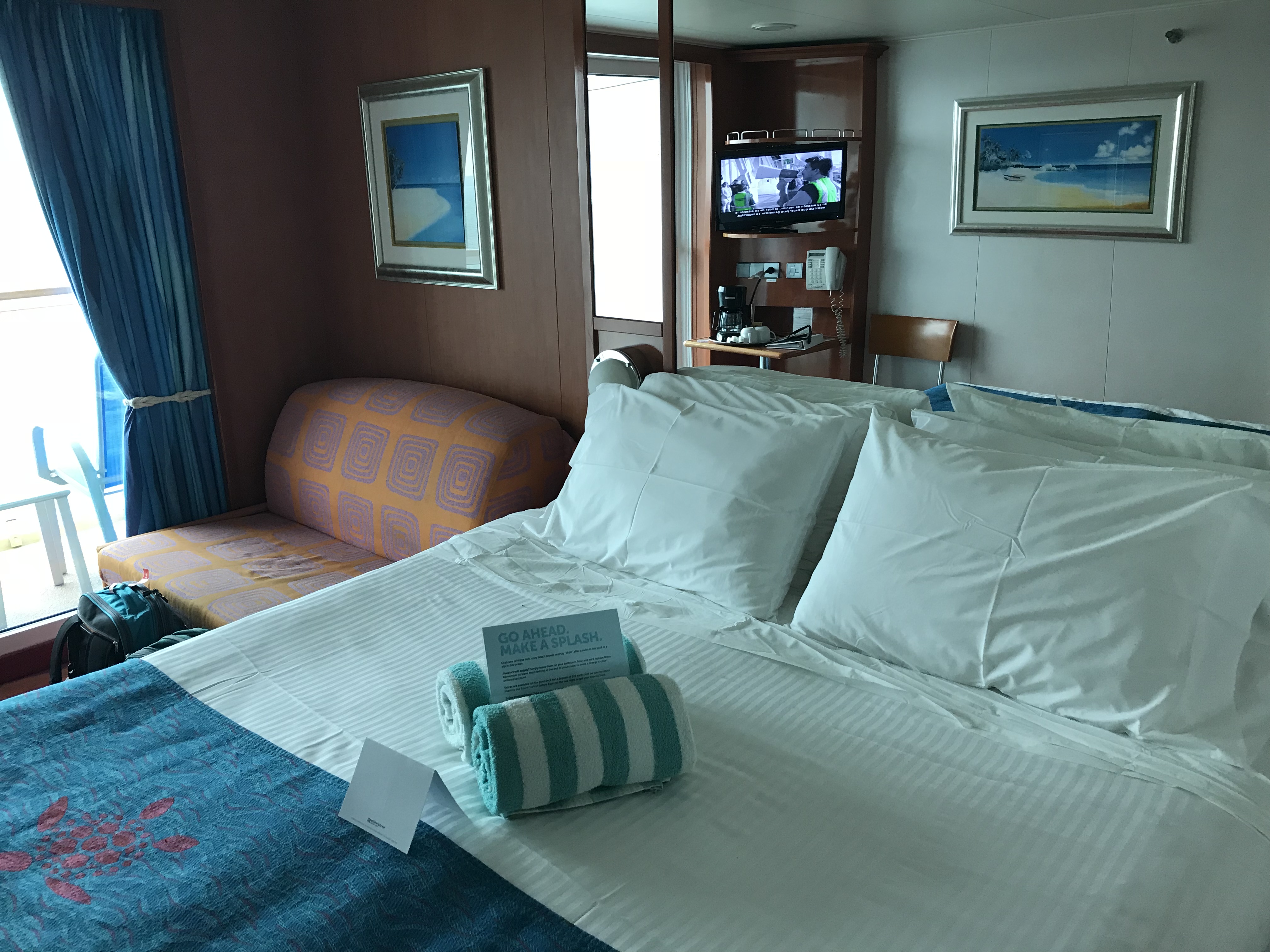 The Staterooms
The Norwegian boasts some of the largest suites at sea.  I didn't get a suite, but the balcony rooms were very impressive as well.  There was plenty of room for the two of us and even a sofa and "sitting area".  Best of all, the view.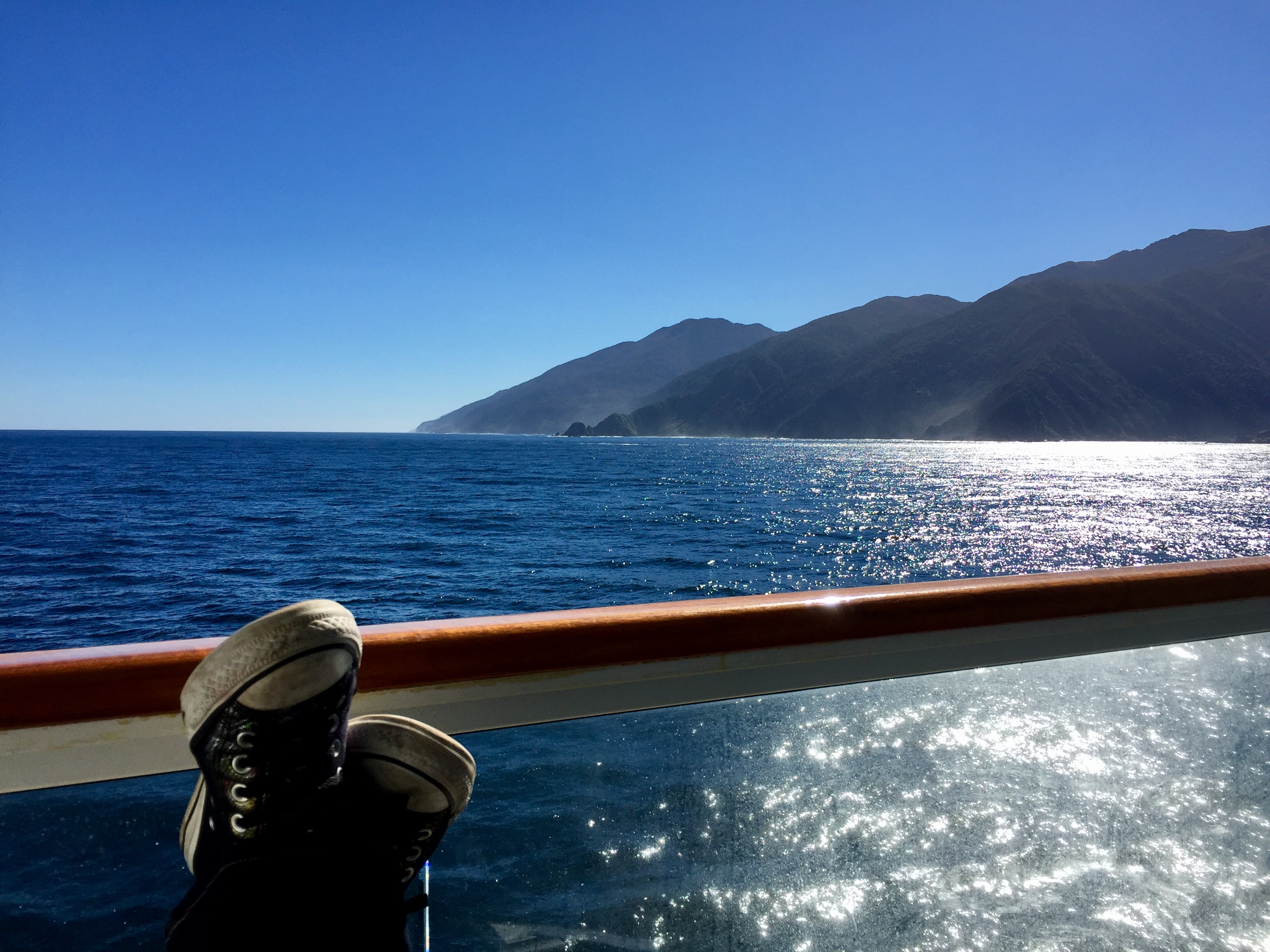 A balcony is definitely worth the extra cost on such a scenic cruise.  Seeing the Milford Sound in a bathrobe without getting weird looks from other passengers is totally worth it, and the oh so British domestic squabbles I got to over hear between Imagene and her husband next door were the icing on the cake.  Hearing an elderly British woman scream "what do you mean the money's gone?!" seriously ticked some boxes I didn't even know I had.  Long story short, if you have the option, go for the balcony.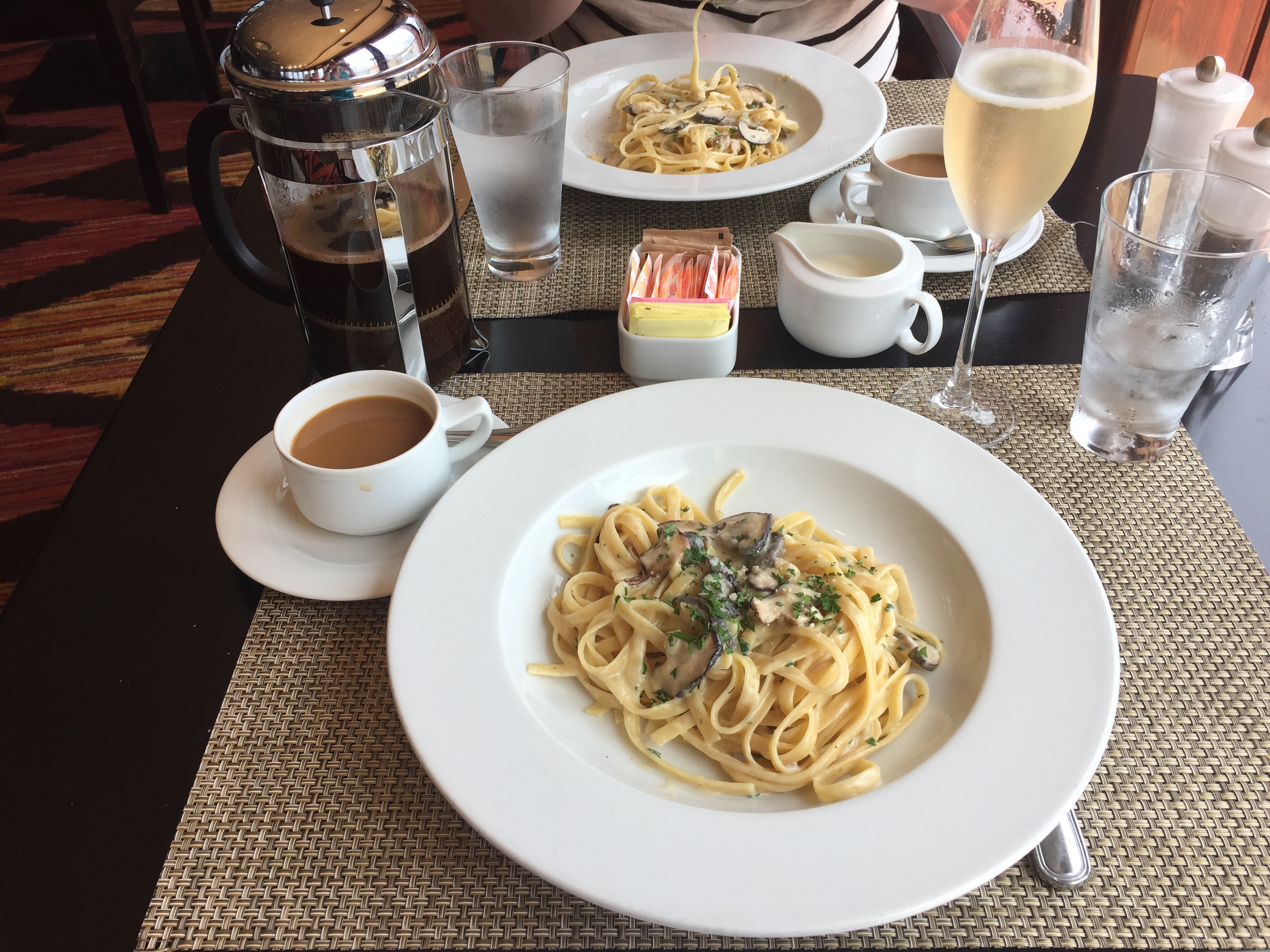 The Food
Why wait any longer, this is what everyone cares about on a cruise right?  The best part about the Norwegian Jewel is the amount of options.  We were on this cruise for 10 days and didn't eat dinner in the same place twice.   We did buy the 5 meal specialty dining plan, which was totally worth it.  There are 8 different restaurants included with your cruise fare; Azura and Tsars Palace (the two main dining rooms), Chin Chin (Asian fusion), Garden Cafe (the buffet), O'Sheehans (24 hour pub), Sky High Bar & Grill, The Great Outdoors, and Topsider (for outside/poolside eats).  So there's plenty of variety even if you don't spring for the specialty restaurants, but I highly recommend that you do.  If you choose to dine at the specialty restaurants, this can be done a la cart or with a dining package.  Specialty dining opens up at least 5 more options; Teppanyaki/Sushi (Japanese hibachi and sushi), Moderno (Brazilian steakhouse), Cagneys (American steakhouse), Le Bistro (French restaurant), and La Cucina (Italian).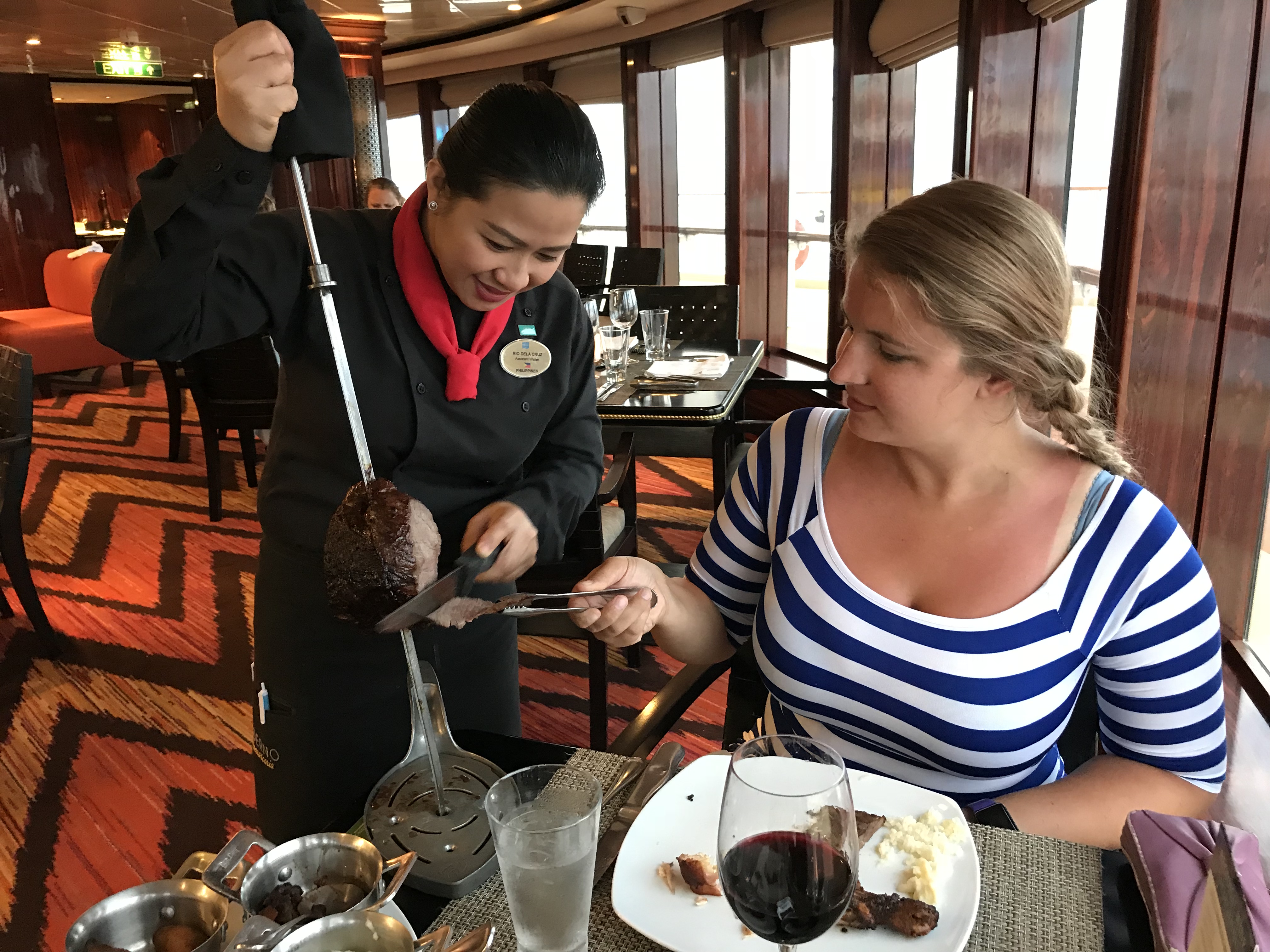 The dining scene on Norwegian is very different than my experience with other cruise lines.  They have what they call "freestyle dining", meaning there are no assigned tables or times to eat.  You eat when you get hungry and it's only as formal as you want it, which is great for someone packing for a long trip with out heels!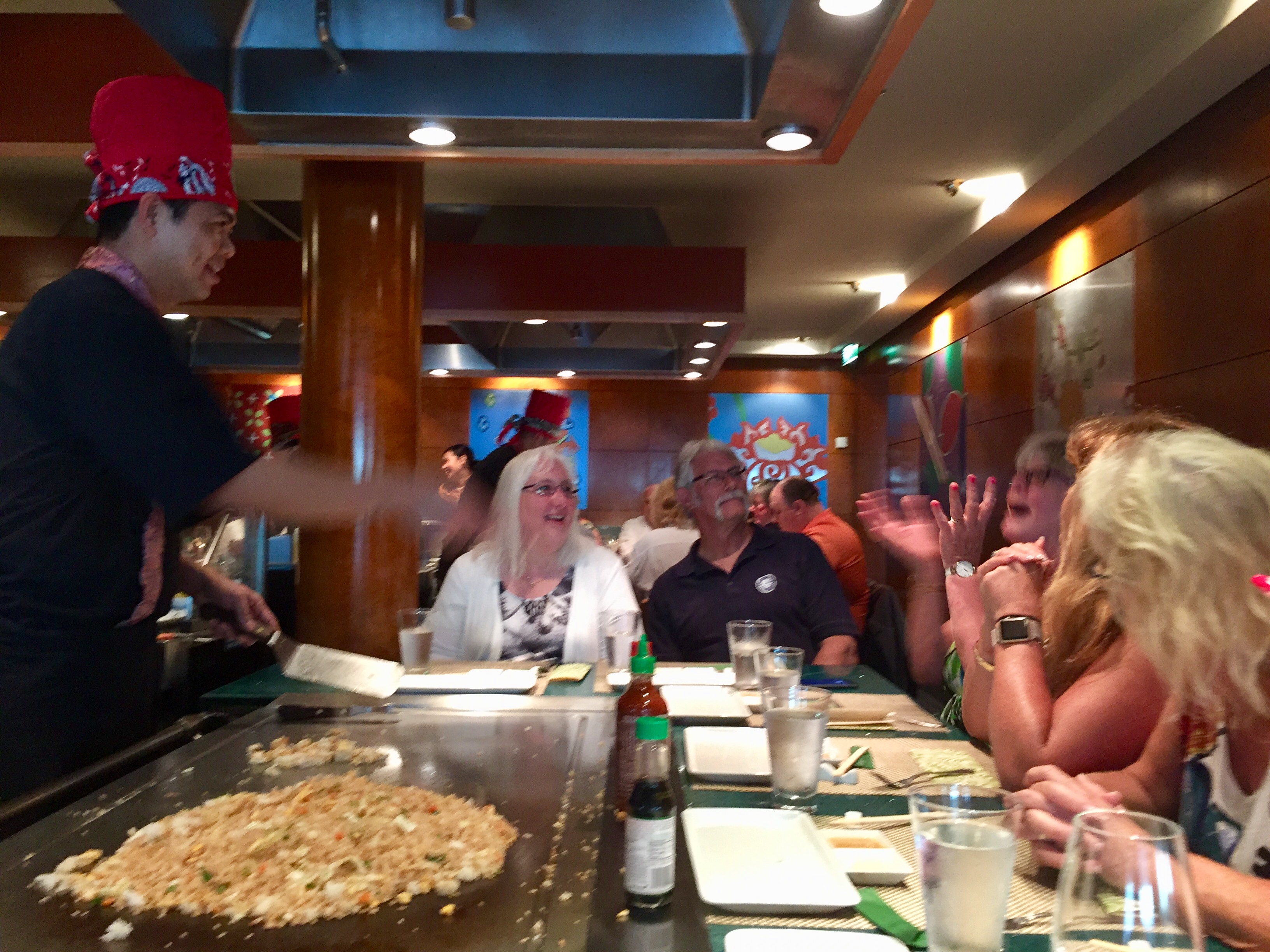 Having eaten at all of the restaurants, I can say that the food is pretty good.  The only disappointment was Chin Chin.  Steve and I both love Asian food, so we were very excited to try Chin Chin, but after our food came, we left and went to the buffet (which had way better Asian food).  That's the beauty of a cruise though, if you don't like it you can get second dinner!  On the flip side, Teppanyaki was great and a lot of fun, all of the specialty dining was.

The Entertainment



I have been on several Caribbean cruises and one Alaskan cruise, but I've never experienced this much "open ocean".  We also sailed through a tropical storm which didn't help, but the result was missing a lot of the night time entertainment while trying not to puke.  Not Norwegian's fault of course, but I can't speak to all of there many entertainment offerings, only the ones I participated in.  I hear Burn the Floor is great, but that was a room service in bed night for us.  Pretty impressive that those dancers could still dance in those seas!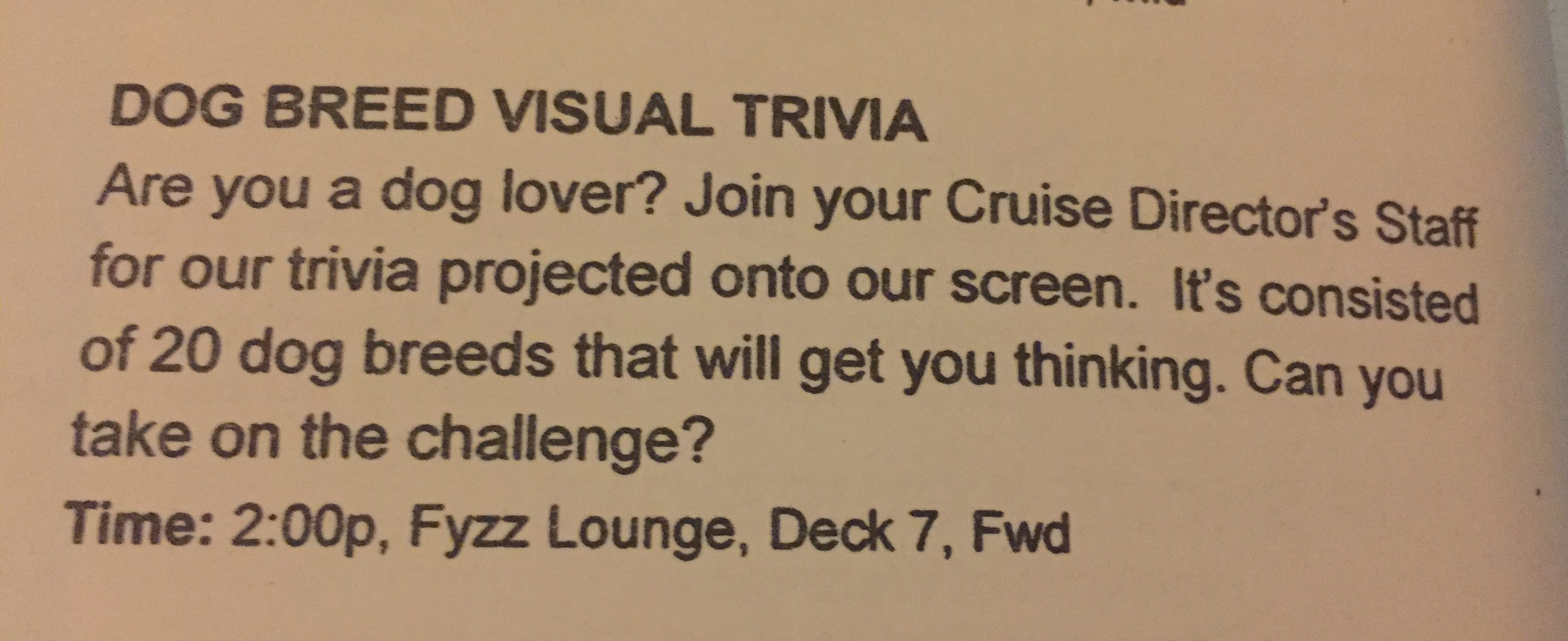 The activities guides were full of fun things to do all day, for every crowd (and I mean EVERY crowd, there were some obscure trivias).  Not to blow my own horn, but I dominated ABBA trivia, which was extra impressive since we were the youngest people there by a good 30 years, and they were mostly from countries that appreciate ABBA more than mine. Just saying.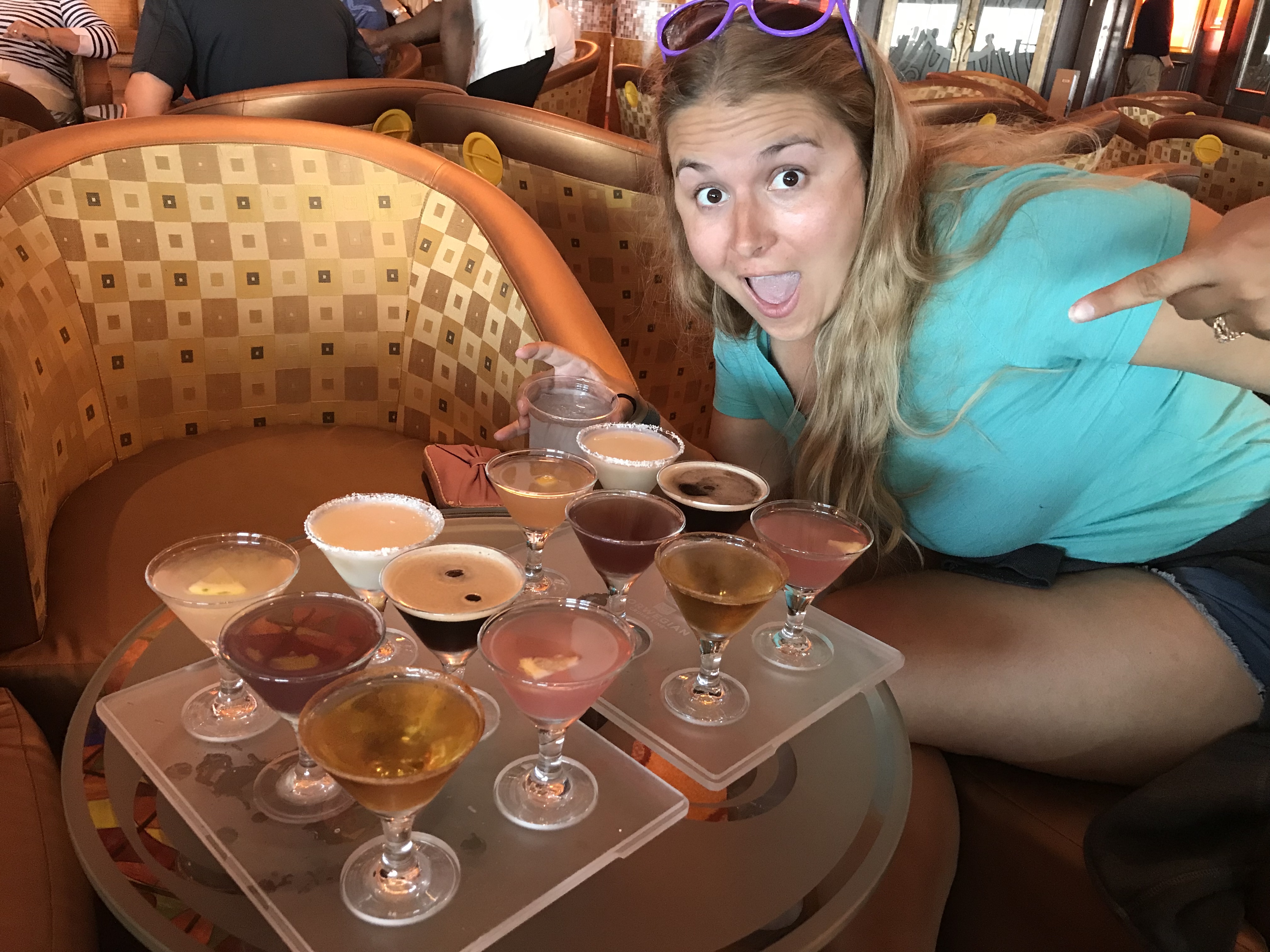 While I'm not blowing my own horn, I also dominated the martini tasting, which was the best $20 I ever spent.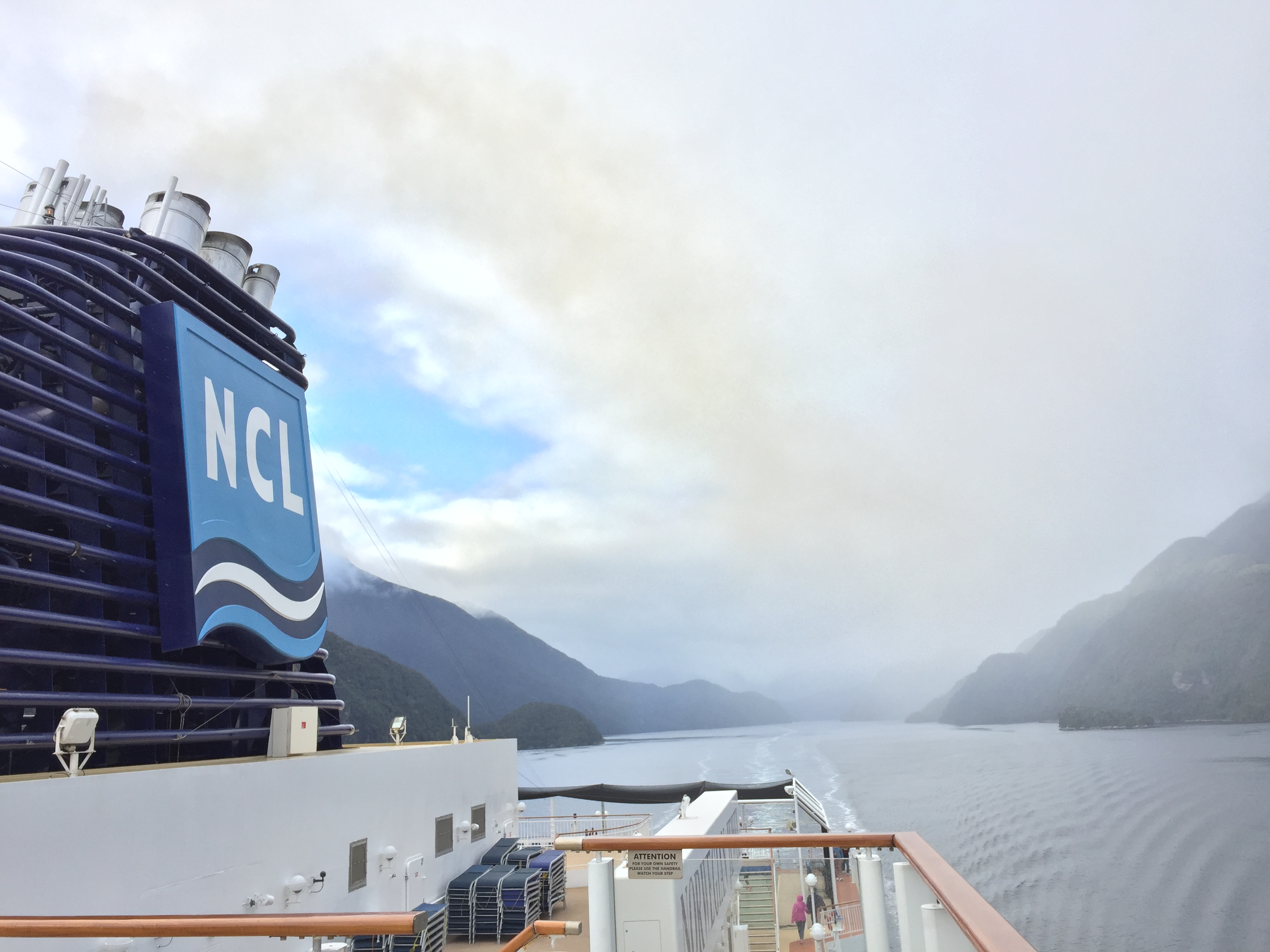 The Experience
Overall the experience was fantastic.  We will certainly cruise Norwegian again (I've got my eye on the Cuba cruise out of Miami!), but after the rough seas, I may stick to the Caribbean for a while.  Rough seas are still preferable to rolling off the side of a hill in New Zealand into the ocean, so I'll call it a win all around.  Stay tuned for a more in depth look at this itinerary and some of the incredible ports we visited.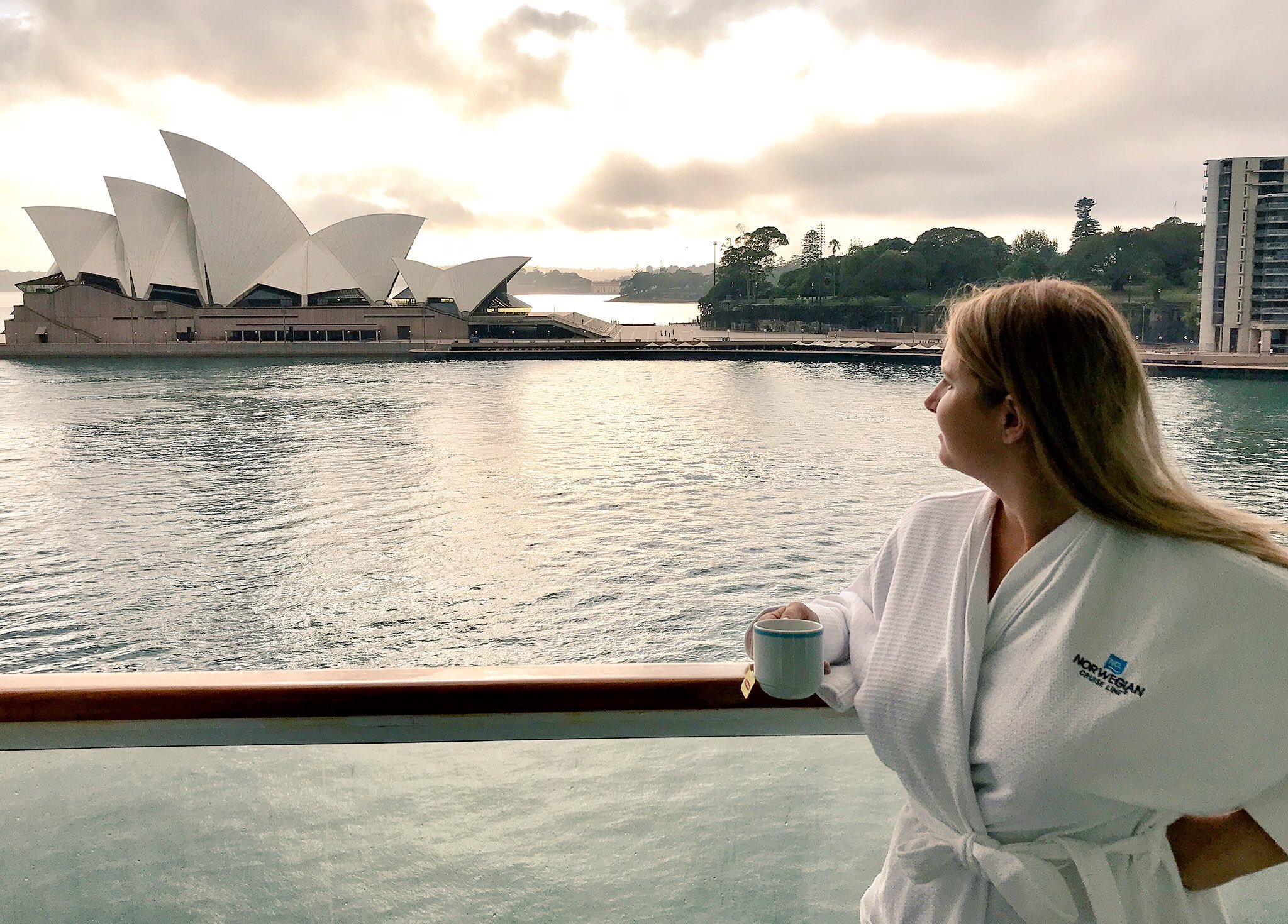 *We sailed with Norwegian Cruise Line on a discounted media rate, but as always, all opinions are my own.