As you may already know, especially if you follow me on instagram (which you definitely should), I was completely smitten with Bucharest.  I was invited last month to participate in Experience Bucharest,  a huge initiative attracting about 100 international bloggers and social media influencers to the Romanian capital city.  The whole thing was put together by a team of volunteers in various tourism roles around the city.  The whole team was incredible and worked their butts off to show off their home city.  Seriously, between the prep work that must have gone into the event, the event itself (which was 5 days of tours, dinners, parties, more parties, after parties, and after-after parties), the amount they've been promoting all of the content we've produced since the event ended, and planning the next event, I don't know when they sleep!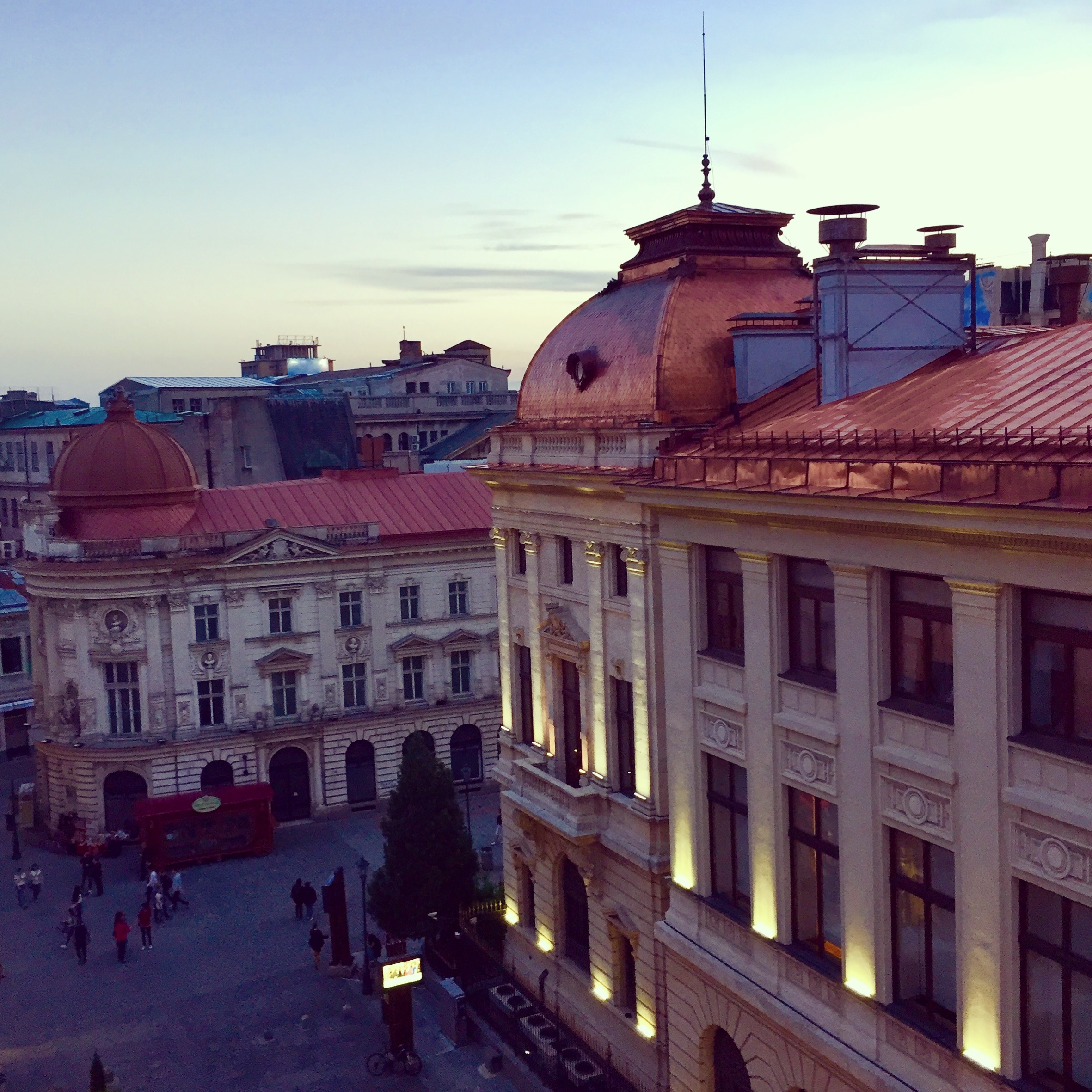 It's so great to see a city through the eyes of such passionate locals and it's hard for that passion not to rub off, but I often wonder when I'm doing press events how much of the experience is "put on".  The hotels, restaurants, and tour groups involved usually roll out the red carpet, which is great, but I usually suspect some of that enthusiasm is for the cameras.
This was not the case in Bucharest, at least in my experience.  Aside from all of the people personally involved in Experience Bucharest, it seemed that everyone in the city was eager to talk about their home and happy to have it seen through foreign eyes.  Every Uber driver and barista happily shared their favorite things and "must sees" in the cities.  In fact, the only people I found in Bucharest with anything negative to say about it were a drunk English couple at a kabob shop around 3am, and frankly I think they were the problem.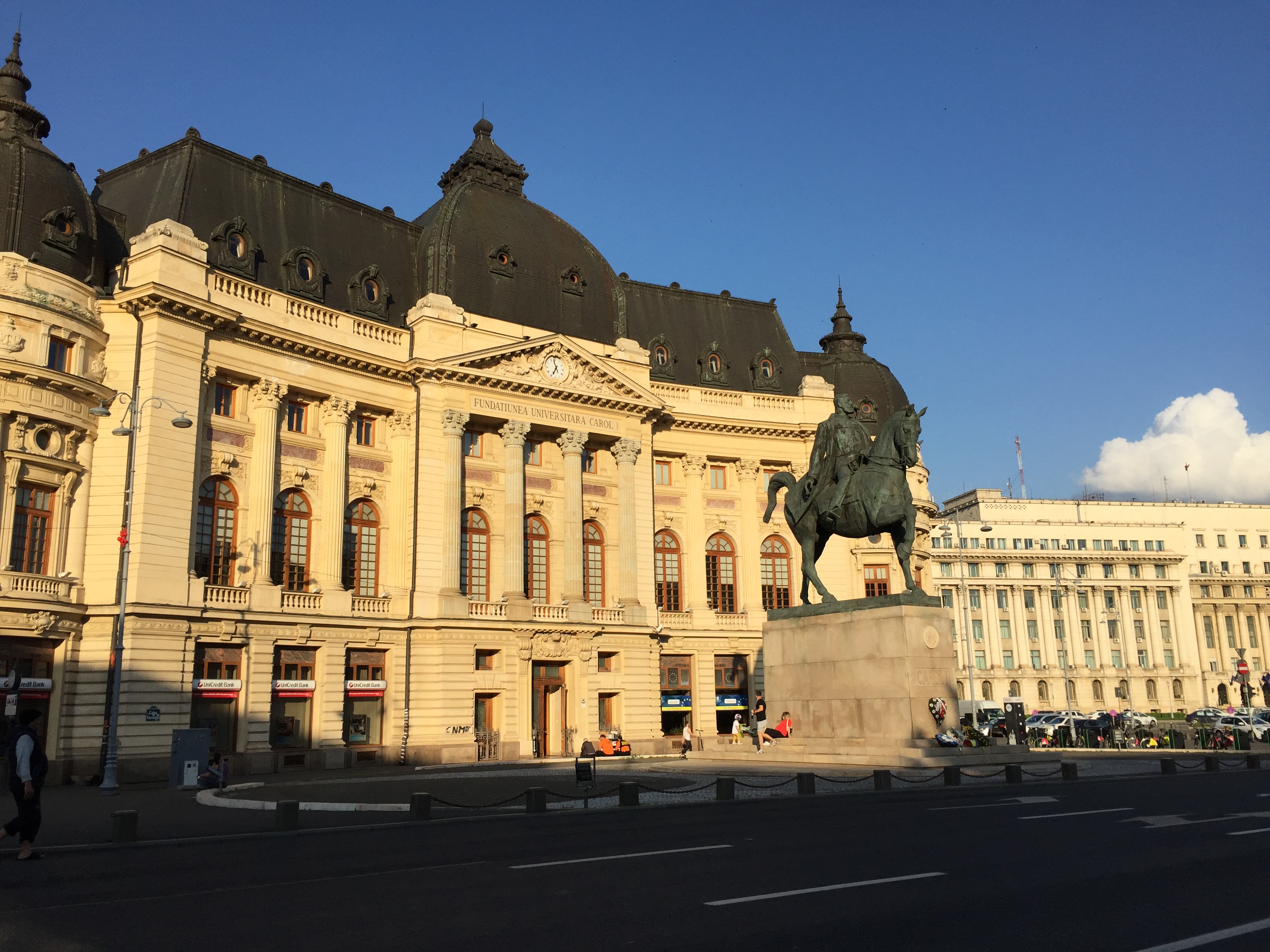 Bucharest needs that kind of promotion to reach an international audience.  I admittedly knew very little about Bucharest going into this experience.  However in talking to friends from around the world before and after returning, it seems the perceptions about Bucharest and Romania as a whole are either complete ignorance of it's existence or pretty negative (and mostly false) stereotypes.  The responses I got varied from "watch out for gypsies" to "oh, I thought you said Budapest, that's supposed to be great ".
Art and Architecture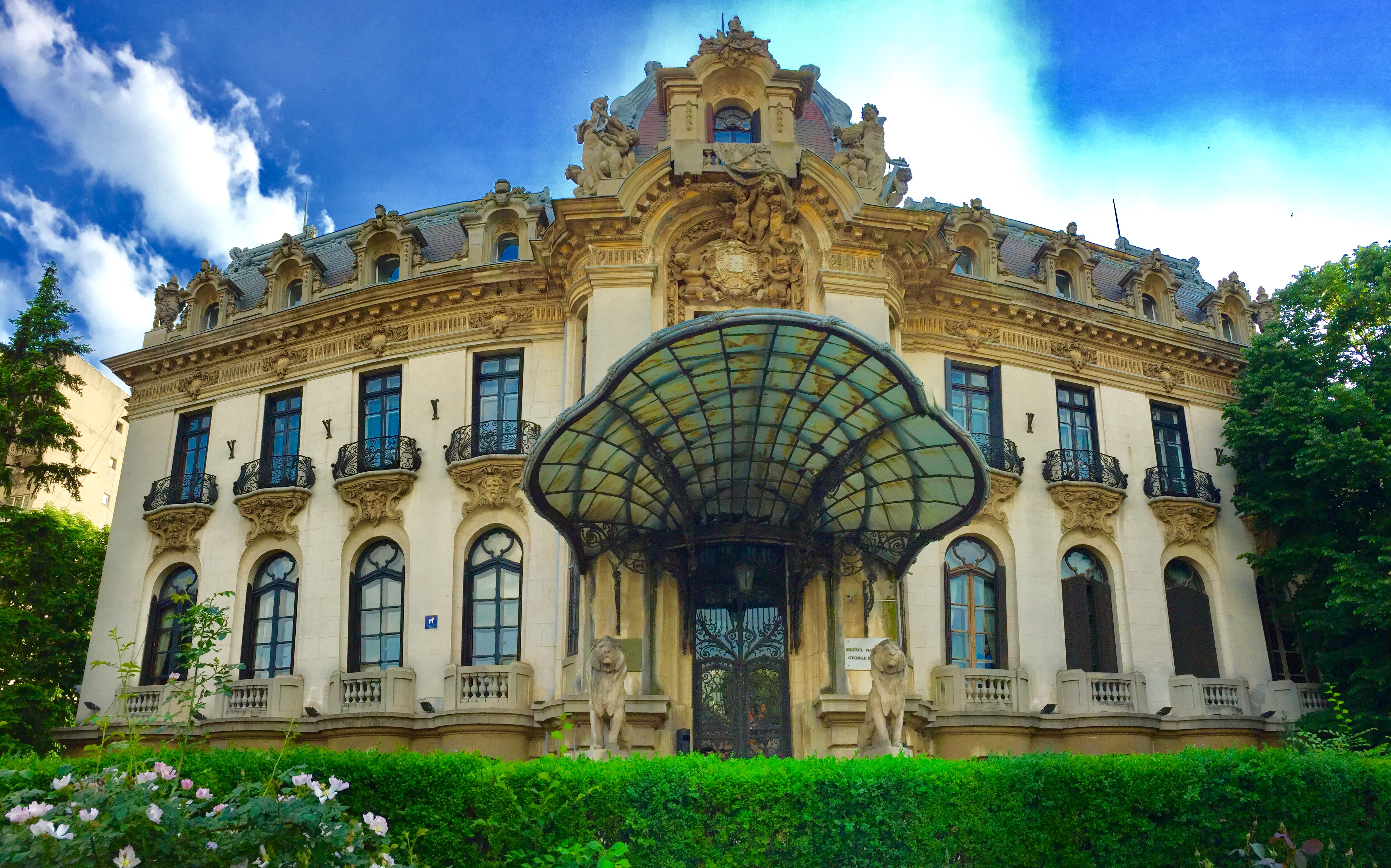 This is where Bucharest really shines.  The history of the city is evident in the architecture.  Affectionately known as "little Paris", you will find ornate Gothic and French Baroque architecture along side the blocky grey communist era buildings.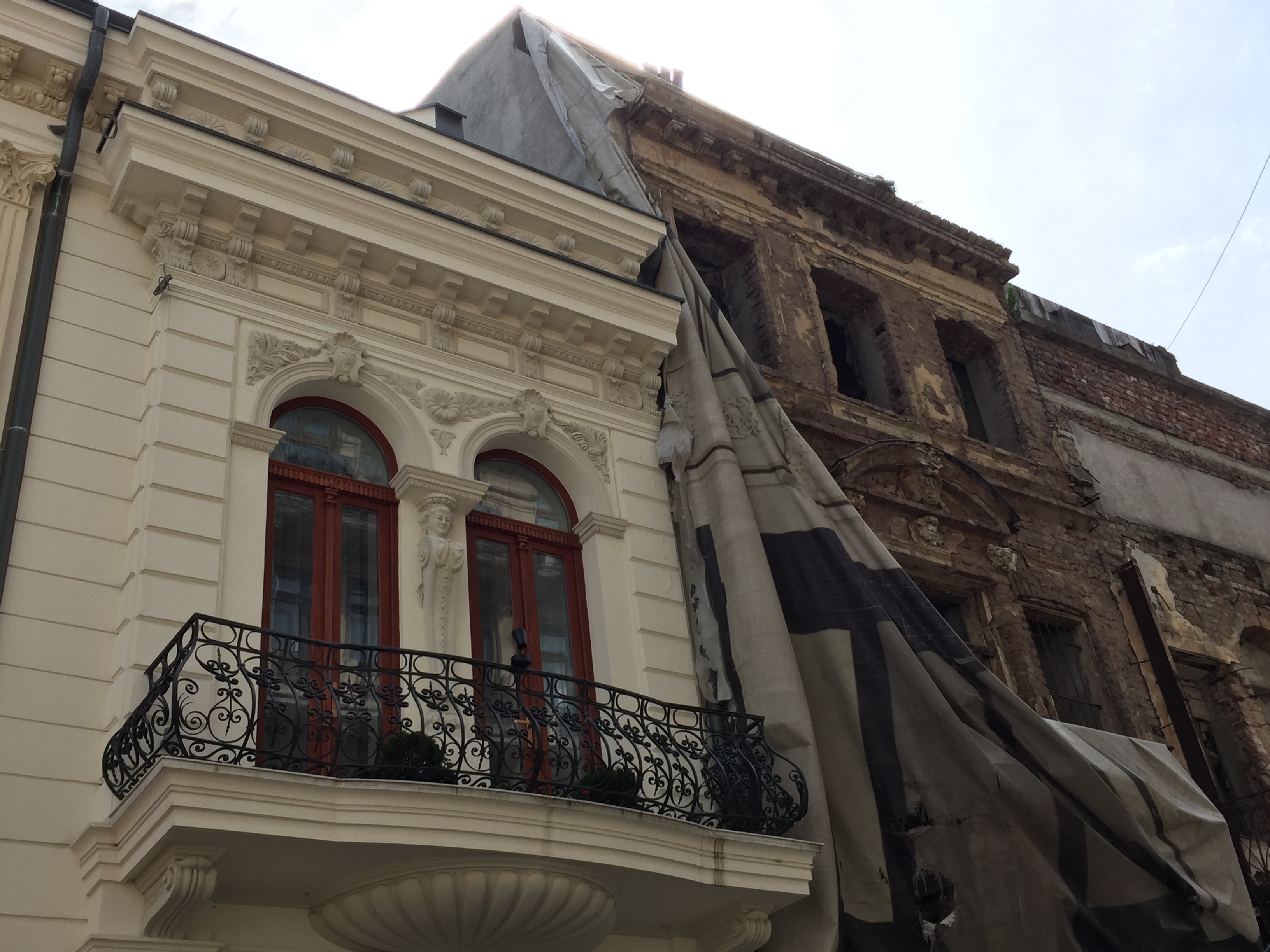 Some find this a bit choppy and unappealing (though I'd argue that it's kind of cool), but if you look just a bit below the service, you'll find examples of stunning architectural design, street art installations, and soaring indoor arcades.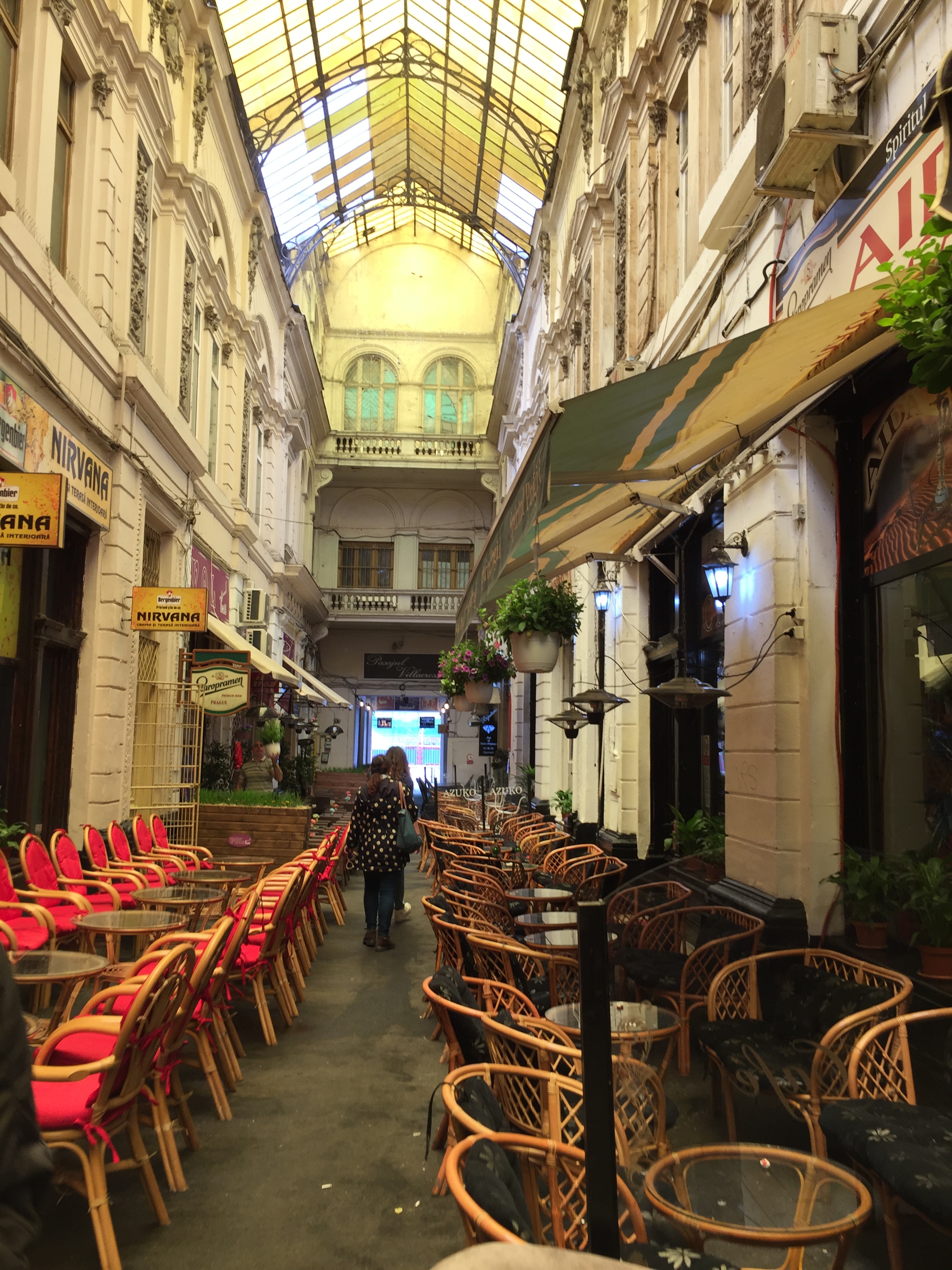 Bucharest just might be the worlds most instagramable city, and rumor has it that's a pretty big deal to Millennial travelers, but there's way more to Bucharest that instagram likes.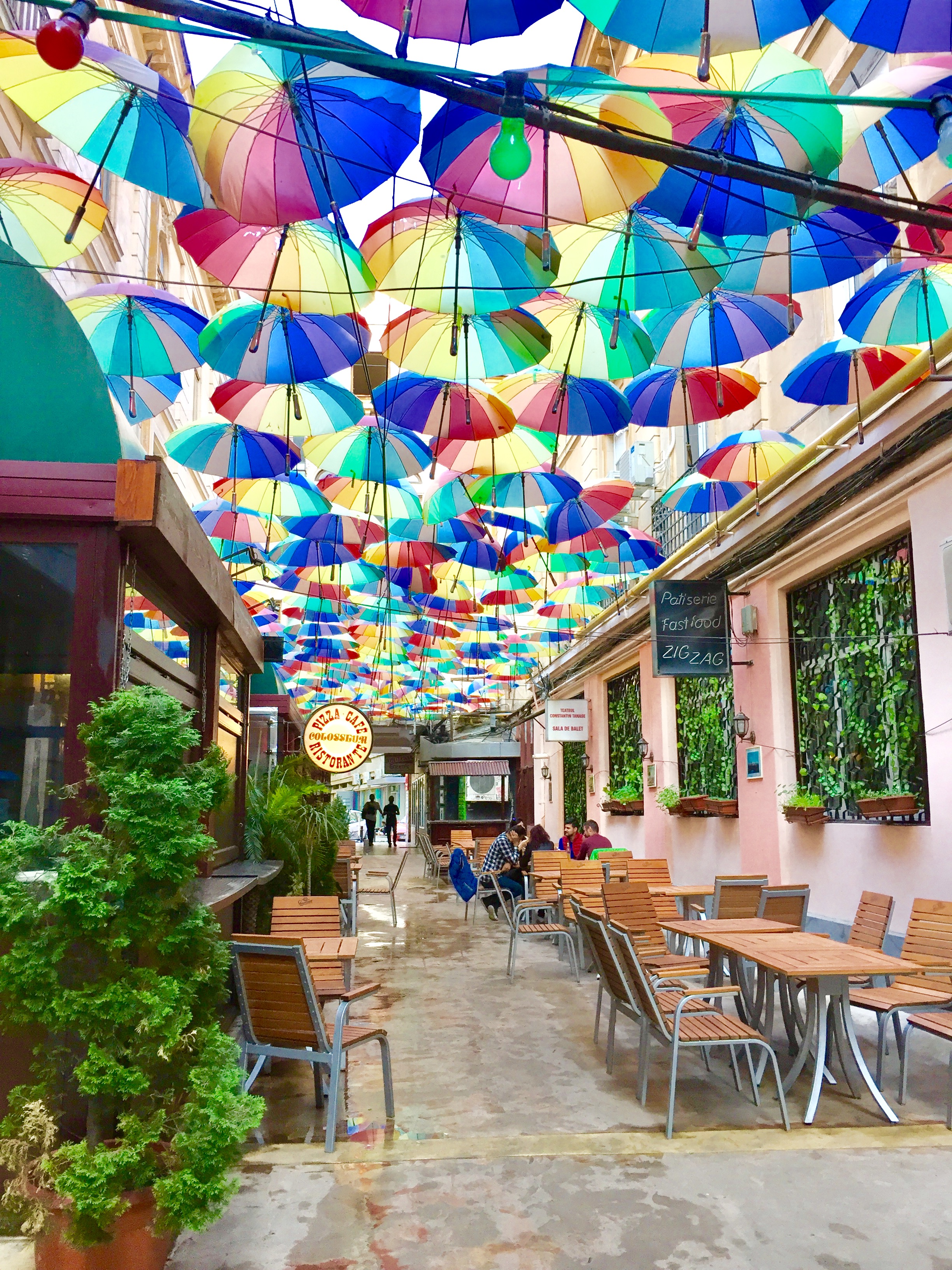 The Folklore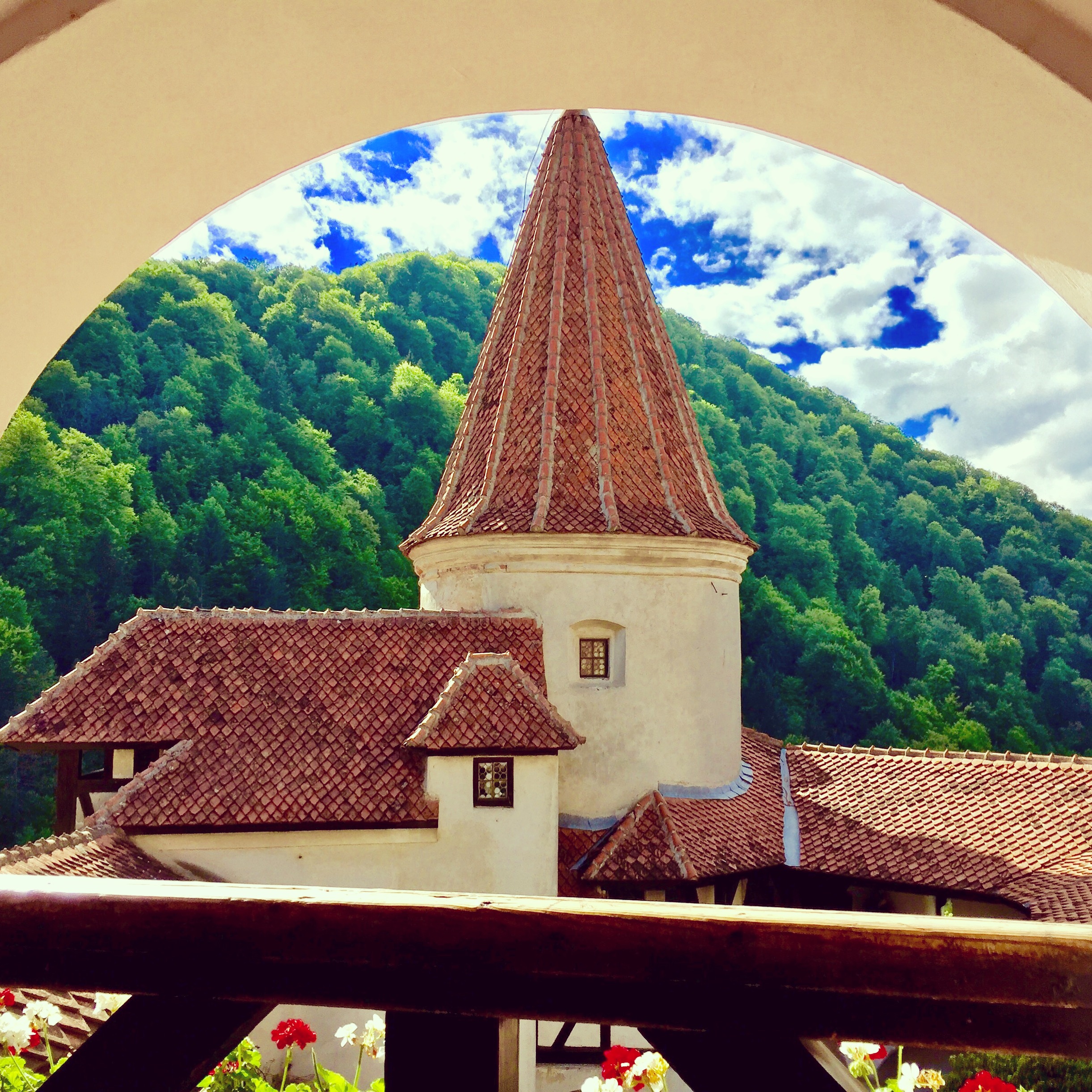 Now, let's address the elephant …er vampire in the room.  Those who have an opinion of Romania have mostly borrowed it from B Movies.  A dark mountainous landscape, lightening, old peasant women with crucifixes… you get the picture.  To tell the truth, that's perhaps what I was most excited about in Romania.  Of course I knew it was a real place with real people, most of whom are not vampires, but I still needed to see Dracula's Castle and get to know a little more about everyone's favorite impaler.  In reality, Bran Castle and the surroundings in Transylvania are more "fairy tale princess" and less "dark and stormy night."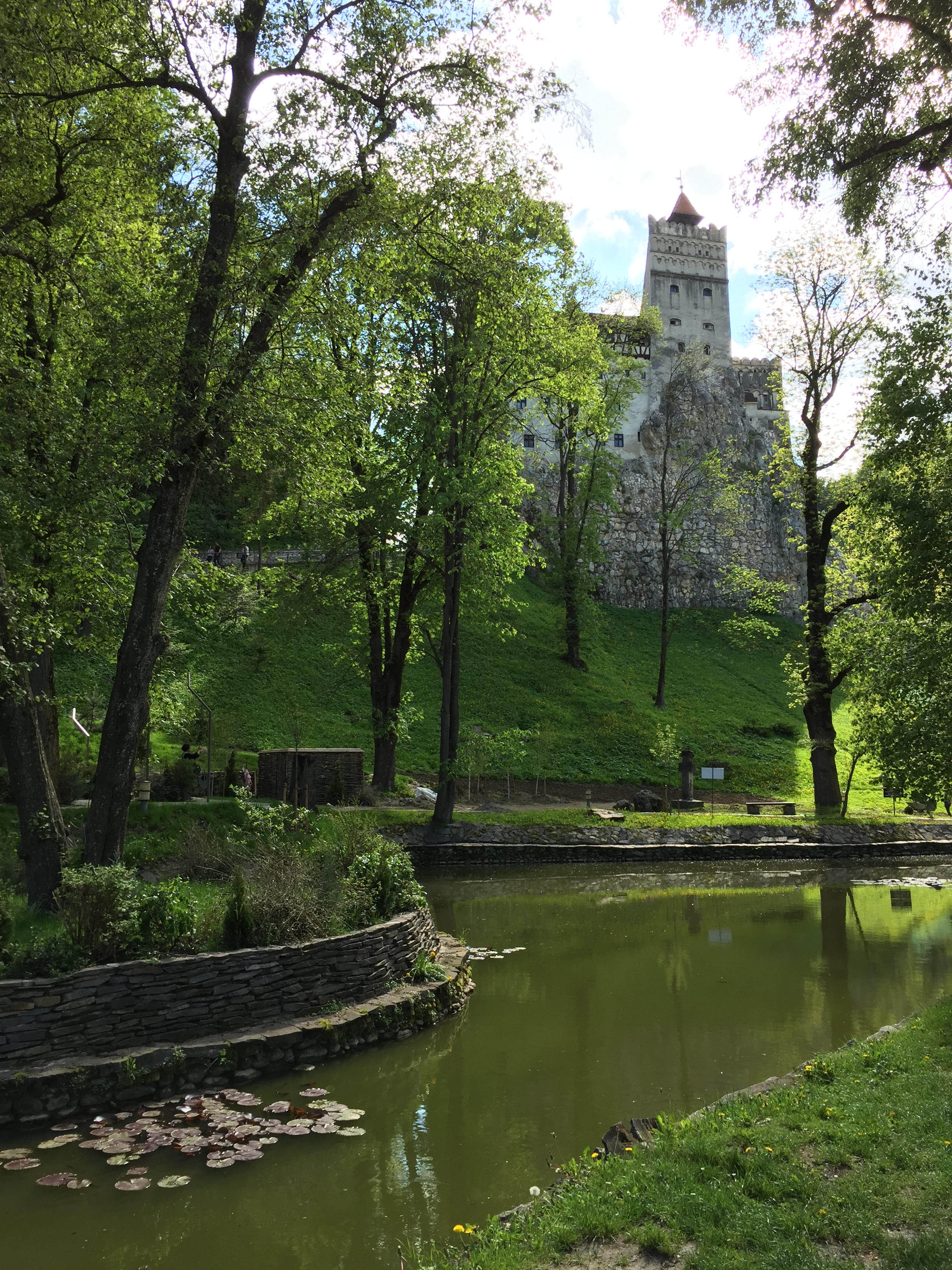 While you will still hear of remote villages in Romania where the traditional folklore is alive and well, the people of Bucharest are as modern and cosmopolitan as any European capital, and just as surprised and confused as the rest of us when they find out people are still driving stakes through corpses' hearts.  While this folklore is fascinating, it's also not doing much for Bucharest's image as a modern metropolitan city abroad, and that needs to change.
The Food
Part of the origins of the vampire myth in Romania stem from the Romanian's abundant use of garlic in their food, and that's never a bad thing.  Like many cities, Bucharest is experiencing a resurgence in popularity of what was once brushed off as "peasant food."  The comfort foods your grandmother used to make that are far more embedded in the culture of a place than the fast foods or fusions we've become accustomed to all over the world.  And yes, there are still Romanian grandmothers espousing the more metaphysical benefits of garlic, but who's going to argue when it taste so good!
Of course in a city the size of Bucharest, you'll find every imaginable type of cuisine.  There are still several traditional Romanian restaurants that have been operating for years.  The traditional foods are similar to the rest of Eastern Europe.  You'll find very "meat heavy" dishes, polenta, sour kraut/cabbage, and sausages.  If you don't try the Mici (a caseless sausage made of ground meat with various spices) while you're there, you're doing Bucharest wrong.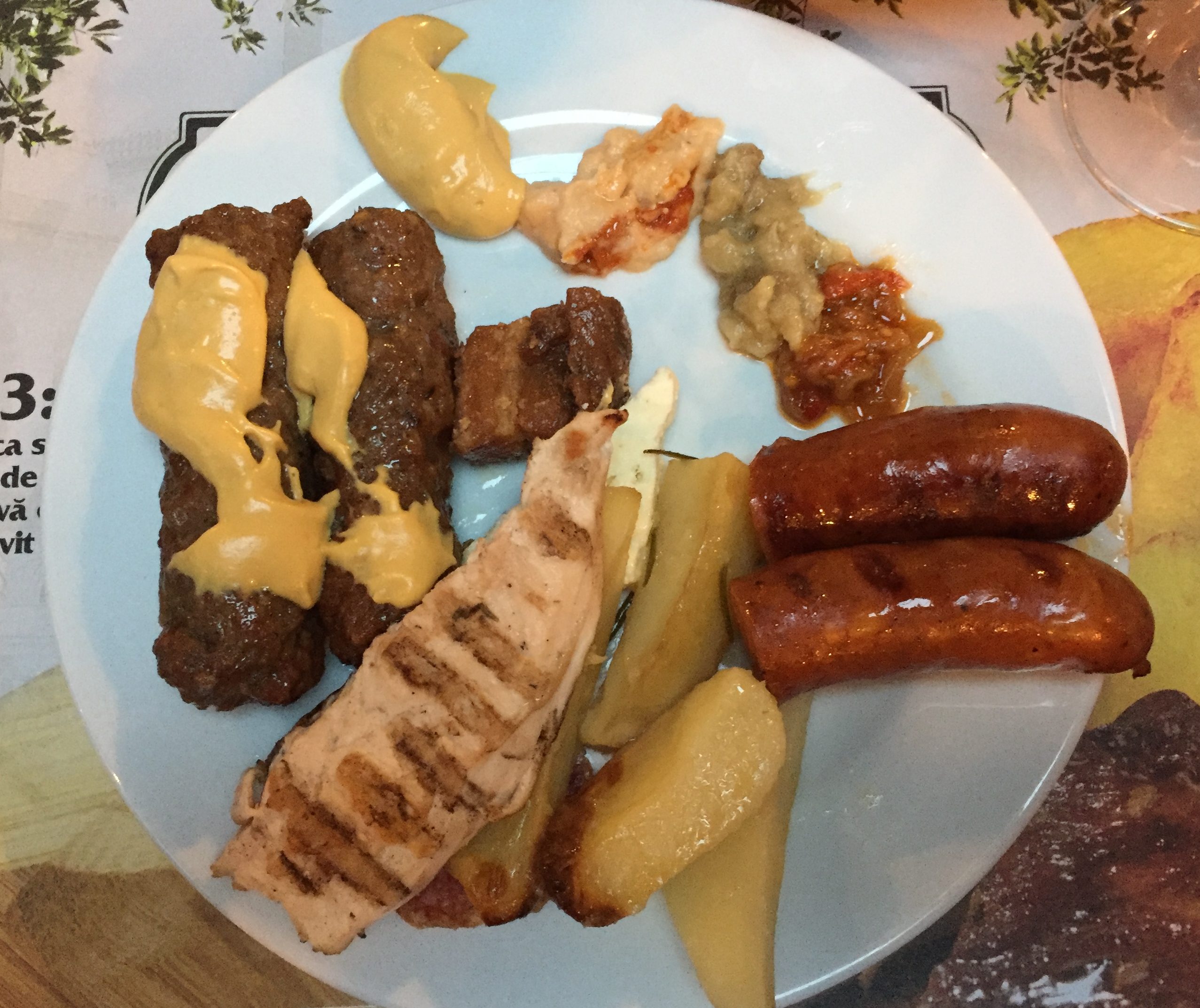 The Party Culture
Romanians know how to party.  I drink, perhaps more than I should by some estimations (talk to my dad), but Romanians can DRINK.  Bucharest is a great party city.  The booze is cheap, the people are fun, and the clubs and bars are abundant.  Seriously, I just got back from my first trip to Vegas and they have nothing on Bucharest.  Romanians are a special kind of drinker and I simply cannot keep up (without a little practice 😉 ) For this reason Bucharest is emerging as a hot destination for European stag and hen parties.
The Quirky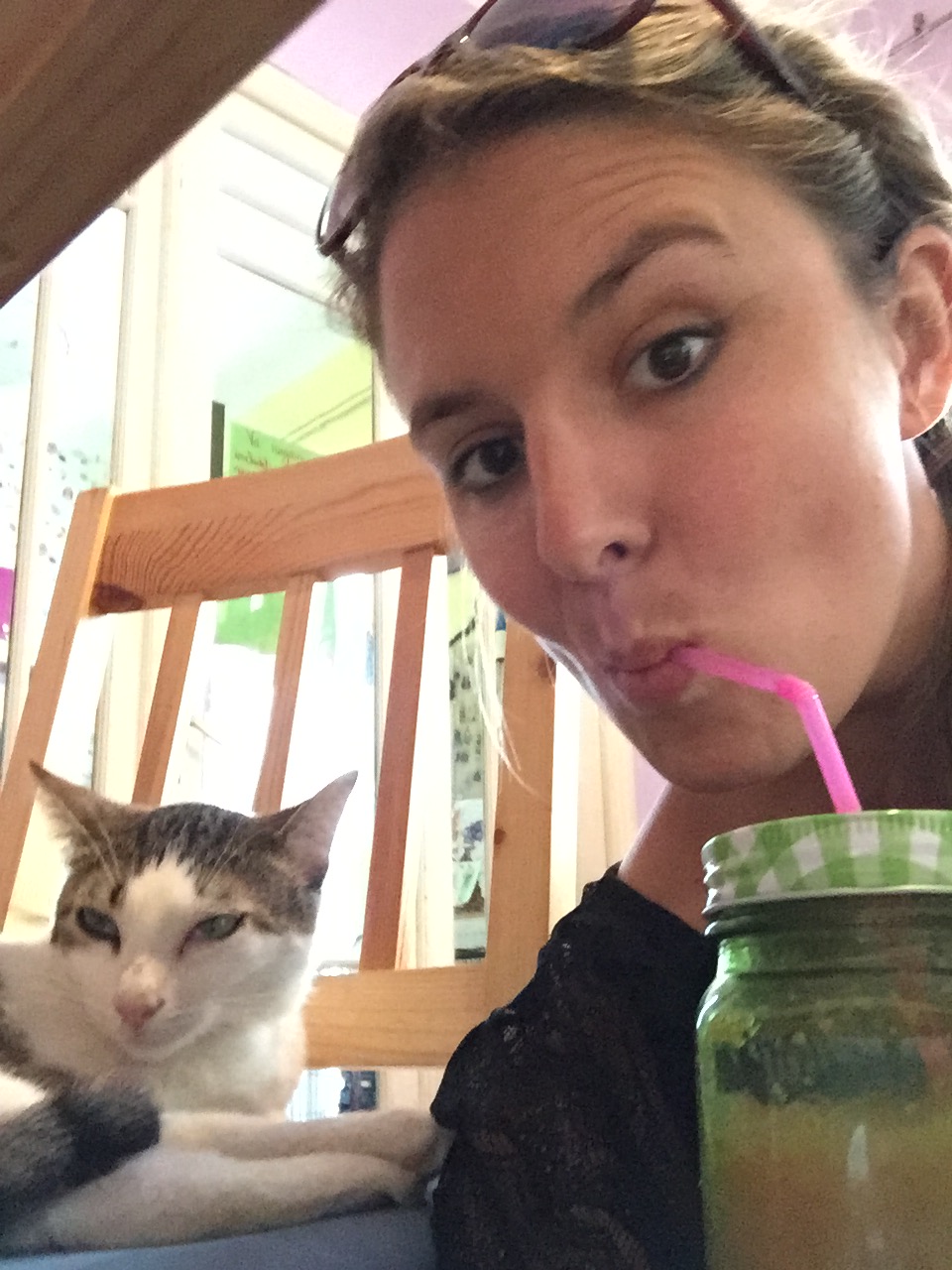 Bucharest is full of wacky "off the beaten path experiences" too.  I experienced my first cat cafe in Bucharest.  The cats were mostly indifferent, but the lemonade was great (Bucharest's lemonade game is STRONG) and there was a dog there too so that was cool.  And in news you never knew you needed to know, Bucharest is actually home to the worlds largest collection of irons and corkscrews at the Museum of Romanian Records.  You'll be surprised and amazed at the amount of dirty corkscrews on the market.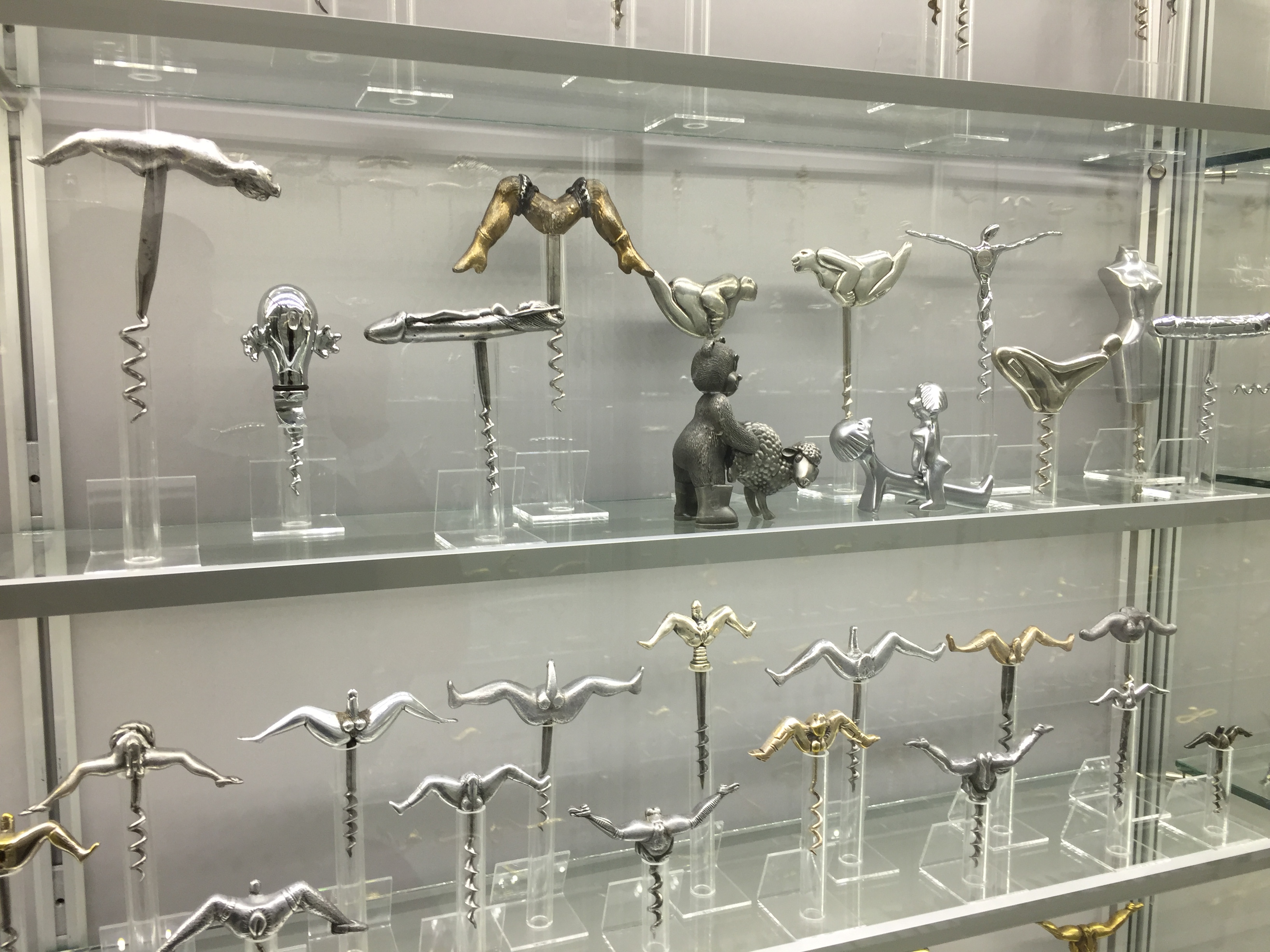 Bucharest also has a recreation center (the largest of it's kind in Europe) that's part indoor pool, part beach, and part botanical garden called Therme.  Perhaps best of all, Bucharest has no shortage of rooftop bars, and that's something we can all get behind.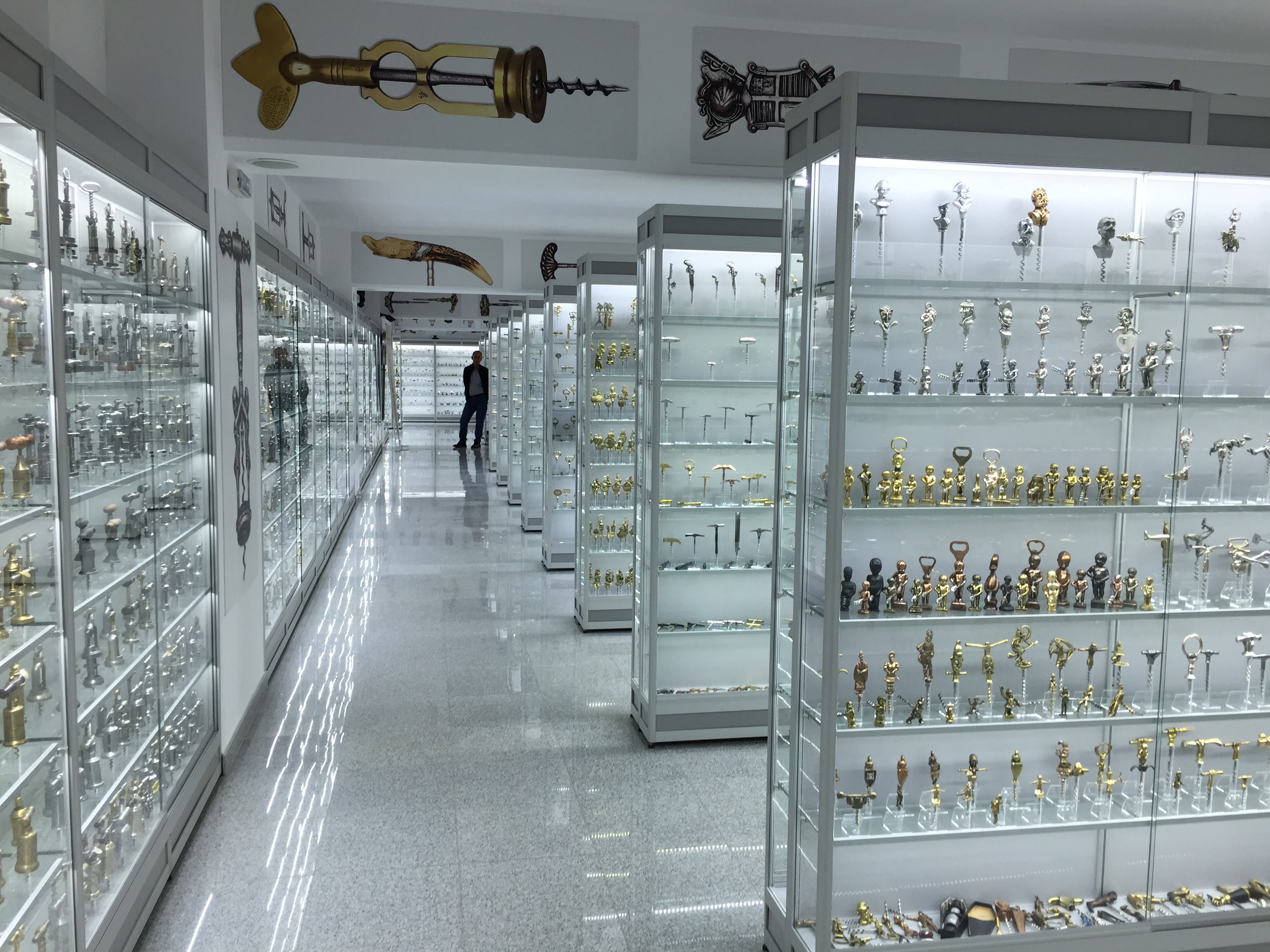 There is literally something for everyone in Bucharest, even the antique iron enthusiast.
*Many thanks to the wonderful team that put together Experience Bucharest for hosting me and facilitating this amazing experience!
Save
Save
Save
Save
Save