The idea of "traveling deeper" has really taken off in recent years.  This is a great thing.  I means more travelers are seeking out unique and authentic culture experiences in stead of airbrushed t-shirts and Hard Rock Cafe pins.  Perhaps we are evolving!
Bucharest is the perfect place to delve a bit deeper into the culture and history.  That's not to say I didn't check out Dracula's Castle… I totally did and I loved it, but with so little known about Bucharest abroad, it's a great excuse to really have a more meaningful cultural experience.
Most of the people I told I was going to Bucharest didn't know a thing about it, including what country it's in.  This is a shame because it's such a spectacular city people are missing out on, but it is good because travelers don't necessarily come prepared with "must-dos" and it gives them more freedom to explore the real soul of Bucharest.
If you've followed me or any of the 100 other influecers there at the time, you've heard about Experience Bucharest (if not, check out #ExperienceBucharest on any social media, I promise you'll like what you see!).   This incredible event was aimed at bloggers and social media content creators to show off this hidden gem of a city.  With so many of us in the city, many tour companies offered their finest and I am happy to report that they went much deeper than just walking tours of the city sights (though those are great too).  Here's a look at a few of the tours I was fortunate enough to be a part of.  All of these tours are available to the general pubic and come highly recommended (by me.)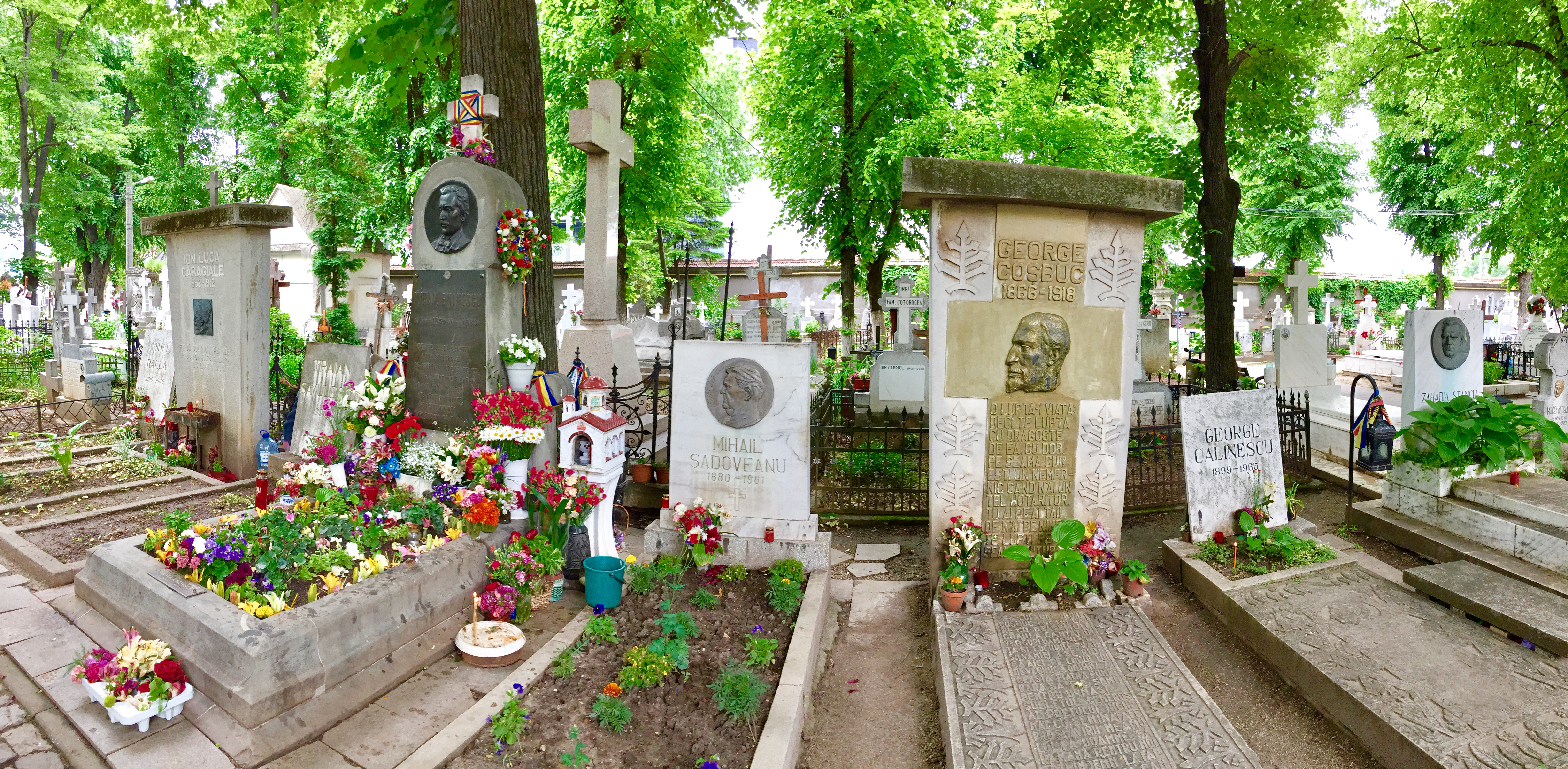 Bellu Cemetery Discovery Tour
Weird confession; I LOVE looking around old cemeteries.  I think it's a great way to connect with the history of a place and I really want to see a ghost!  The Bellu Cemetery seems like the perfect place for it too.  The cemetery is huge and would be great to just walk around at your leisure, but it's really best seen through a tour.  I went on a tour with Roaring Romania that was filled with great information.  There were so many stories of tragic lives and sordid affairs (and who doesn't love that?).  There are also a number of illustrious Romanians, none of whom I would have known about without the tour, mostly because I don't speak Romanian (yet).  In fact I'm planning a longer post full of pictures and stories about dead guys, so that's something you all have to look forward to.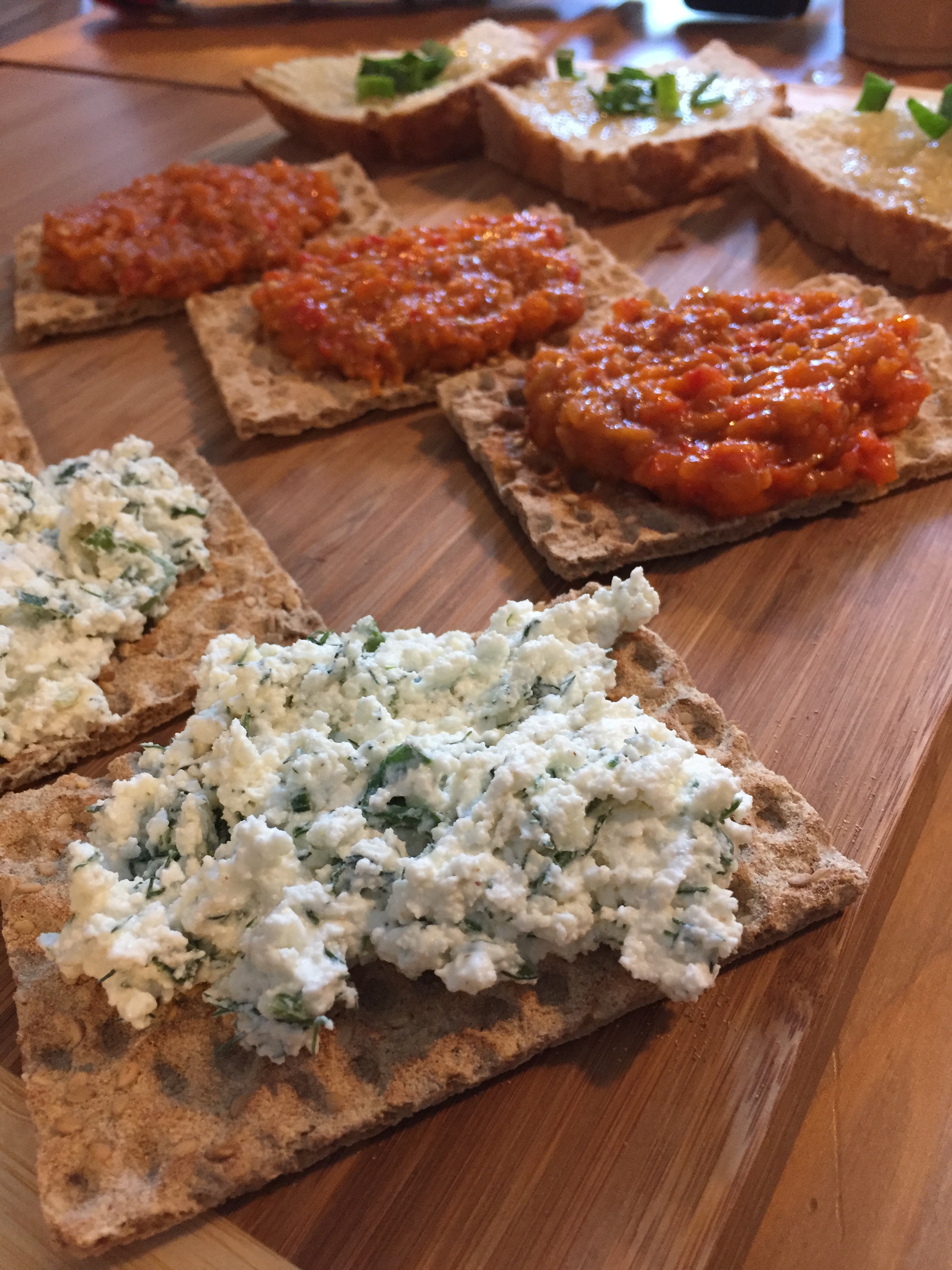 Culinary Workshop – Garlic Themed
Food is the best way to connect with any culture, and what food is more synonymous with Romania than garlic?  Not only is it delicious, but it wards off vampires!  Of course their are not real vampires, but this tour does come packed with plenty of information about Vlad the Impaler  (the real-ish Dracula), and Romania folklore.  Vampires, folklore, and plenty of delicious garlicky food!  Want in?  Contact My Secret Romania… Just make sure you don't have a hot date after.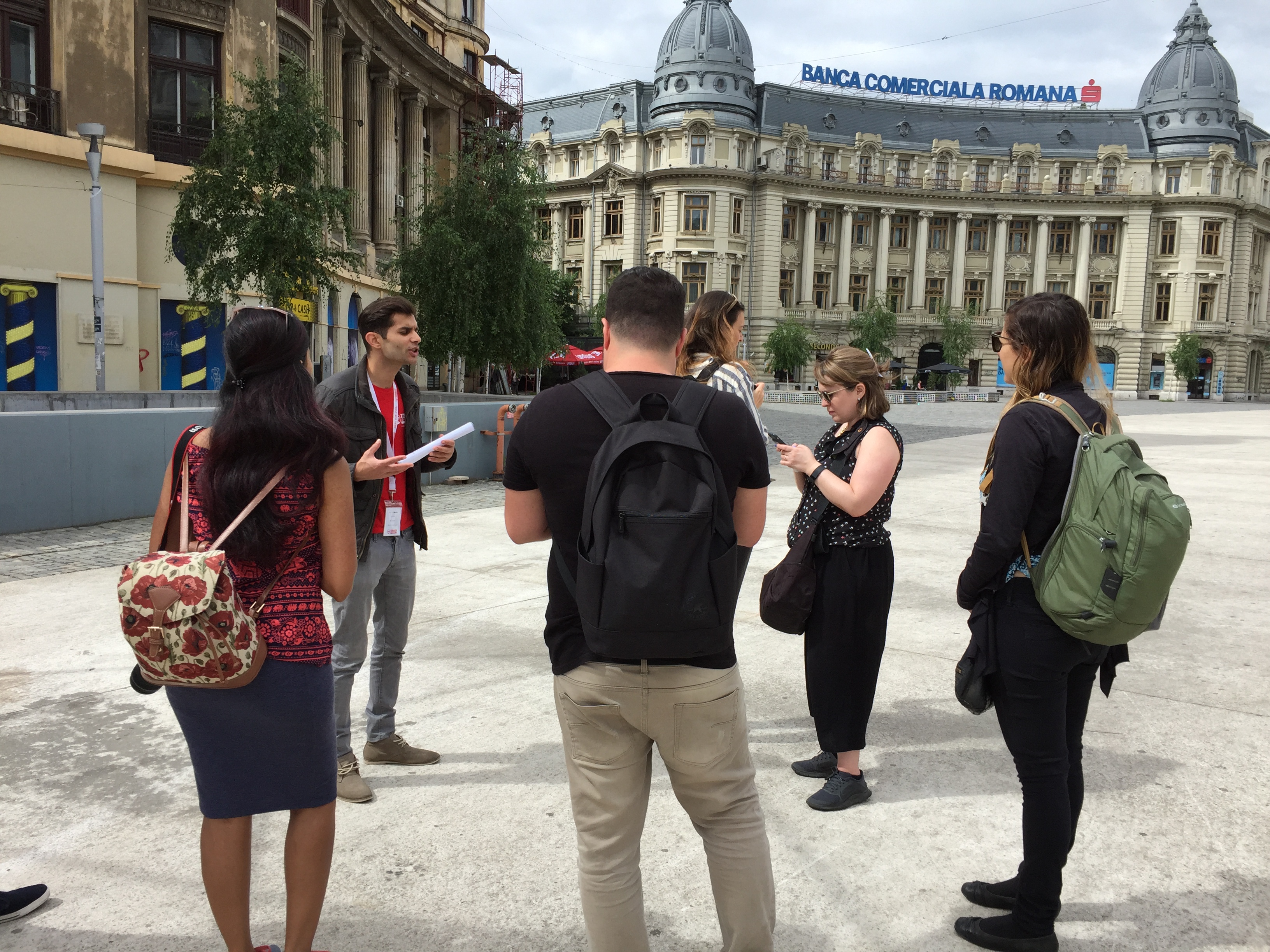 Outcast Tour – Homeless Life in Bucharest
Surly the best people to show you around the streets of Bucharest are those who used to live there.  This fascinating tour by Urban Adventures is lead by formerly homeless residents shows a different and sometimes seedy side of the city, but it also helps with initiatives to get people back on their feet.  Our guide Sergiu shared his moving and deeply personal story and did an amazing job guiding us around the city.  It's really a tour that shouldn't be missed.  I only wish more cities would take note and offer similar experiences.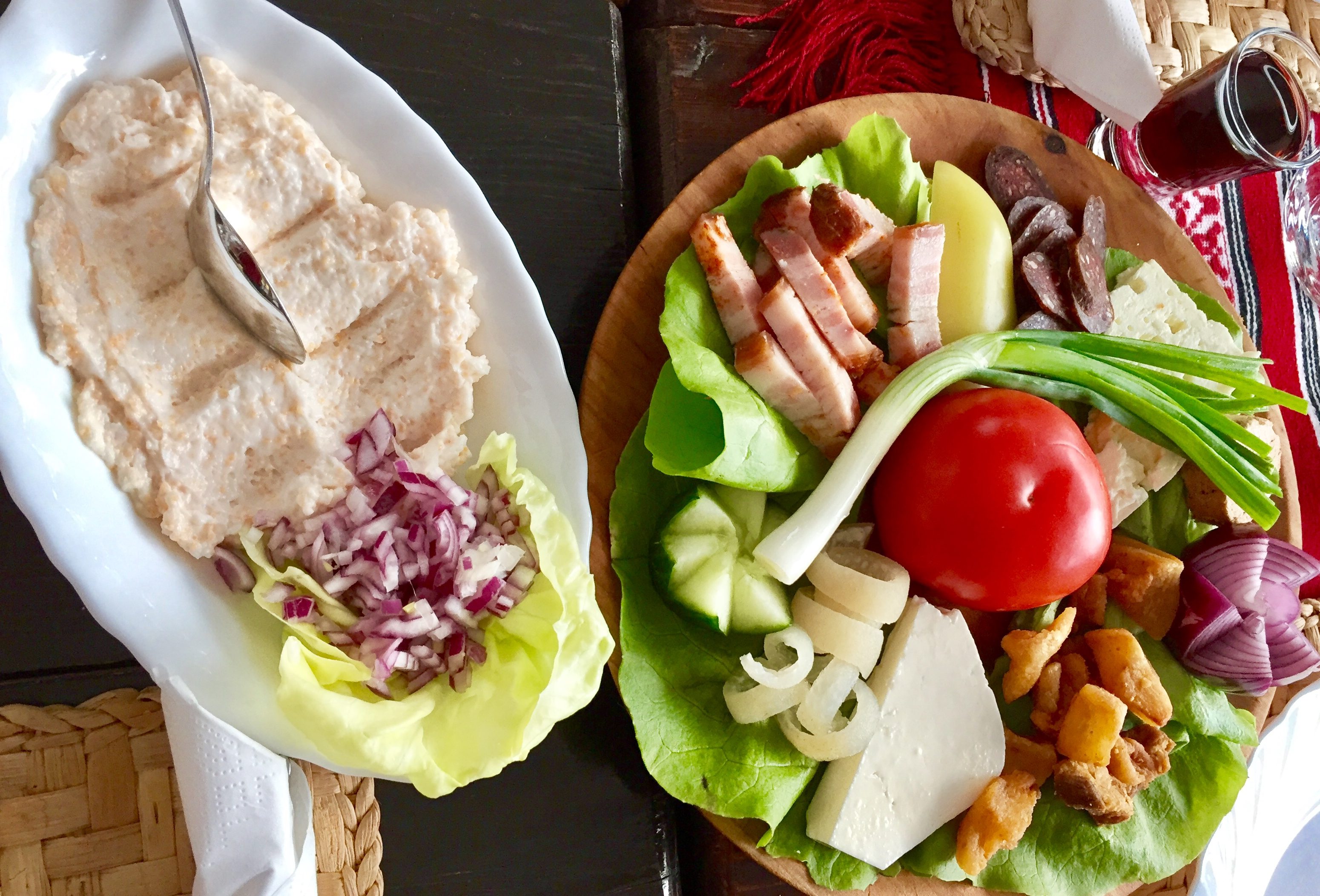 Tasting Bucharest – Lunch Food Tour
You know I had to do a food tour!  This particular tour by Bucharest Food Tours includes 3 stops, first sampling traditional peasant foods, then onto a fancier experience, and finally topped off with a stop at a coffee shop with more options than I knew were possible in a coffee order.  Of course there was plenty to drink too.  If I learned anything about Romanians it's that they are a special kind of drinker.   I think I'm a champ, but whoa!  These guys are serious.  But fill me with delicious food and booze and I'll love forever… and that's how I feel about Bucharest.
So cheers to a great time discovering a great city!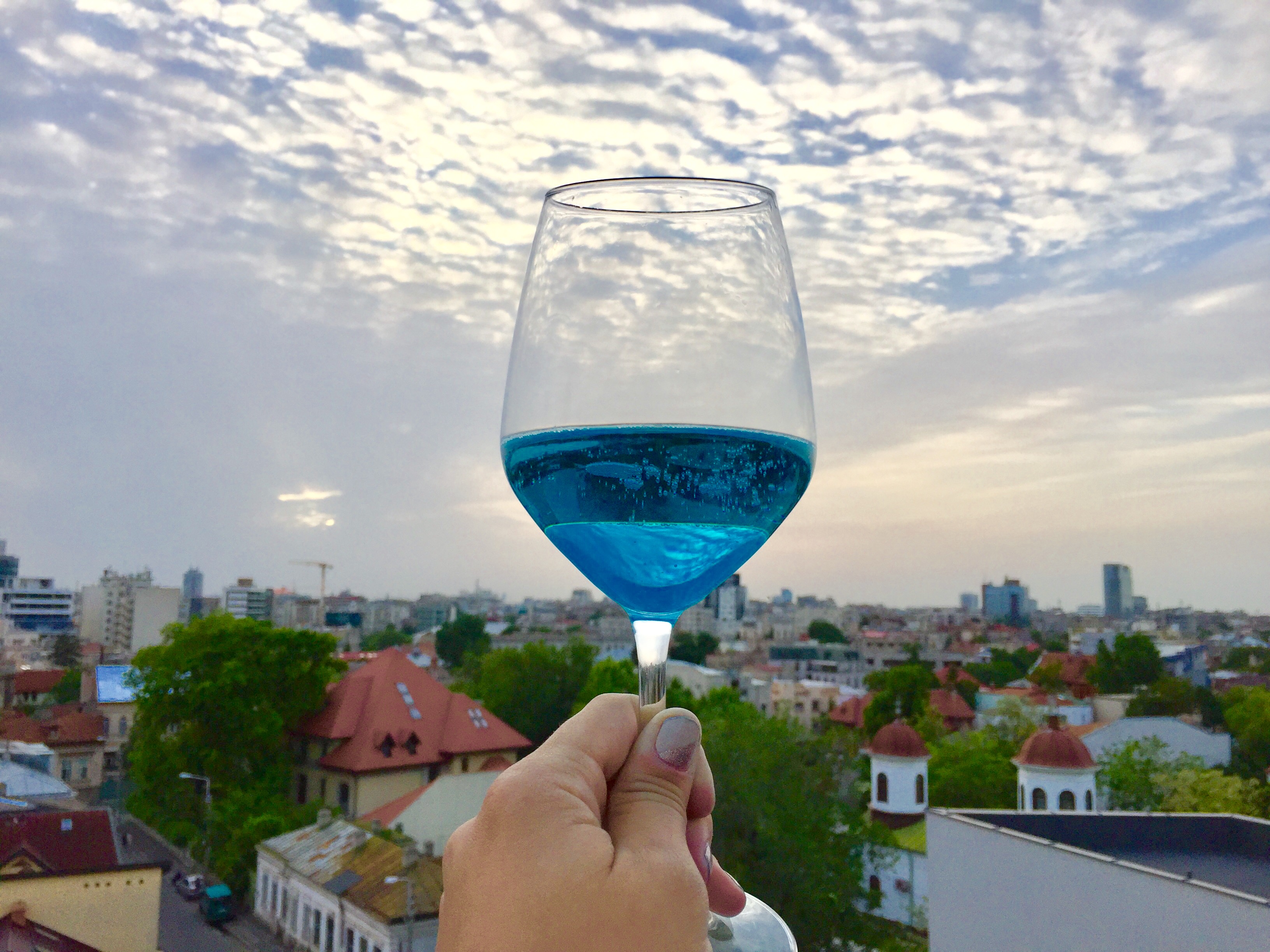 Oh yeah… and sometimes their wine is blue.  How bananas is that?!
*Disclaimer- I was hosted on the above tours as a guest of Experience Bucharest, but as always all opinions are my own
Save
Save
Save
Save