I've been reading a lot about this travel hacking business.  It very much intrigues me, but I must say I don't fully understand how to make best use of it yet.  So, I'm by no means an expert, but this deal seemed too good to pass up.
Yesterday I applied for two different cards, the Chase Sapphire Preferred Card, and the British Airways Visa Signature.  A little over a month ago I applied (and was initially rejected and then approved) for the Barclaycard Arrival Mastercard and had all sorts of hassle getting it, so hopefully this won't repeat itself.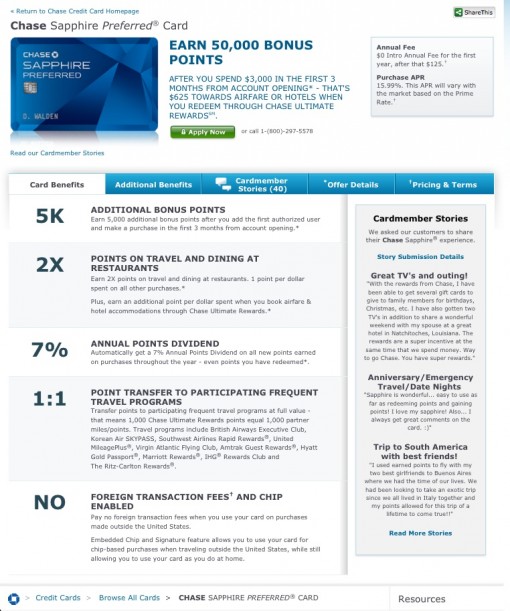 I was immediately approved for the cards! So far it's going a little better.  My initial plan was to buck every travel hackers advice and apply for one card at a time, meet the spending requirement for the bonus, and then get a new card.  However, pretty shortly after applying for my Chase Sapphire Preferred card, which has a pretty enticing rewards program itself, I learned about British Airways Visa Signature limited time 100K Avios Promotion that only last until 12/31.  That was too good to pass up.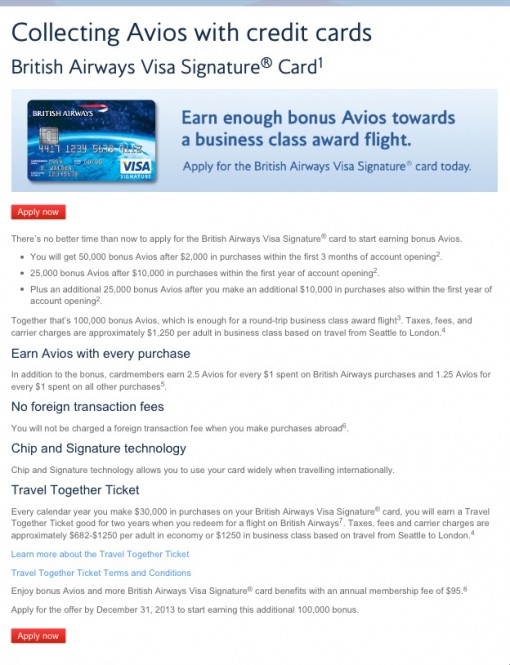 There are some downsides to this card.  As you can see, in order to get the full 100k you must spend $20,000 in the first year, a pretty daunting task for someone like me who doesn't make significantly more than that in a year.  They also don't waive the annual fee for the first year as many travel cards do, but if you're able to get all or most of the points from this card that should more than offset it.  The biggest complaint I've read elsewhere about this card is that you still have to pay taxes and fees on reward airfare which is pretty exorbitant on British Airways (although that could be changing soon due to a recent lawsuit).
I've not used this card yet, but it sounds like the best use of your points is probably through their partner airlines like American, who's fees are much lower.  There are also some weird rules where if you're flying into the UK from the US you must use British Airways and not a partner, but that seems easy enough to work around, especially considering I've already found a crazy cheap way to get to the UK.
All in all it seems like a pretty great sign up bonus for both cards and I'm excited to get them just in time for Christmas shopping!  If you want to learn more about the cards from people that have actually started using them you can check out The Points Guy and Credit Card Forum, both of which have very informative write ups about the practical usage of this card.
Stay tuned for either, Mags Travels The World for Free, or Mags Goes Into Severe Debt!
Save
Save