Bela Krajina is a small area of Southeastern Slovenia where Big Berry Lifestyle Camp is located.  Bela Krajina is home to many local producers and artisans keeping Slovenian traditions alive.  At Big Berry guests have the opportunity to visit these local artisans and really get a feel for the culture of the region.  There are so many wonderful places to visit and so little time.  I was only at the camp for 4 days short days, and I'm already itching to go back and experience more of this charming region, especially the brewery, which I unfortunately didn't have time for this trip.
Čebelarstvo Veselič- The Beekeeper
Apparently bee tourism is a real thing and Slovenia is swarming with it.  (See what I did there?)   Čebelarstvo Veselič in Metlika has been producing honey for 4 generations, so they've gotten pretty good at it.  With the help of some of the Big Berry interns as translators, the senior beekeeper gave us a very thorough tour of the property and a look at the honey making/harvesting process.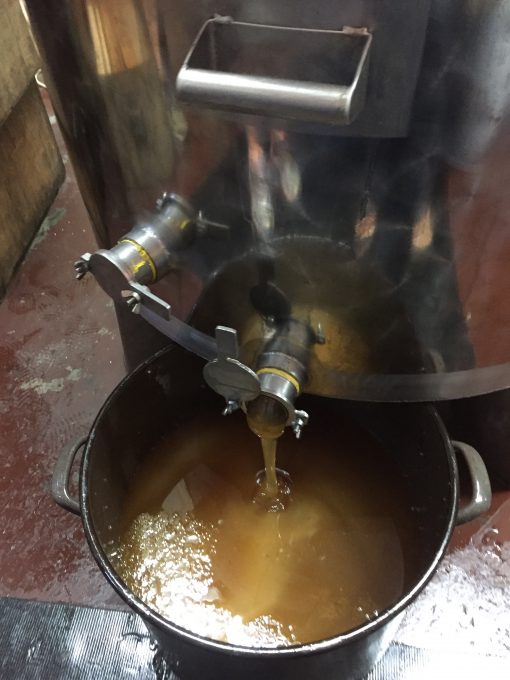 We were taken inside to learn how the honey is extracted from the honey comb, and of course we got to try some fresh honey.  Then we got a tour of the grounds, including the bee houses.  Obviously, the first thing you notice about Čebelarstvo Veselič is the bees.  There are bees buzzing around EVERYWHERE.  I know this goes without saying, but it's a bit unsettling.  Turns out, bees are less menacing than they appear, and no one in our group got stung!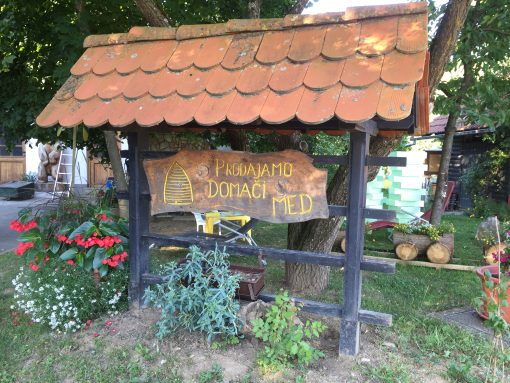 After the tour there is a small shop where guests can purchase a variety of fresh honey.  If I wasn't traveling so much I would have brought some home.  I was just certain that sometime during my next 11 flights all my clothes would end up covered in broken glass and honey.  Normally I would risk it, but since my next stop was Tbex, I figured that was not a great first impression with travel industry professionals.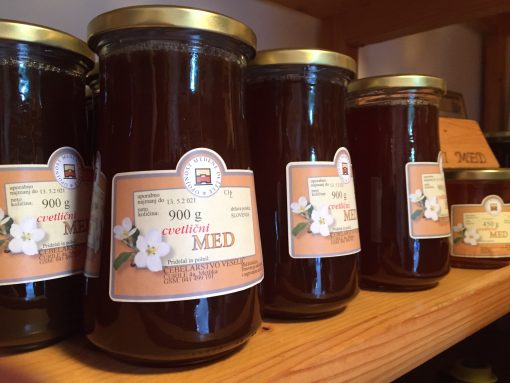 We ended our tour with a toast and a bit of honey liquor from our guide.  He even offered to let me marry one of his 3 sons (sight unseen), and stay there.  It's not the worst offer I've received and Bela Krajina is beautiful enough that it might be worth signing on to a lifetime covered in bees.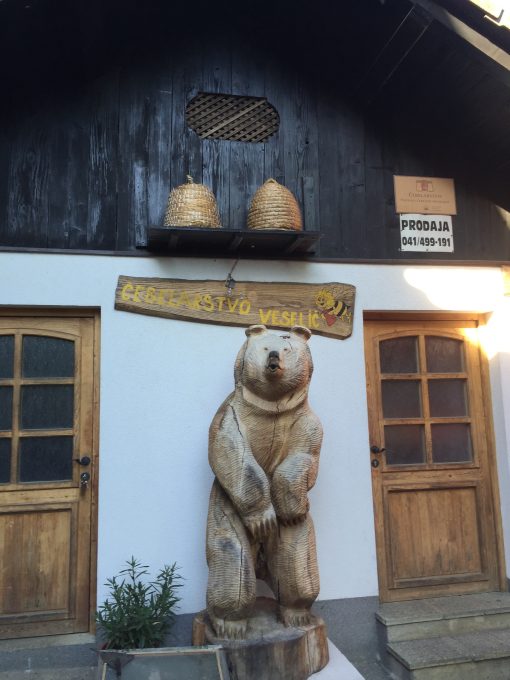 Šokčev Dvor – Open Air Museum/ Traditional Farmhouse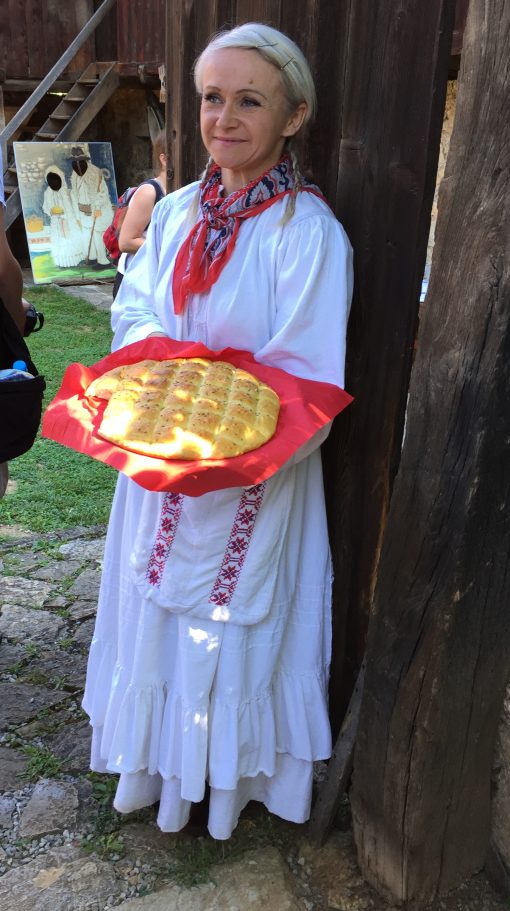 Here at Šokčev dvor we were transported back in time to learn about the history of the Bela Krajina region and those who populated it.  We arrived early in the morning and were greeted with schnapps and
pogača.  I already love it here.
Here we learned about the traditional dress of the region.  "Bela" means white, and and the "Bela" in Bela Krajina actually refers so the white linen worn by the people.  We were taken through the process of how the linen was made before modern technology and given a change to tour the farm house to see how people in the region would have lived.
Decorating Pisanice- Colored Eggs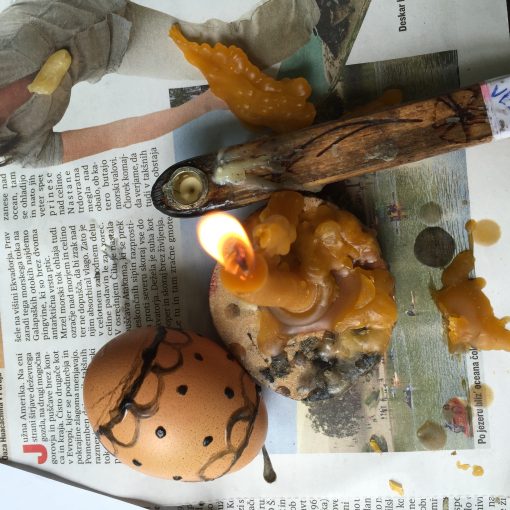 Decorating Easter eggs is common practice in many cultures, but Bela Krajina blows the others out of the water.  They use a sharpened tool and melted wax to create mindblowingly intricate designs.  These eggs are synonymous with the area and make for a very popular souvenir.  I had the opportunity to try my had at it, but I don't think tourist will purchasing my handy work anytime soon.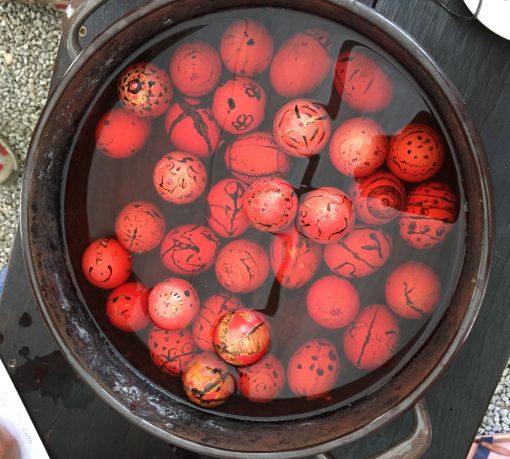 First wax is applied to the egg, in the areas you wish to remain white.  Then the egg is soaked in a red dye.  Next, a second layer of wax is applied to the areas of the egg you wish to remain red.  Finally the eggs are boiled in a solution that turns the unwaxed shell black.  The finally result is that all of the Bela Krajina pisanice are black, red, and white.  Of course, some are still a little better than others.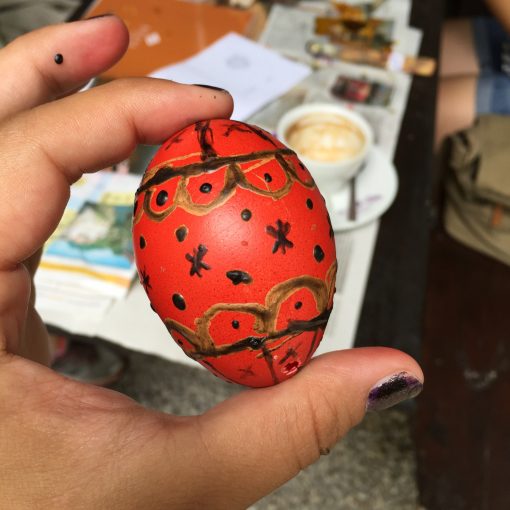 Oil Mill Pečarič- Oils

At Oil Mill
Pečarič, we got to sample loads of oils made from just about anything you can think of.  Each oil had a different healing or medicinal quality when consumed or rubbed on the skin, and the family running
Oil Mill
Pečarič
is happy to prescribe the perfect oil or combination for what ails you, but most importantly they are all delicious.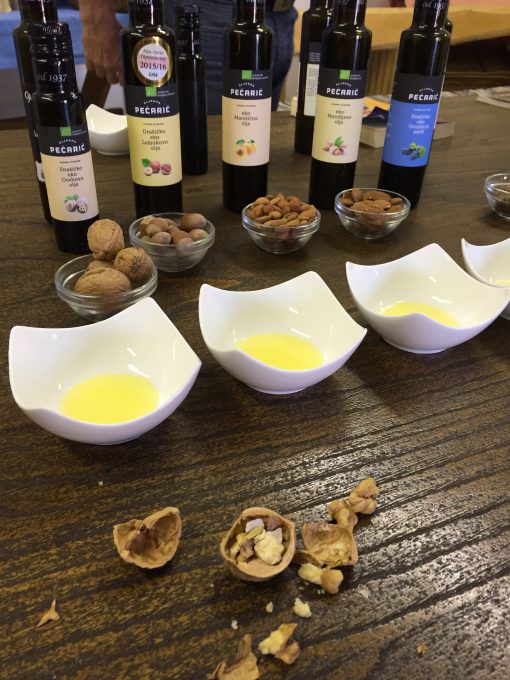 One recipe shared with us was a sauce made from the oils for increased energy, which we could all use!
Just mix Walnut, Grape Seed, and Olive Oils together with garlic, parsley, almonds, hazelnuts, pine nuts, pistachios and lemon juice, salt and serve with bread.  As long as you don't have a nut allergy, you're good to go.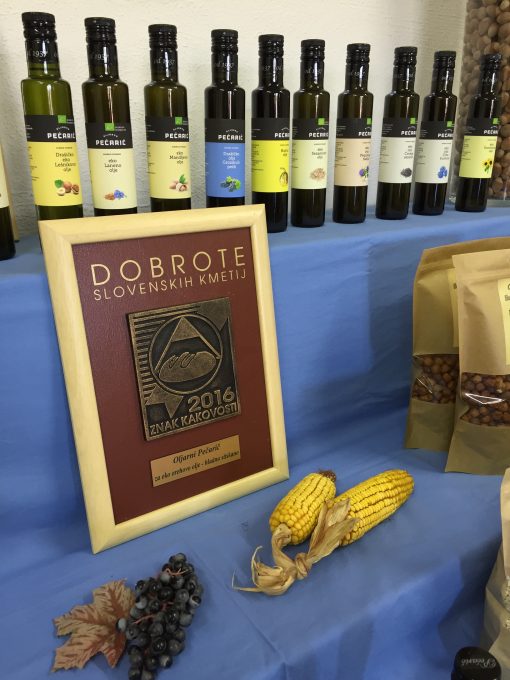 Here guests are given an opportunity to purchase the oils to take home, and yet again I cursed myself for not being responsible enough to travel with glass bottles.
Wineries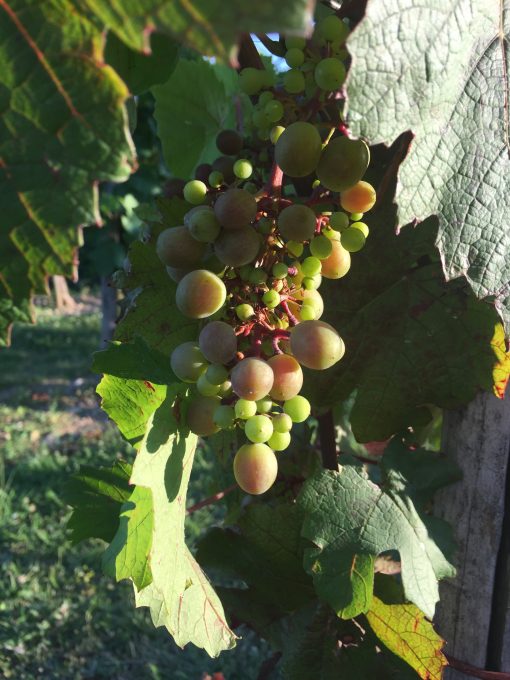 There are a few different vineyards and wineries in Bela Krajina and I'm sure all are worth a visit.  Unfortunately, I did not get to go during visiting hours and missed out on the tasting room.  I did however, get to enjoy the vineyard after hours with some of the ladies from the camp and a few bottles of wine.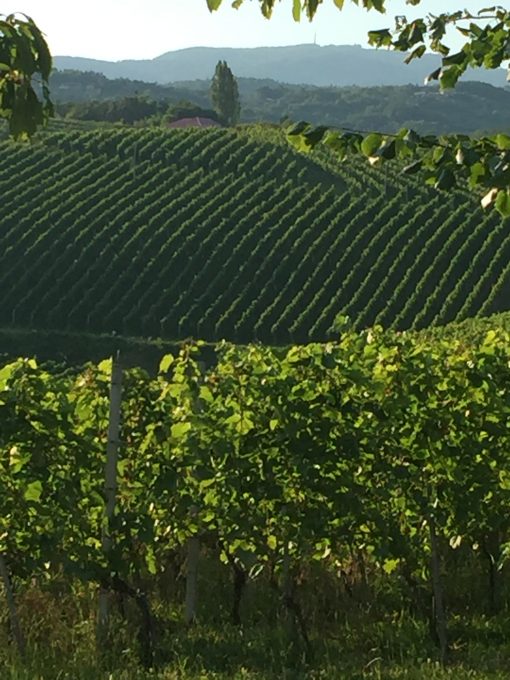 I can't think of a better way to end my lovely stay at Big Berry than watching the sunset over the rolling hills of Bela Krajina, wine in hand.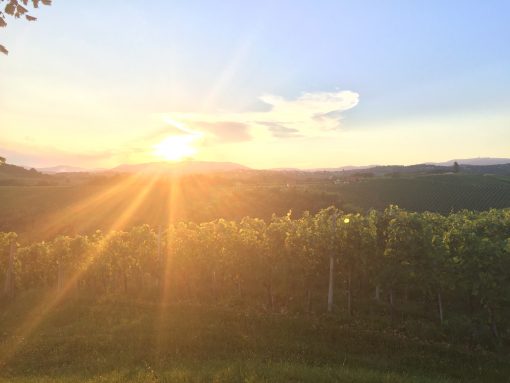 ~
I was kindly invited as a guest of Big Berry, but all opinions expressed are my own and I would recommend this once in a lifetime experience to anyone!
Save