Relax! I am not saying that you should ignore one of the most beautiful cities in the world, just because it is so full of tourists all year long. What I am trying to say is that Morocco is an amazing country and that it would be a sin to stay and tour only one city there. In fact, there are at least five other amazingly breathtaking places equally beautiful and full of experiences as the capital city.  Take a look at these photos and you'll be booking a hotel in no time!
~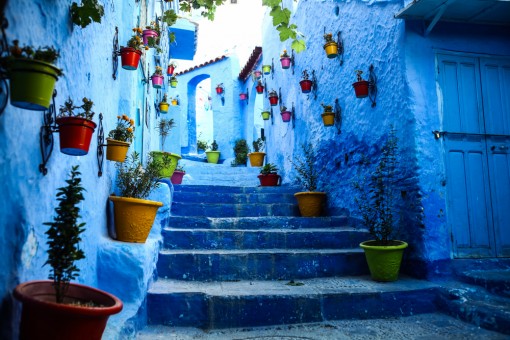 1.    Blue Amsterdam in Morocco
Chefchaouen City is located in the mountains, but tourists from Europe began streaming to this beautiful city for a pretty odd reason – here it is super easy to find and buy hashish. To be honest, the so-called "Moroccan Amsterdam" city has a lot more to offer than cheap drugs. The city amazes with its fascinating and one of a kind architecture: all the buildings, walls, stairs, and sidewalks are painted in blue.  There are a lot of legends surrounding why the city is blue. Some say that this color deters mosquitoes, while others provide a bit more romantic version and say that a bluish tone recalls to the power of God. While admiring the city, it is worth purchasing woolen fabric from local vendors – such quality materials are hard to find anywhere else.
~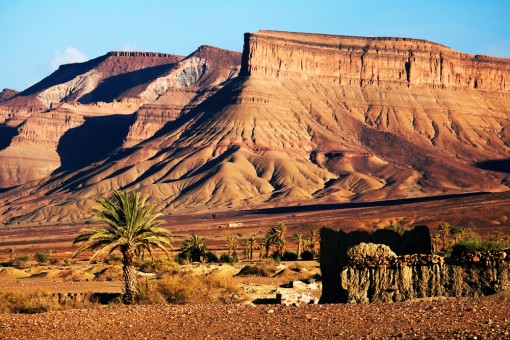 2.    Silent mountains
Just two hours by car from bustling Marrakesh you can find probably the quietest place in the country – the Atlas Mountains. The largest array in North Africa, Toubkal, the highest peak, reaches 4167 meters, but to travel there you might need to be a real brave heart – you will have to travel throughout very narrow serpentine roads which will make you feel very insecure.  If you decide to explore the region on foot, take at least three days to do that – verdant slopes and snow-capped mountain peaks will make your vacation unforgettable.
~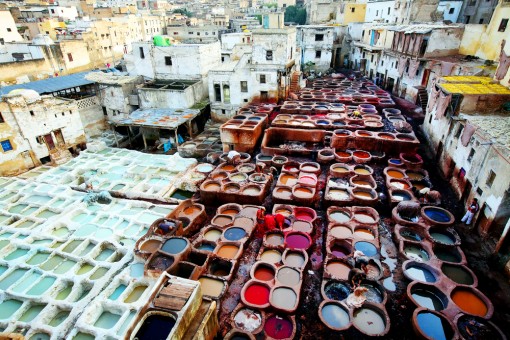 3.    The religious city where handbags are born
Fez city, located just nearby the Atlas Mountains, is often considered Morocco's most spiritual and one of the best preserved Arab towns.
The fence surrounding this high area secures a confusing maze of streets and buildings, and at each entrance you will find artful local guides, enthusiastically offering their services. Fez is famous for its high-quality leather goods, so here it is necessary not only to buy a new handbag but also get acquainted with their method of production.
~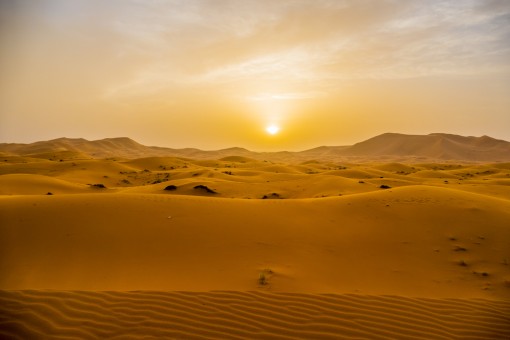 4.    Sea of sand from which the sun rises
While it may seem that the desert landscape is always the same, Erg Chebbi, the desert wind on a daily basis "reconstructs" up to 150 meters in reaching dunes. Local say that this sea of sand was sent by God as a punishment for turning away a tired traveler.  Whether you believe the legend or not, you can still appreciate sitting on a camel and enjoying the sunrise.
~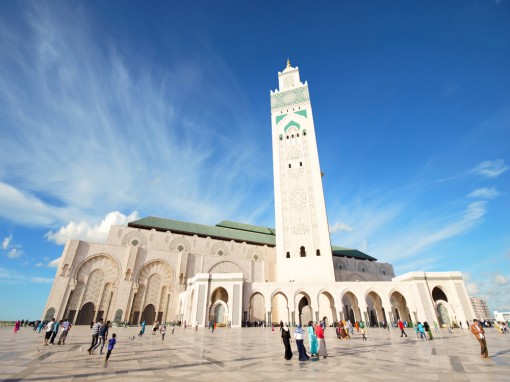 5.    Romance in the city
Located in the legendary town of Casablanca the Great Hassan II Mosque will take every traveler's heart instantly. This is the second-largest Islamic temple in the world, and many believers come here just to enjoy its beauty. The mosque is one of the few of its kind in Morocco which opens its doors for people of other faiths. This stunning temple also amazes with its size – it is said that more than 25 thousand worshipers can fit into this mosque at the same time.
~
This is a sponsored post, but as always, all opinions are my own.