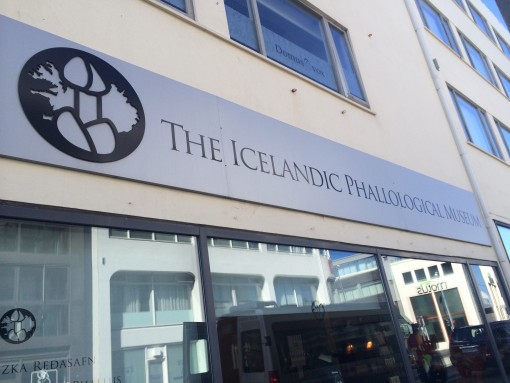 When in downtown Reykjavik, I couldn't resist a visit to the The Icelandic Phallological Museum, or the "Penis Museum" as it is known colloquially because "Phallological" is kind of a mouthful (no pun intended).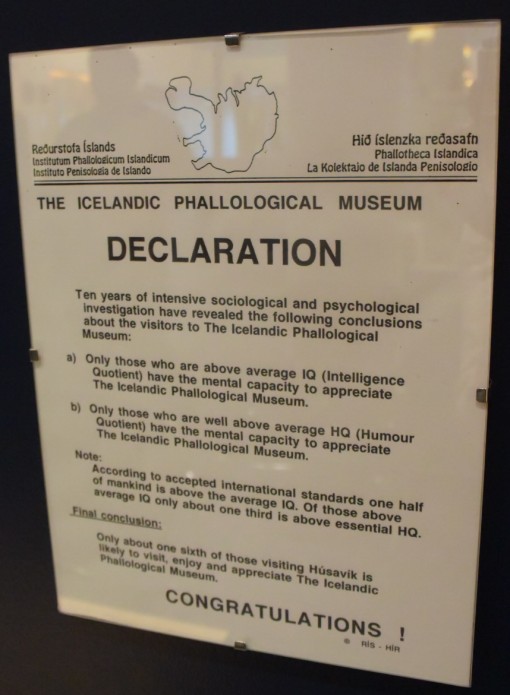 Much like the smart and funny folks mentioned in this very official document, there are few things in this world that I enjoy more than a wacky museum, and it doesn't get much wackier than this.  Though in this case, the word "museum" is used pretty loosely to mean "penises in jars."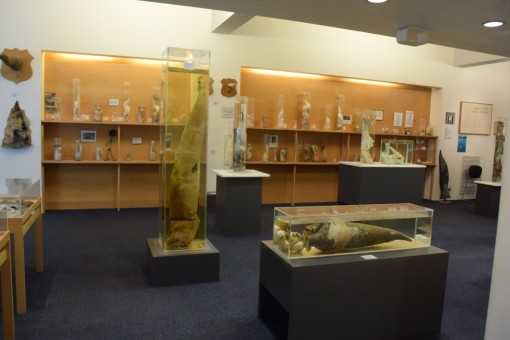 What this museum lacks in educational value, it more than makes up for in whimsy.  The museum started off as the founders private collection (yes, you read that correctly) of, well… privates.  It has since grown into the largest collection of severed penises you'll find outside of a serial killers basement, 200+ specimens in total.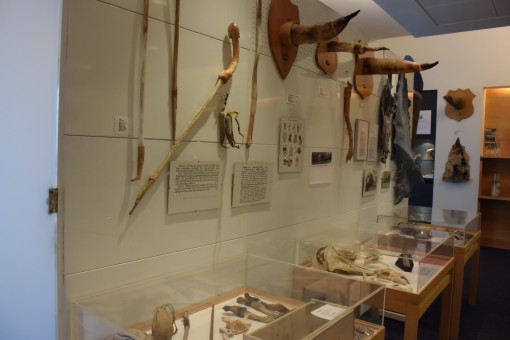 According to the founder, it all started when he was given the gift on every child's list, a bull penis.  Later in life, when he worked as headmaster of a school, some of his teachers started bringing him whale penises to "tease him."  Office banter is a little different in Iceland.  And that, boys and girls, is how a museum is born.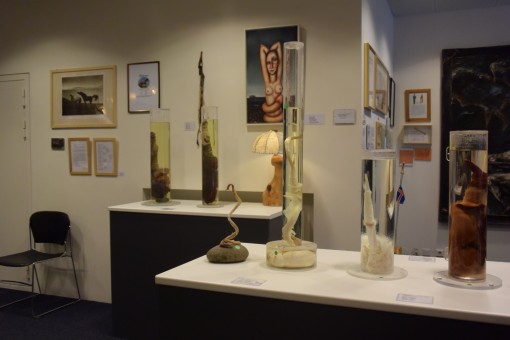 Of course, not all of the penises are in jars.  At The Icelandic Phallological Museum, you'll also find stuffed and mounted penises, phallic art, and even scrotum light fixtures.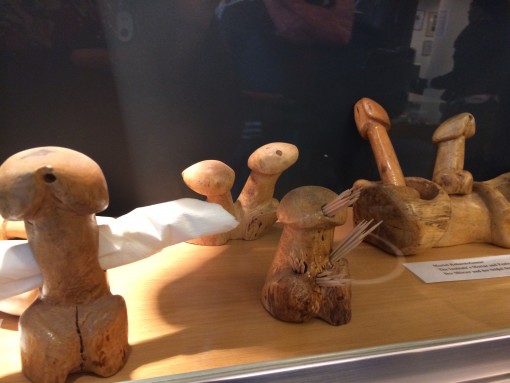 The Penis Museum boasts specimens from almost all of the mammals in Iceland, but one mammal is noticeably lacking.  There are not currently any human penises on display, but there are 4 that have been bequeathed upon their owners death, and one story of a man that tried (unsuccessfully) to bequeath his surgically.  Future visitors to the Icelandic Phallological Museum can look forward to a "Jonah and the Whale" exhibit.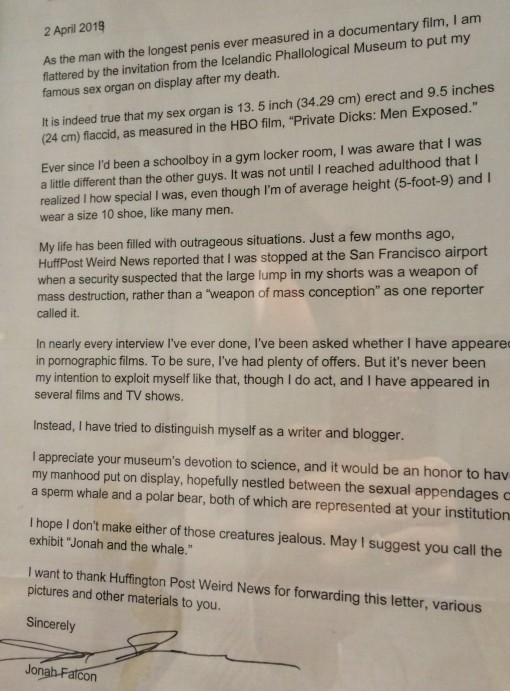 and this proud fellow who "just wants to be friends."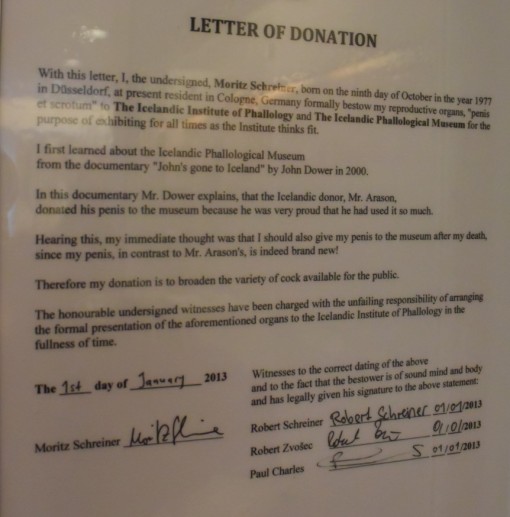 Of course, we humans aren't without representation.
Have you ever looked at the Icelandic National Handball Team and thought, "I wonder what their penises look like?"  I hadn't, mostly because I thought handball was an old timey sounding game the elderly made up to make us feel guilty about enjoying the internet.  Turns out its a real thing, it's in the Olympics, and the entire team agreed to display silver casts of their penises to the general public.
I guess I did learn something at the Penis Museum.
If actual penises or casts of such are a bit much for you, you can always retreat to the vegetarian section.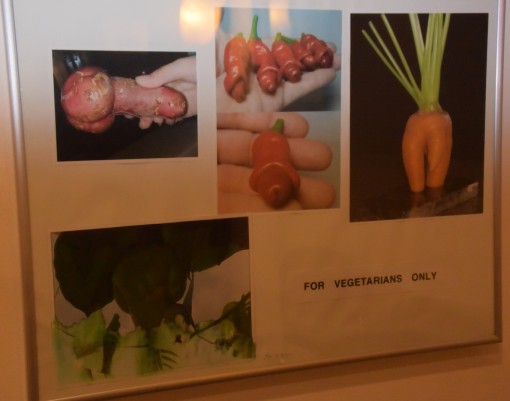 or enjoy an entertaining flip through the guestbook.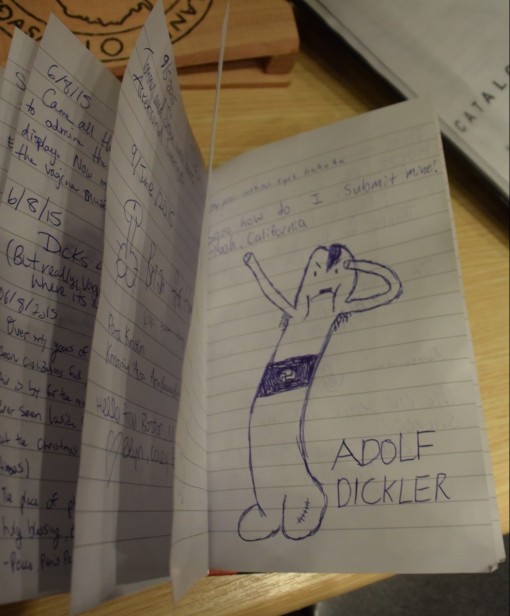 No tourist attraction would be complete without a gift shop, and this one is a doozy.  Surely, you have a friend at home that need a penis candle or bottle opener.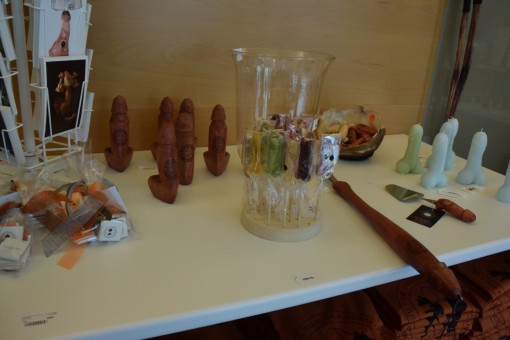 Or perhaps some penis earrings for that special lady in your life.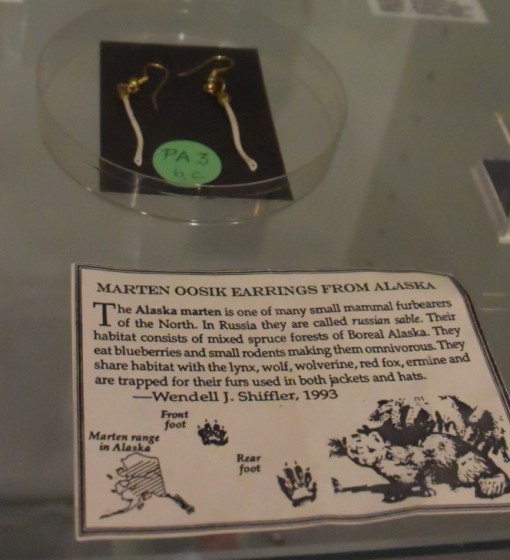 Though, I'm not entirely sure how to claim that one at customs.
Whether you find the Icelandic Phallological Museum hilarious or grotesque, it's certainly worth a visit while in Rekjavik.  Where else can you (safely) get a photo of a whale penis that's taller than you?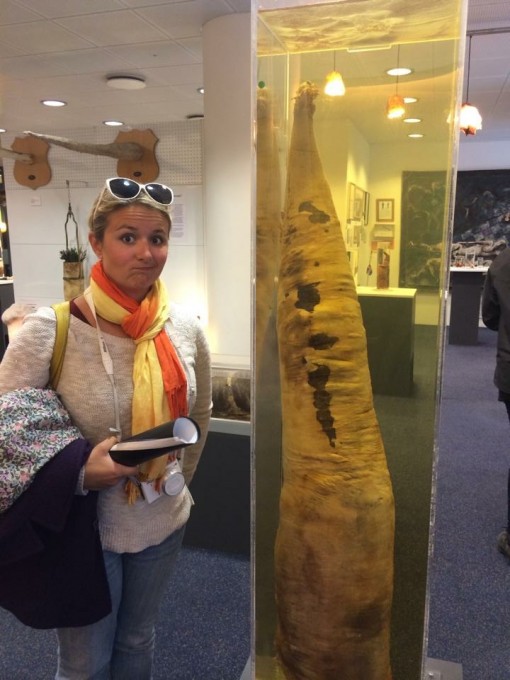 At 1250kr or just under $10, the Penis Museum will likely be the cheapest thing you do in Iceland, but who can put a price on an afternoon's worth of penis jokes?