The Blue Lagoon naysayers are not wrong.  It's crowded, it's touristy, it's expensive, but we all know you're going anyway.   From the moment you step off the plane in Reykjavik it's unavoidable.  You're immediately greeted with pictures of statuesque bikini clad woman surrounded by swirling fog rising from the milky blue water.  Your hands are pretty much tied.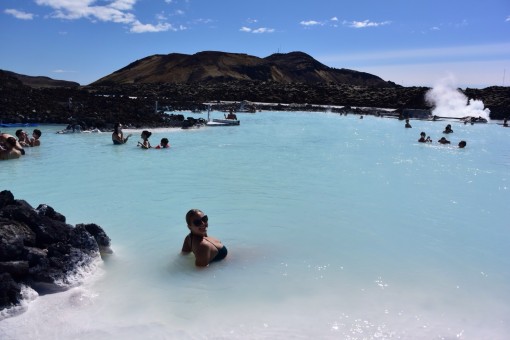 (Yes, I realize I'm not quite a statuesque Icelandic model, but it's the best I could do.)
I just want to take a moment to put some concerns I've read about the Blue Lagoon in Iceland to rest.  I think it's easy for some in the travel community to become a bit jaded, especially after an attraction or destination gains "mainstream" popularity.  It makes sense we always want bigger, better, more adventurous experiences.  I know I'm somewhat new to the travel game, but I hope I'm never blase about a view like this.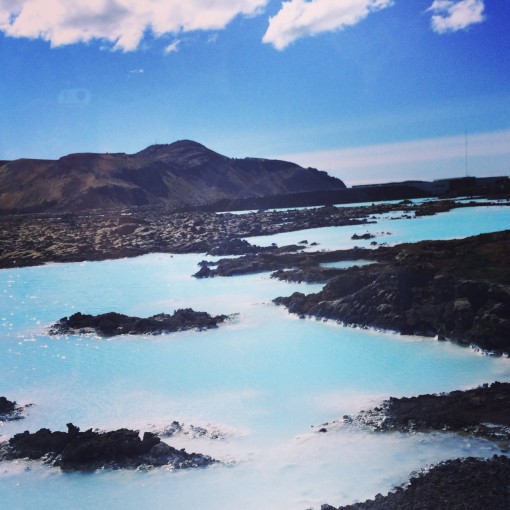 So now that that disclaimer is out of the way let's talk about it;
Is it crowded?  Sometimes.  You're not the only one with Pinterest.  It was moderately crowded when I went, but not too bad.  Of course I've lived through a few Christmas seasons at Disney World, so I may be a bit desensitized.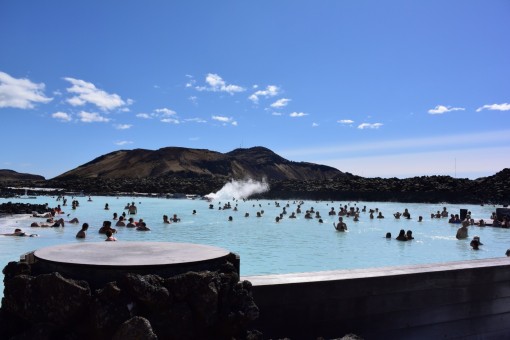 Is it touristy?  Of course.  Iceland has been gaining traction as a tourist destination in recent years and this place is pretty famous.  Located between the Keflavik Airport and the capital of Reykjavik makes it the perfect stop on the way in or out of Iceland, as well as a reasonable day trip from Reykjavik.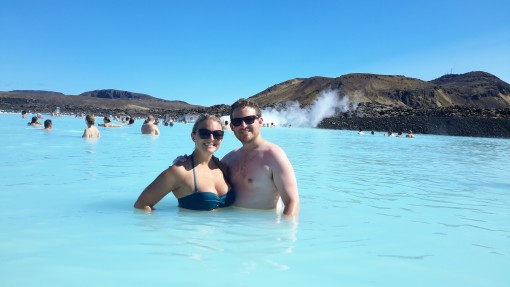 Is it expensive? Sure is.  So it the rest of Iceland.  If you're planning on staying in Iceland you should probably make your peace with $30 hamburgers and 45 Euro admission to one of the 25 Wonders of the World.
It's also a once in a lifetime experience for most people.  No matter how many times you've passed a photo on instagram, nothing compares to seeing it in real life.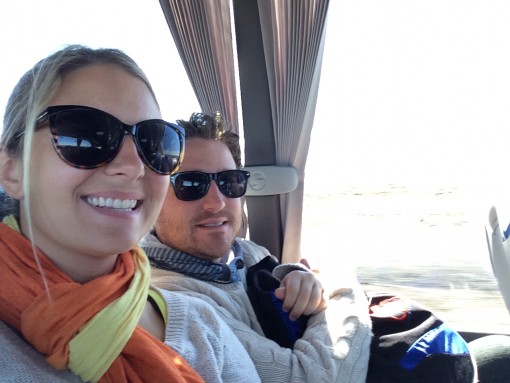 I arrived at Blue Lagoon via a rather expensive bus from Reykjavik.  If I had it to do over again I would certainly recommend renting a car to see the country at your own pace and be free from a bus schedule.  Despite the cost, the bus was comfortable and the view incredible!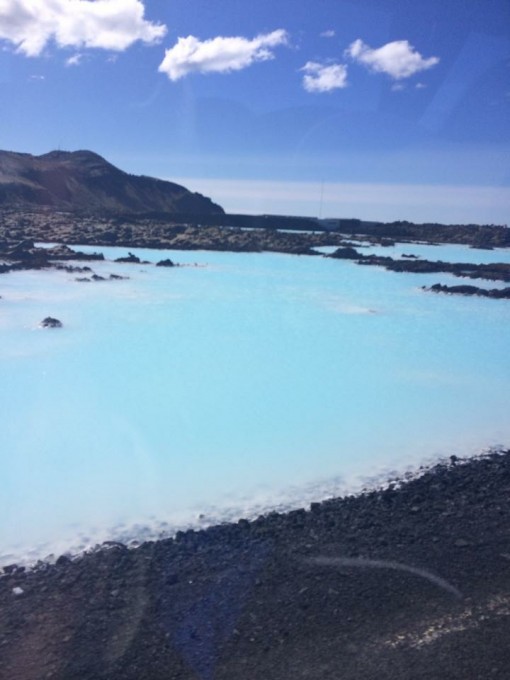 Many travelers stop at the Blue Lagoon on their way to or from the airport, so there is a locker facility to store items while enjoying your day in the lagoon.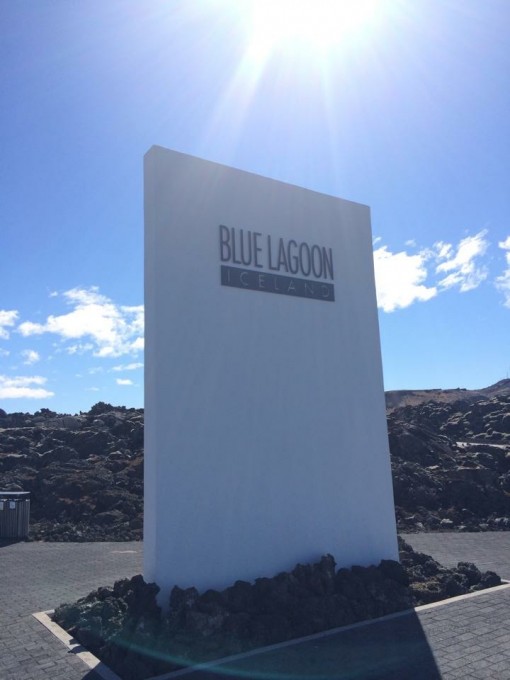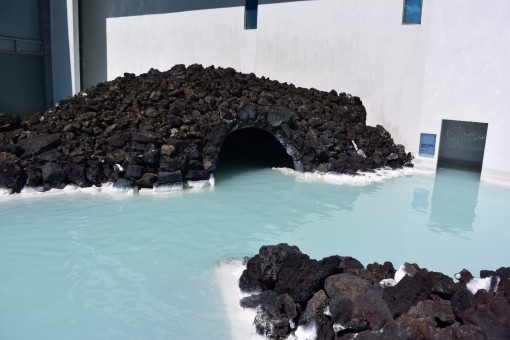 It is highly recommended to book your entrance before traveling to Blue Lagoon as they can get very crowded.  You can do so easily on their website.  You definitely don't want to pay for an expensive bus ride only to find out you can't take a dip.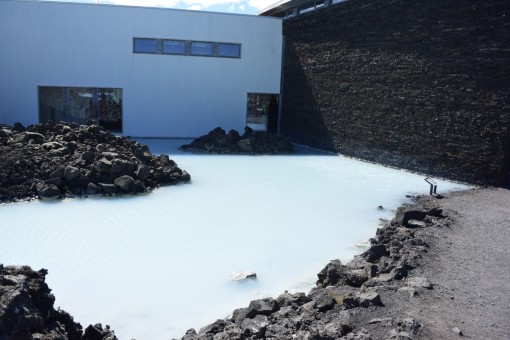 Due to the bus schedule, we arrived a bit before our scheduled appointment and had time to check out the cafe.  The Blue Lagoon has a few dining options.  The Lava Restaurant is a gorgeous, but unsurprisingly expensive, full service restaurant.  The Blue Cafe is a more reasonably priced 'grab and go', and the Lagoon Bar is a swim up bar inside the lagoon.  I partook of the latter two.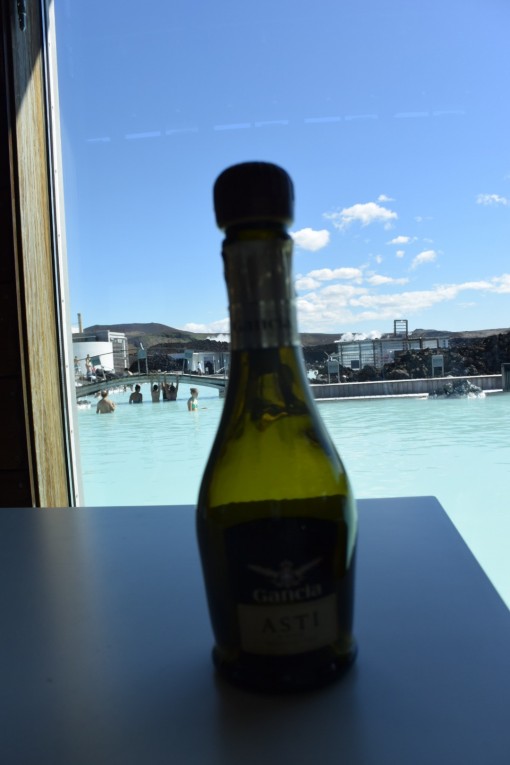 Once our time had come, the registration process was a breeze.  Simply confirm your reservation and you are given instructions on how to best enjoy your time in the lagoon.  You are also given a handy wristband that corresponds to a locker and has charging privileges for the swim up bar!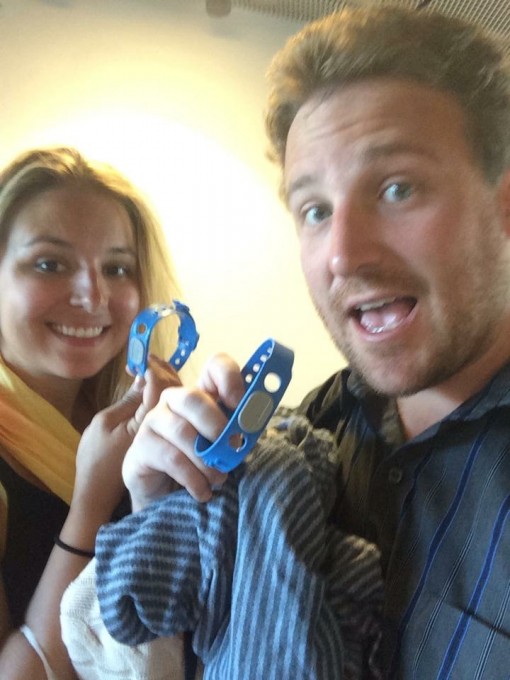 There men's and women's locker rooms where you can get comfortable in your swimwear and leave things like jewellery (it could tarnish in the mineral heavy water) and electronics safely.  This is also where you are asked to shower before entering the lagoon waters and given access to some heavy duty conditioner.  USE IT!  I left the conditioner in my hair the entire time I was in the water, and it still came out a fried mess.  Those minerals are no joke!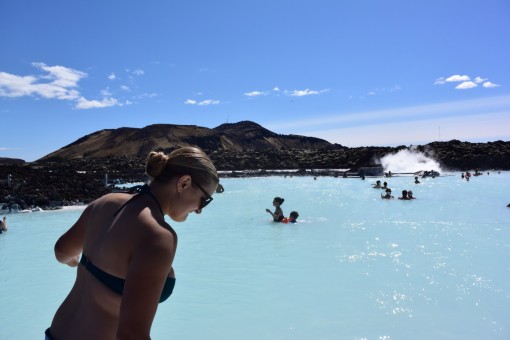 Now, it's finally time to enjoy the water!  The geothermal activity keeps the water between 98-104 degrees fahrenheit year round.  That is a welcome break from the usually frosty air in Iceland.  I was at the Blue Lagoon on what I was told was the warmest day of the year, and I still had to show up dressed like this;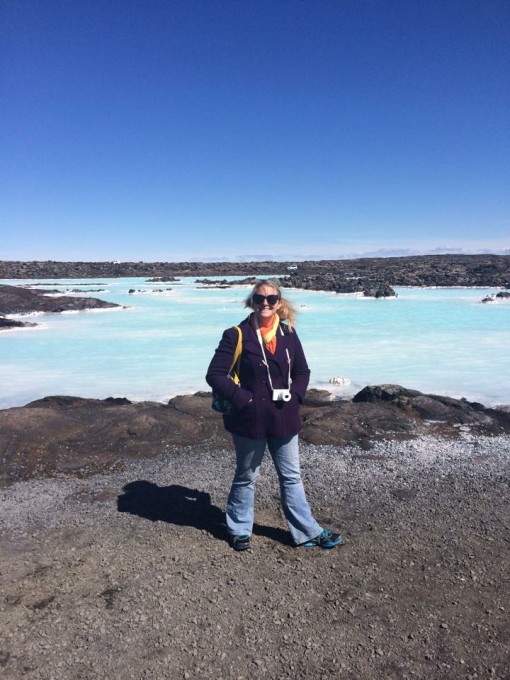 Tip: Bring a waterproof camera!  It's way less nerve-wracking than trying not to slip and drop your phone in the water.  Believe me, you'll want hundreds of photos!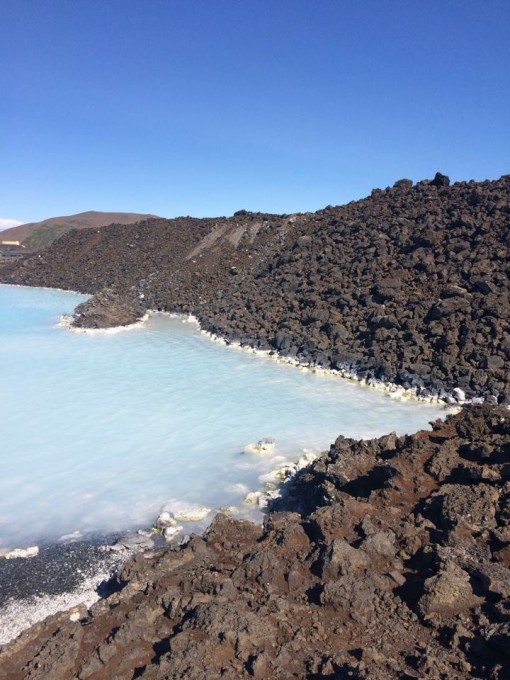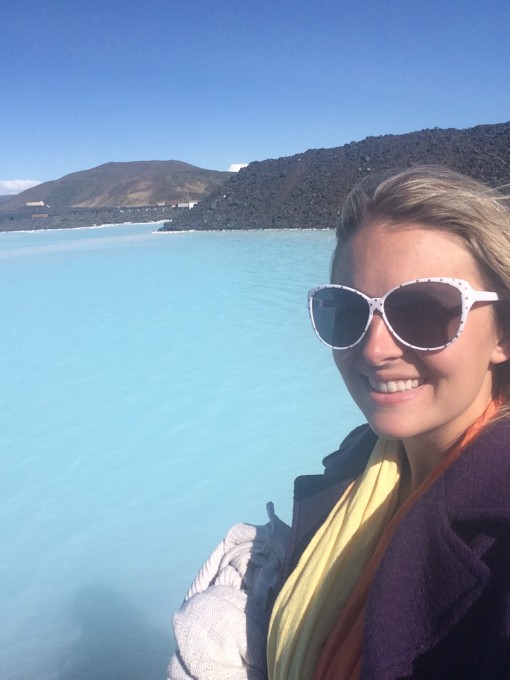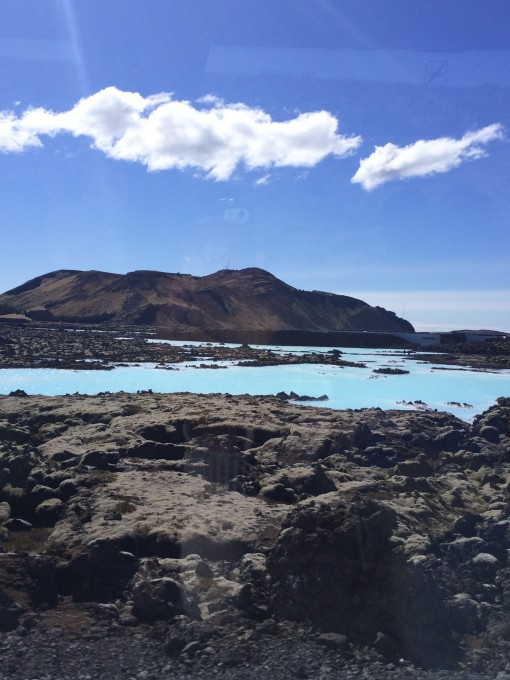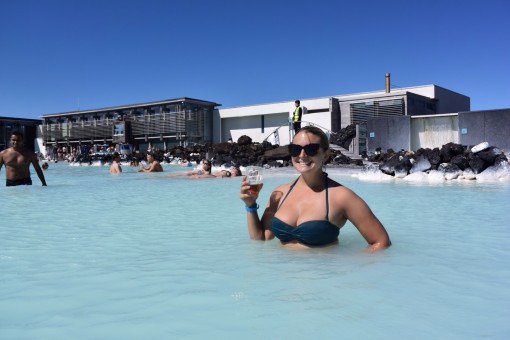 Allow an entire day to really experience the Blue Lagoon.  There is plenty to do.  I mostly just soaked in the warmth and enjoyed a few Gulf beers from the swim up bar, but you can also arrange spa treatments for an extra charge.  If that's not in your budget, the soothing mud of the lagoon can be used as a skin mask free of charge, or taken home with you for a price!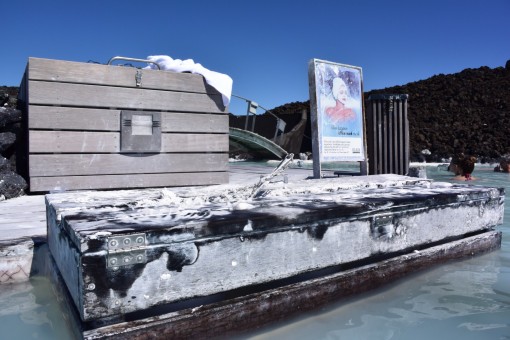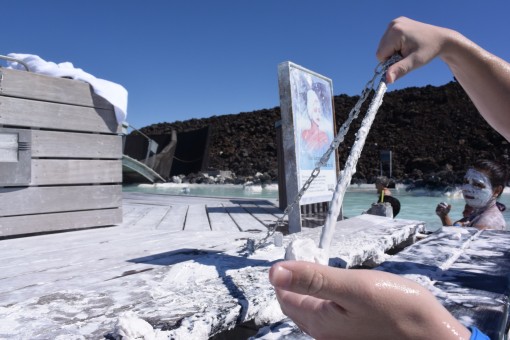 Once you start pruning and are ready to say goodbye to the Blue Lagoon, like any tourist attraction worth its salt, you're routed through a gift shop.  Here you can purchase the mud mask to take home with you, as well as other spa products that use water from the lagoon.  You can also shop for your generic Iceland souvenirs and some really gorgeous expensive scarves!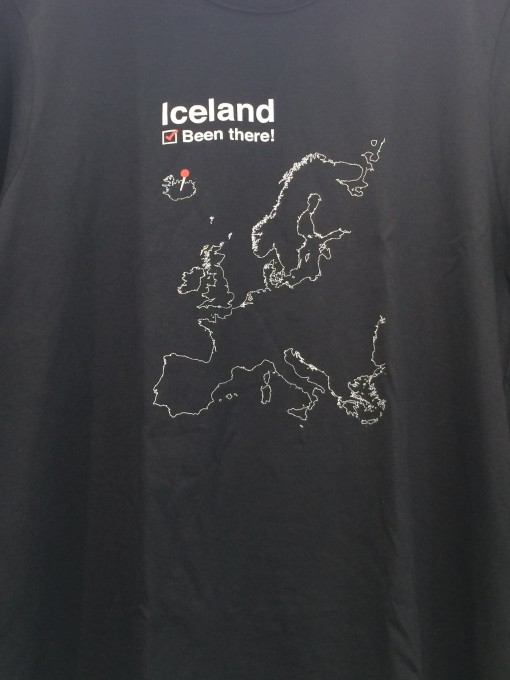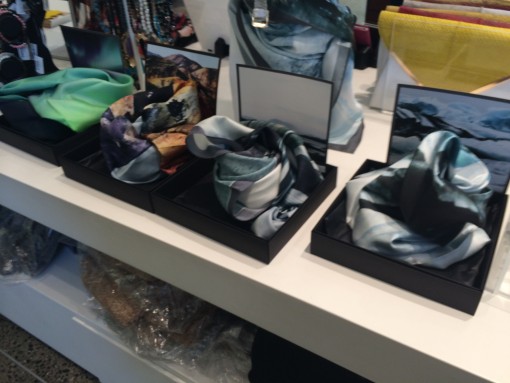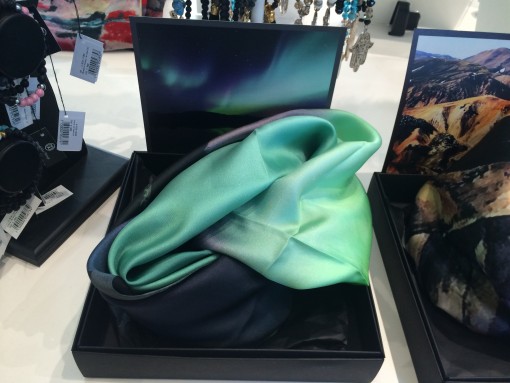 If you ask me, the Blue Lagoon is well worth any expense.  It's a one of a kind natural treasure you won't find anywhere else.  You're sure to leave with stunning photos and lifelong memories.  Best of all after a time in the warm waters of the Blue Lagoon, you'll cooked enough to be able to spend a small amount of time outside in Iceland without a winter coat!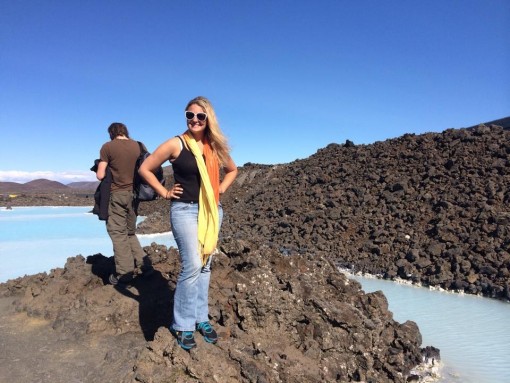 I was hosted as a guest of the Blue Lagoon, but as always, all opinions expressed are 100% my own.