The classic image of Christmas is one filled with white snow, a roaring fire, and bitter bitter cold. However, the scenario is entirely different in the land down under. Celebrating Christmas in Australia will likely involve a beach, sand, barbecue, sun, and all the things usually associated with summer. Christmas in summer?  That's the reality for the Southern Hemisphere! So for those who are looking for a new way to celebrate this occasion, Australia is the perfect destination. Here are some activities that you could do to celebrate Christmas in the land down under.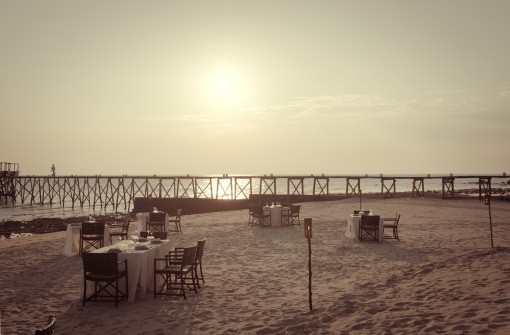 (photo by Photeka, under creative commons license)
A Romantic Christmas Eve Dinner on the Beach – Those of us in Europe or the USA, are used to having a "white Christmas", and during these times visiting the beach is a pretty terrible idea. However, when you are in Sydney, Canberra or other parts of Australia, you can plan on beautiful beach weather!. Wouldn't it be great to spend the Christmas Eve with your significant other, having a romantic dinner with a view of the ocean?
~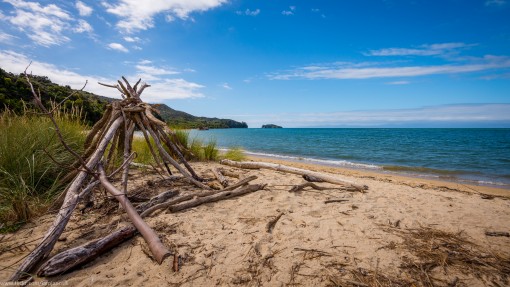 (photo by Steve Janosik, under creative commons license)
Enjoy a bonfire with friends and loved ones – This is not a big adjustment, many of us are used to sitting in front of a roaring fire, sipping hot cocoa with marshmallows.  In Australia, you can sit in front of a roaring fire, on the beach, and roast marshmallows.  That seems like an upgrade. Since the weather is hot, spending time outdoors is the best way to celebrate the holiday. You can invite friends and loved ones to go camping and spend the night gathered around a bonfire while eating, drinking, dancing, and just relaxing.
~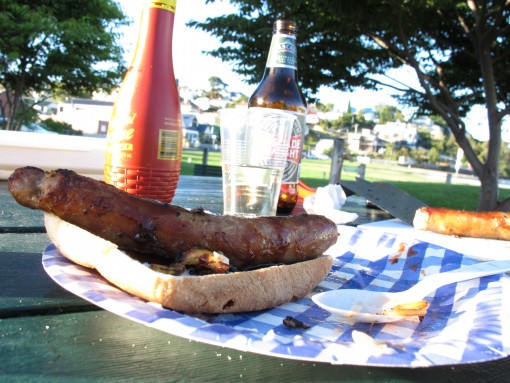 (photo by markheseltine, under Creative Commons License)
Have a barbecue picnic with the family – you will not be eating much turkey or ham in the outback, instead you will feast on barbecue and grilled seafood! Go out in the park and have a fun barbecue day with your family.
~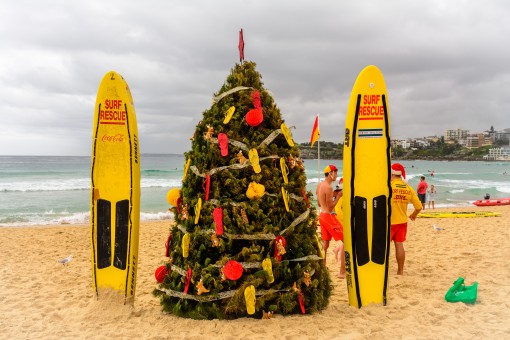 (photo by  Matthew Fuentes, under Creative Commons License)
Surf and turf – You can actually surf during Christmas in Australia. Take this time to learn how to surf, and possibly meet a hot Australian surfer 😉 . After a tiring but fun day at the beach, you can eat all the grilled fish, shrimp, squid and other seafood that you can handle.
~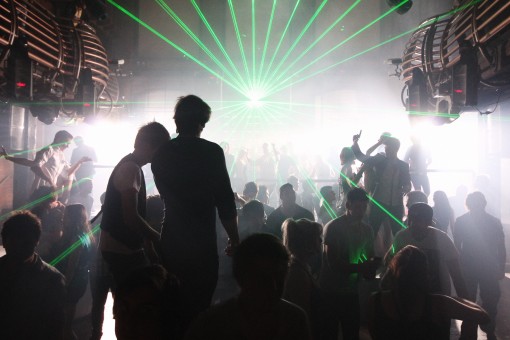 (photo by dave.see, under Creative Commons License)
Have a fun night out – What's the best way to cool off during the hot weather? Drink a super cold beer mate! Enjoy a night out in fancy clubs or cozy pubs drinking beer or wine. You will definitely feel the joy of spending a holiday abroad.
~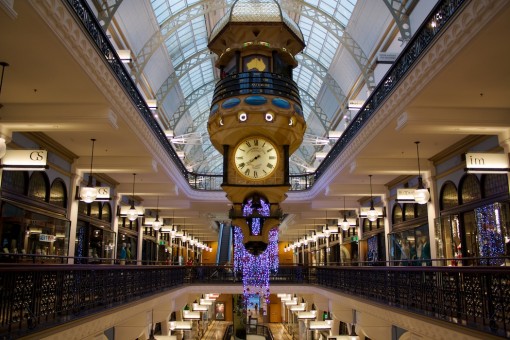 (photo by Dan Terzian, under Creative Commons License)
Go to the mall – it may not be a white Christmas in Australia, but there are still lots of Christmas decorations especially in the malls where you can see giant Christmas trees and other decorations. You can spend time in the mall and buy presents for your loved ones.  Trust me, you're dad would much rather receive a boomerang than another tie!
~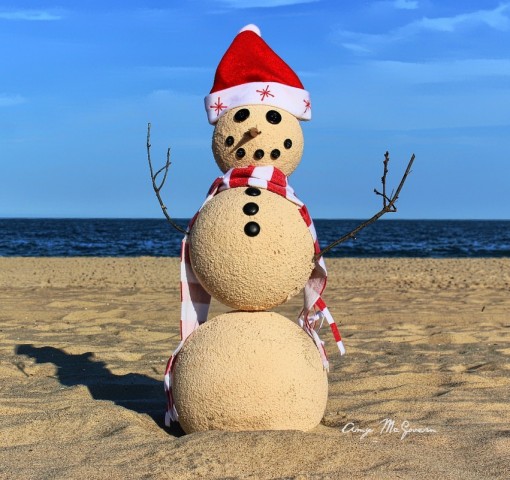 (photo by  Forsaken Fotos, under Creative Commons License)
Spending a holiday in Australia can be so much fun and interesting. So what are you waiting for? Book a flight now, contact a car hire at Hobart airport or Sydney airport and reserve a nice and cozy place to stay. The entire family is sure to love this idea! If you decided to spend Christmas there, you'll be in for another holiday treat via Boxing Day, which Aussies celebrate the day after Christmas.
Disclosure: This post contains sponsored links, but of course is still representative of my own opinion.  As an added bonus, here's a picture of 17 year old me holding a koala!