I decided not to do a "year in review" this year since my last post was so self indulgent.  Instead I'm gifting you with a glimpse into one of my favorite things I did in 2017, and maybe save you a Euro in the process.  Just kidding, when you have the opportunity to spend 1 Euro on the (adjective)iest anything, you do it!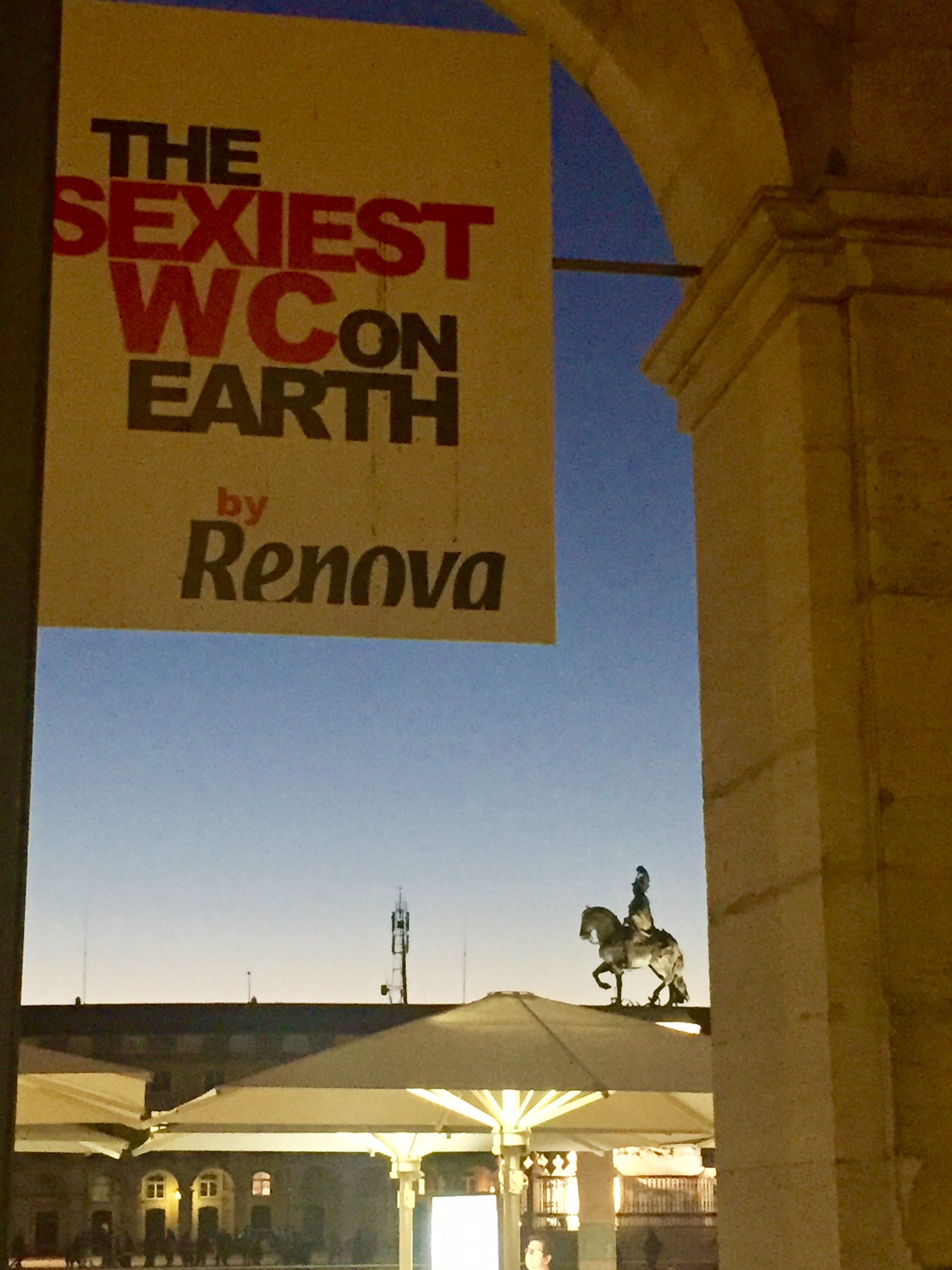 There are plenty of reasons to visit Lisbon; good food, gorgeous views, finally getting to take your sweater off after 2 weeks in snowy Romania (and then put it back on the second the sun goes down because Lisbon gets surprisingly cold at night)… but for some reason this bathroom is somewhat of a hidden gem, at least I'd never heard of it.  I ended up in Lisbon unexpectedly for only 24 hours after a frustrating airline mix up, so it was hardly enough time to experience the city.  I know I'm a sucker for a wacky tourist trap but from my limited experience, I can say that The Sexiest WC on Earth is probably the top attraction in town (shortly followed by happy hour caipirinhas, roof top bars, and the sweater I got for 3 Euros at H&M).
The Sexiest WC on Earth is a lofty claim and a brilliant marketing ploy (it sucked me right in).  So who are these Renova characters behind it all?  I have to admit that even after visiting this sexiest of bathrooms, I had to look up Renova just right now.  Most of the hits are for a topical prescription medications for wrinkles or acne or something which is concerning, but digging a bit deeper I found out they are a Portuguese company making unquestionably sexy toilet paper.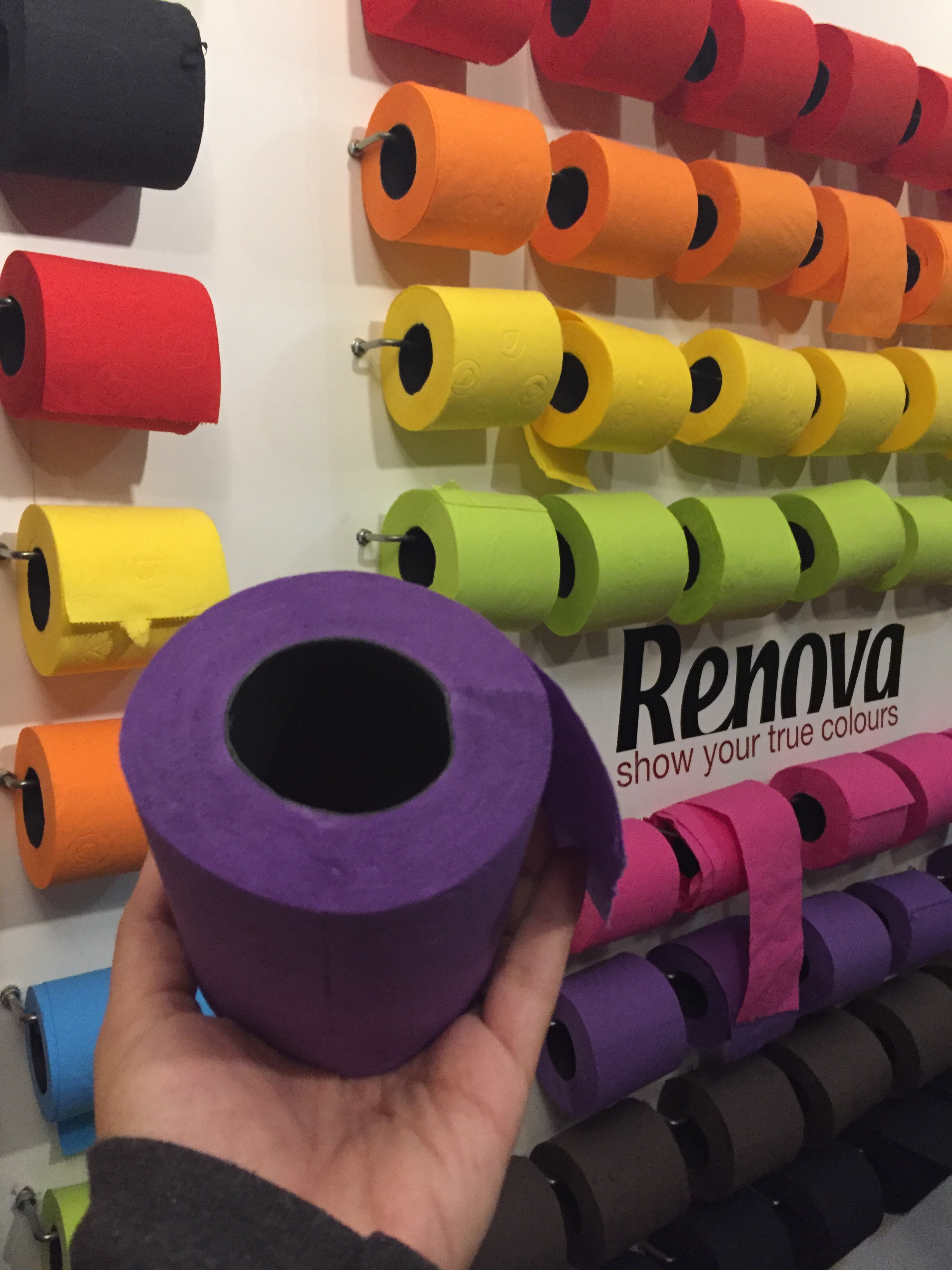 After your fairy bathroom-mother collects you (and your money) from the entrance, you are lead to a wall of sexy colored toilet papers. I'm a sucker for purple.  After picking your favorite color, it's time for the main attraction.  The stalls are roomy, wood paneled, and most importantly and sexy, clean! (A pleasant rarity in a pay toilet).
To end your thoroughly sexy bathroom experience, at the exit of The Sexiest WC on Earth you'll find a large yellow sink surrounded by scantily clad athletes and contortionist.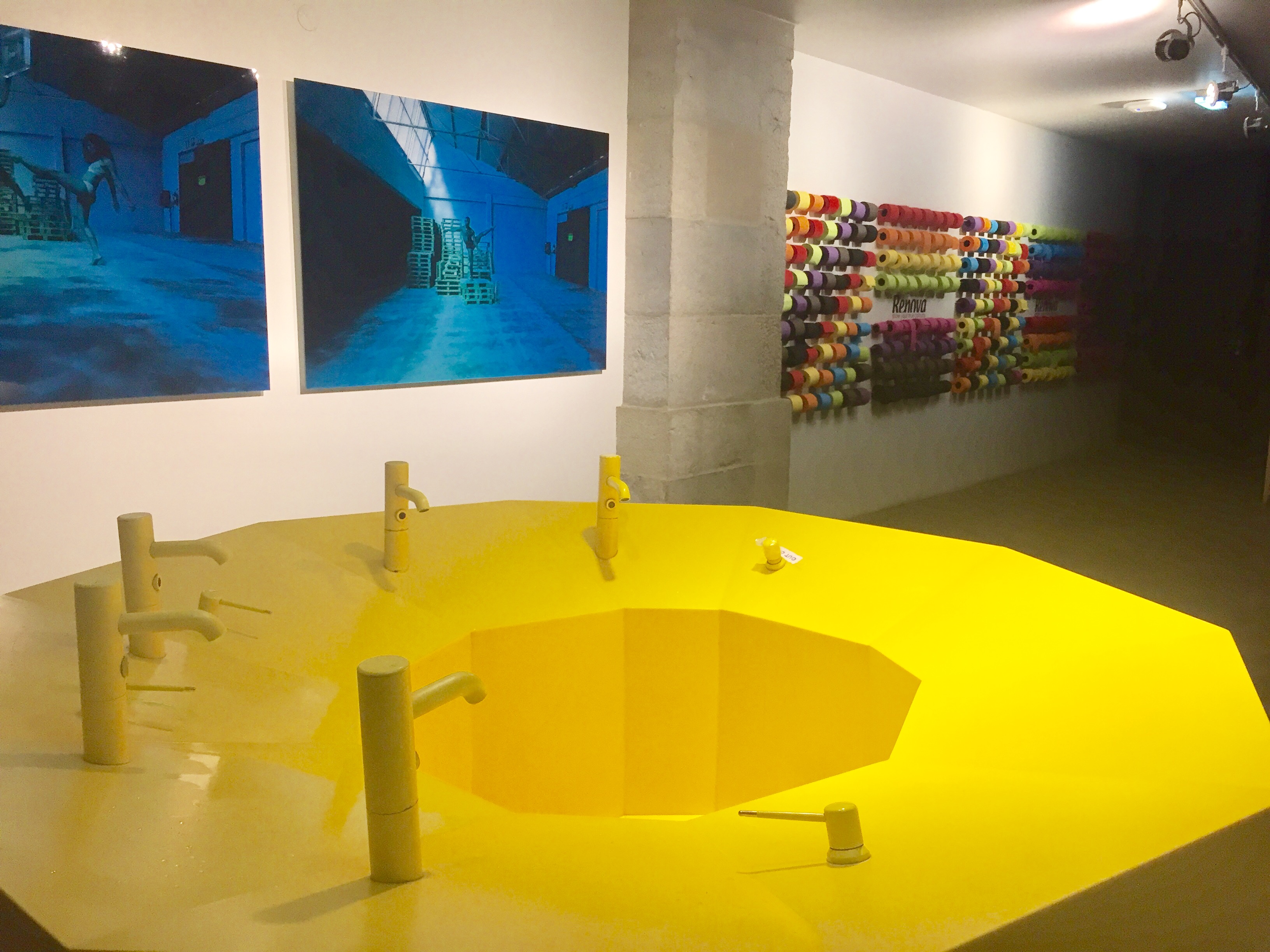 If there is a sexier bathroom out there somewhere, I haven't seen it and 1 Euro is a small price to pay for a clean bathroom in the city center.  I now I've paid more for grosser.  I don't know if I'd plan a trip around it (but I might), however if you find yourself in Lisbon, The Sexiest WC in the World is definitely worth a visit.