A visit half an hour west of Denver to Golden, Colorado made me so happy I opted for a rental car, even if my mountain driving skills are not the best.
I originally ventured to Golden to visit the Buffalo Bill Museum and Grave on Lookout Mountain.  I'll admit that my knowledge of Buffalo Bill Cody was minimal at best, but it seemed like a "western-y" thing to do, and I did have that rental car!
The drive from Denver to the Buffalo Bill Museum and Grave was worth the trip.  I even had to stop a few times on the way for pictures of the stunning scenery.
~Lookout Mountain~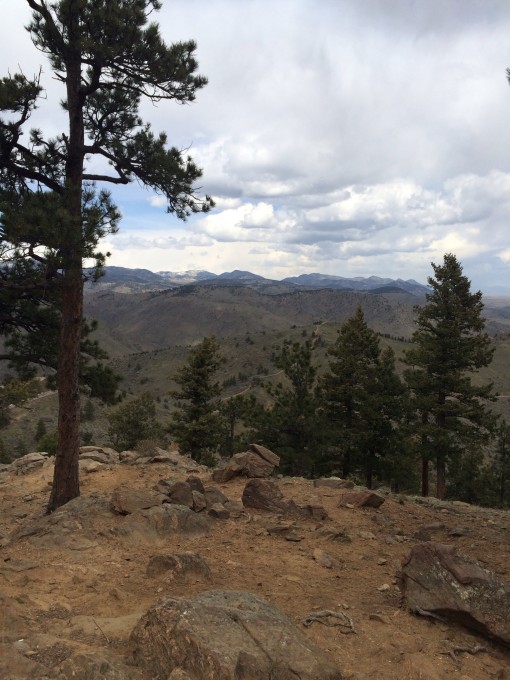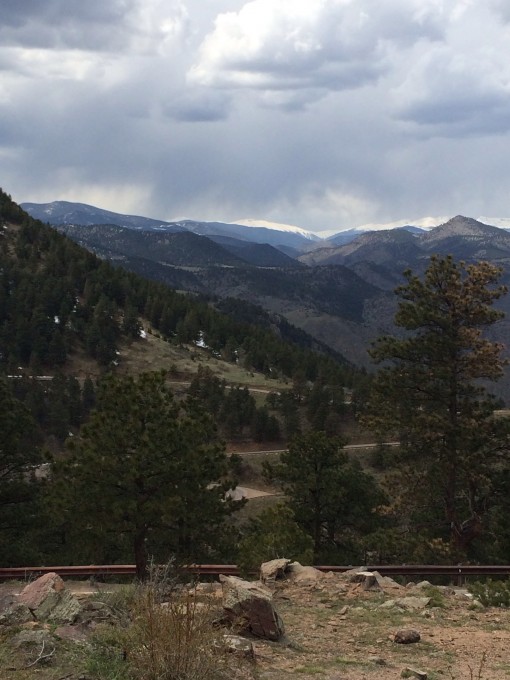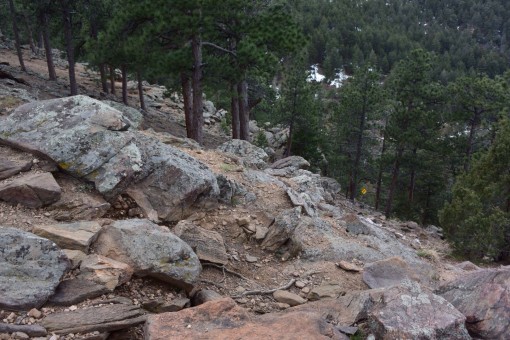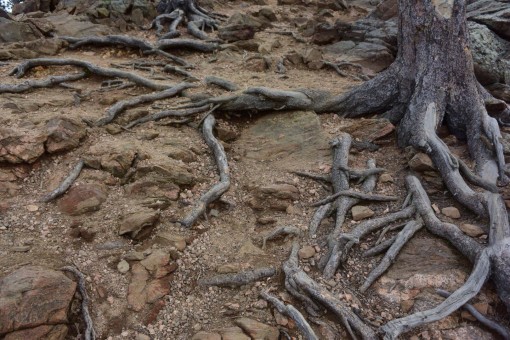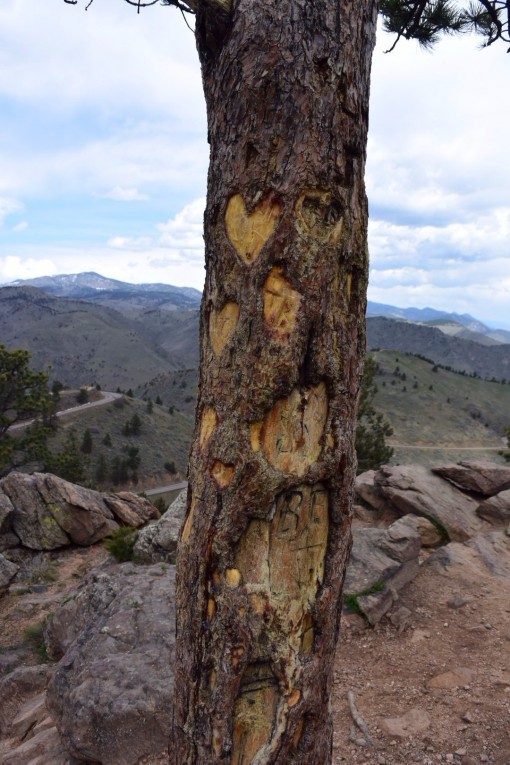 I also learned a little about mountains, like how there can be snow even if it's kinda warmish.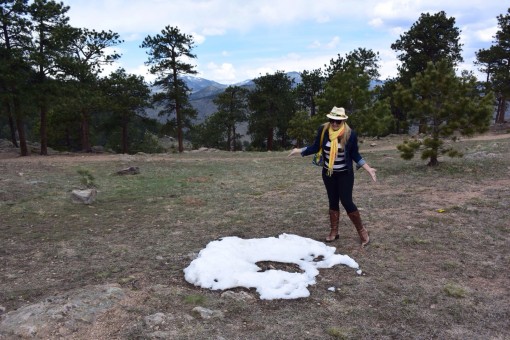 How does that even happen?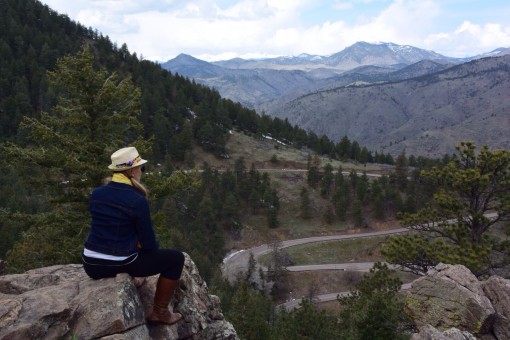 After pondering that age old question for a while, I had to make it to the Buffalo Bill Museum before closing time.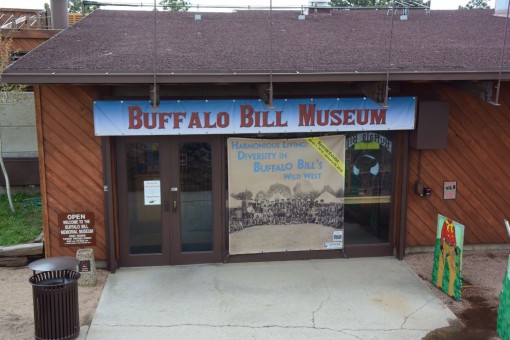 The museum is small and quirky, the best kind of museum!  After seeing the facade, I was expecting a room full of giant plastic buffalo and cardboard standee photo-ops… which would be great, but I actually found a well curated and informative museum, which is sometimes better.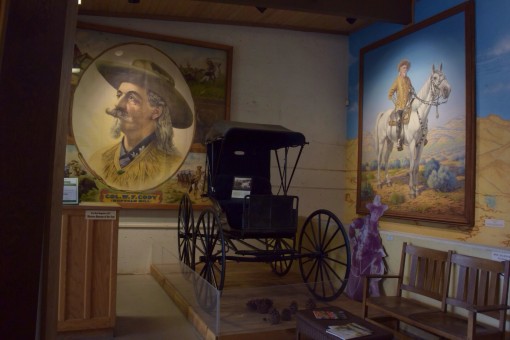 The museum did it's job, and I left knowing a lot more about Buffalo Bill than I did walking in.  Turns out he's a way more fascinating character than I gave him credit for.  Here are some fun facts I learned about Buffalo Bill at the museum.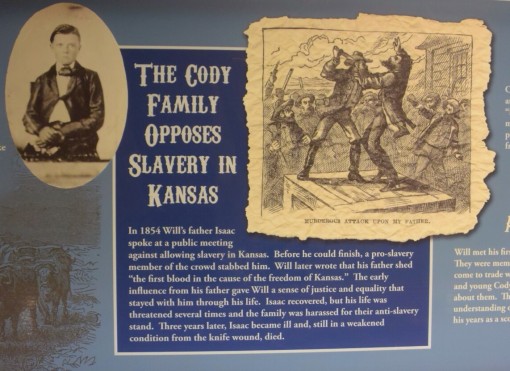 Buffalo Bill grew up in a progressive pro-equality family.  His father was actually stabbed for speaking out against slavery in 1854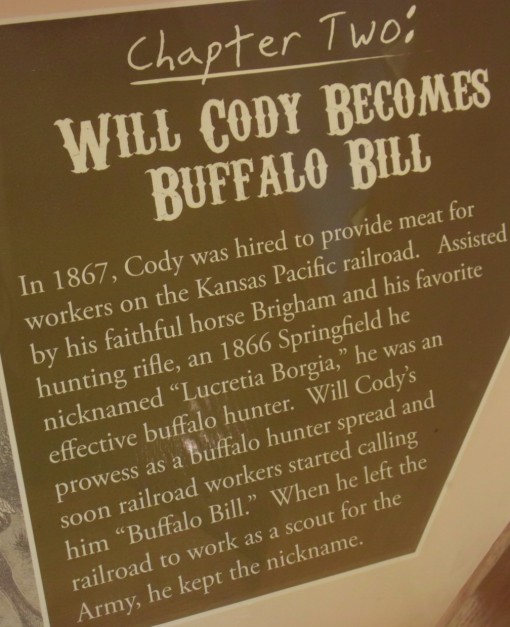 By the time Buffalo Bill turned 20, he had earned his nickname as a Buffalo hunter for the Kansas Pacific Railroad, joined the pony express, fought for the Union army in the Civil War, and worked as a scout for the US Army during the Indian Wars.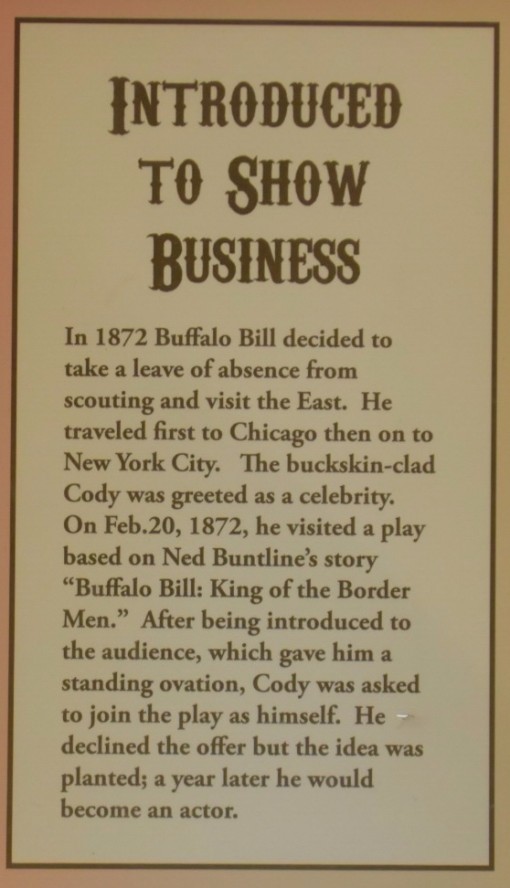 Having experienced the American "Wild West" first hand, and seeing that it was rapidly disappearing, Buffalo Bill started his Wild West shows to help keep the culture alive.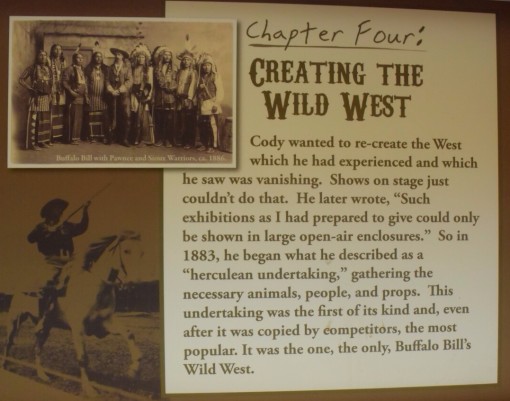 Buffalo Bill's Wild West show employed expert horsemen, sharp shooters (including Annie Oakley), and Native Americans.
Buffalo Bill transitioned from a scout during the Indian Wars, to a major advocate for Native American rights and cultural preservation.
Buffalo Bill was also an early advocate for women's rights and hired Annie Oakley, even though it was a rather unpopular choice amongst the male members of the cast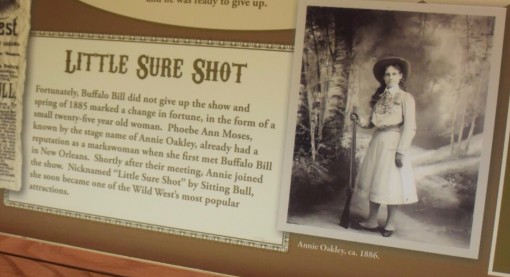 Buffalo Bill made quite a name for himself here in the states, attracting the attention of several celebrities of the day, including Mark Twain, who had the brilliant idea to take the show abroad!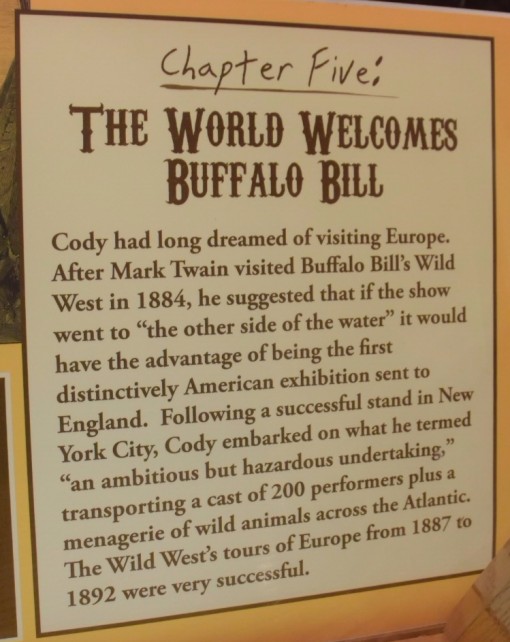 Of course, things went well across the pond and Buffalo Bill was the toast of the town, meeting with most of London's elite and even encouraging the first time the British Monarchy ever acknowledged the American Flag.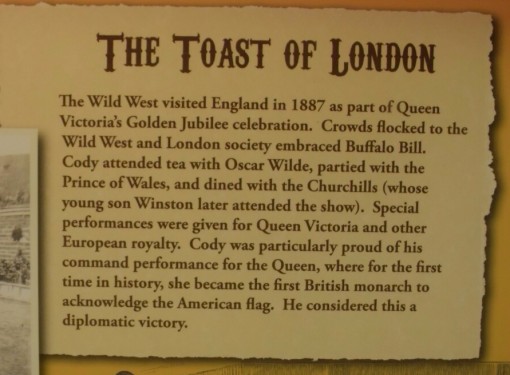 Buffalo Bill was touring his show and away from home quite a bit.  This put a lot of strain on his marriage and he eventually divorced his wife.  Later on, his children parent trapped them into getting back together.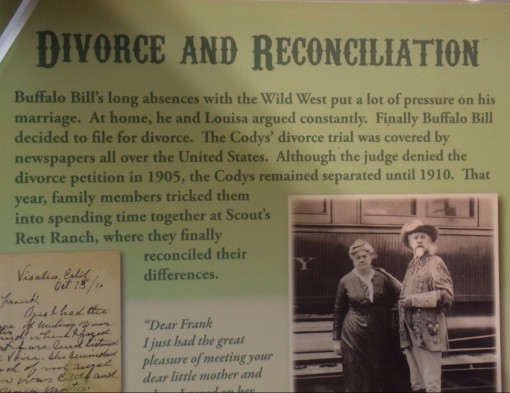 Buffalo Bill was baptized when he found out he was dying because he wanted to die a Catholic.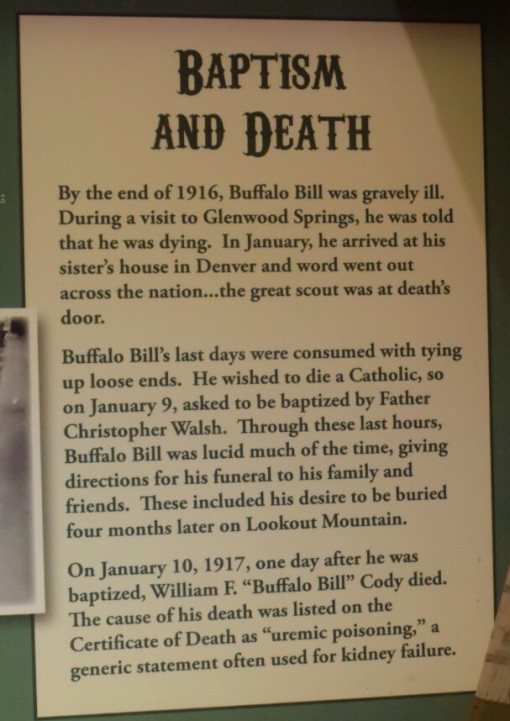 After Buffalo Bill's death in Denver, his wife, Louisa, insisted that his last wishes were to be buried on Lookout Mountain.  The citizens of Cody, Wyoming (his namesake), thought that he should be buried in their town and that his wife was being paid off by the city for what would bring in lots of tourism money.  Most people seem to be in agreement that those were in fact his wishes, but this quote seems rather forced… just sayin'.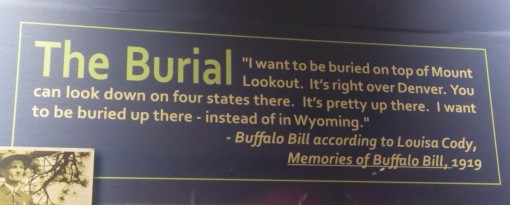 Of course the museum is full of actual artifacts as well.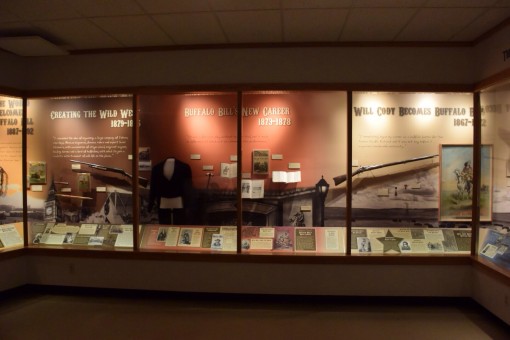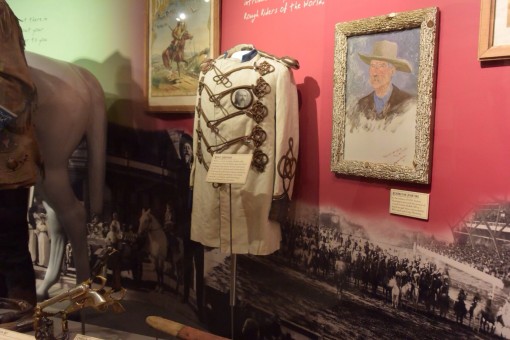 The most impressive thing in the whole museum though is the hand written invitation to tea with Oscar Wilde.  That's the stuff dreams are made of!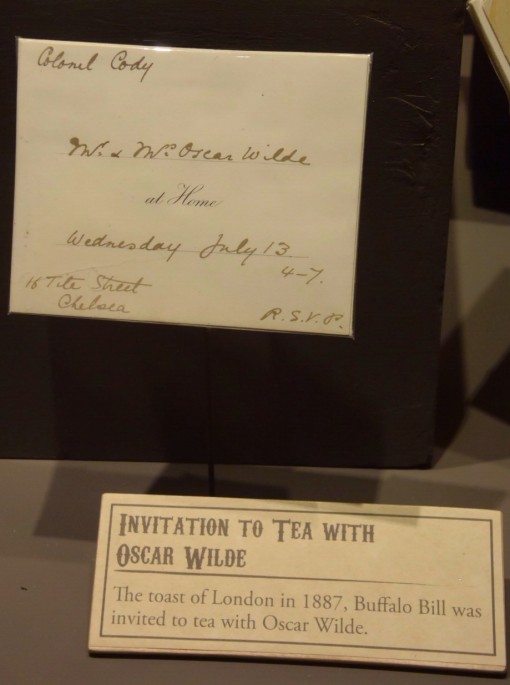 The second most impressive thing at the museum was a tie between this awesome lamp and a weird cast of Buffalo Bill's hand "shortly before his death".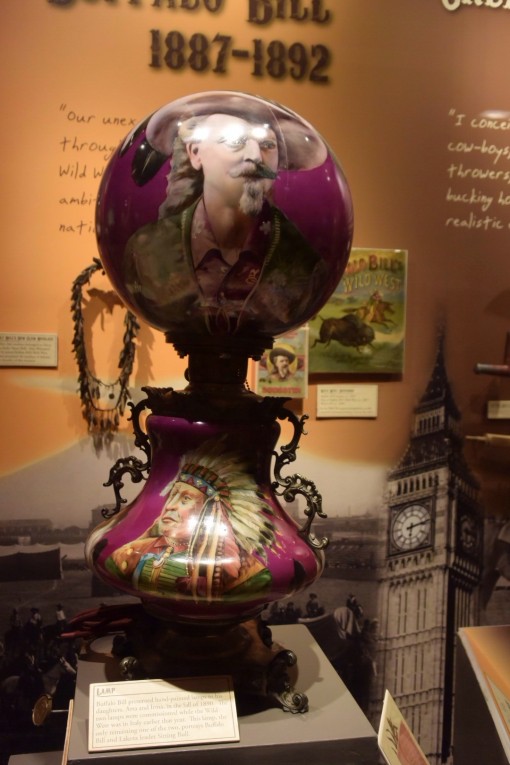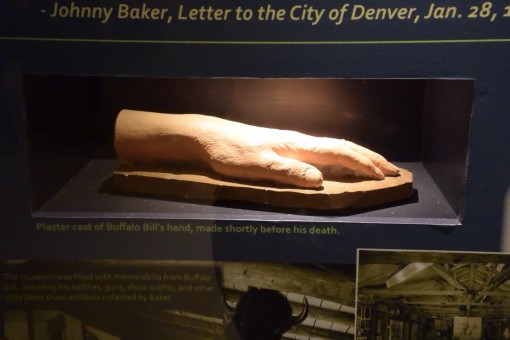 And obviously they had to have a few cheesy photo ops,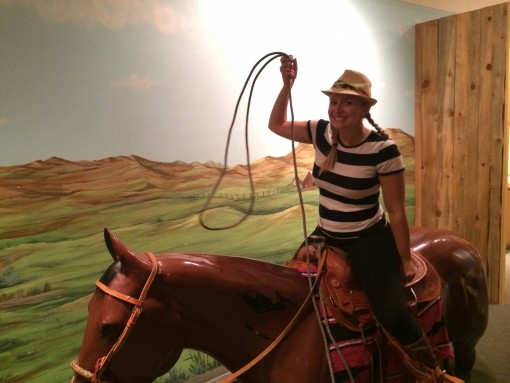 and a few things they didn't want to turn into cheesy photo ops.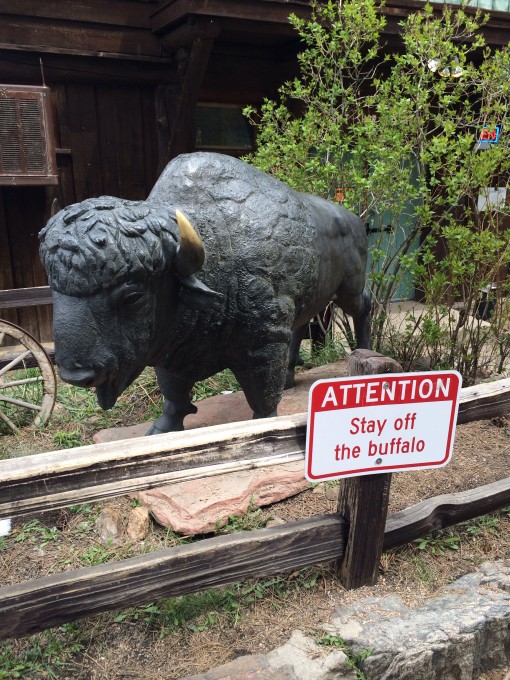 After a journey through the Buffalo Bill Museum, guests are invited to express their impressions, which seem to mostly be about buffalo.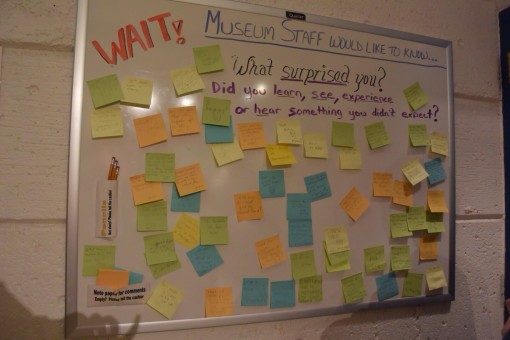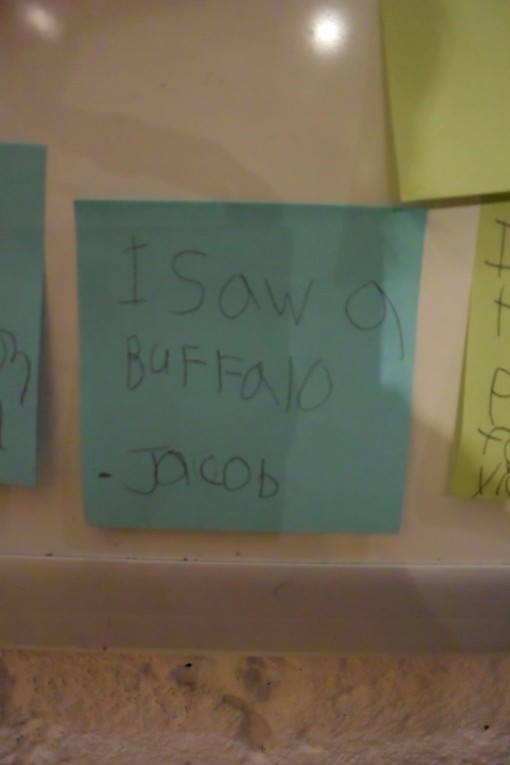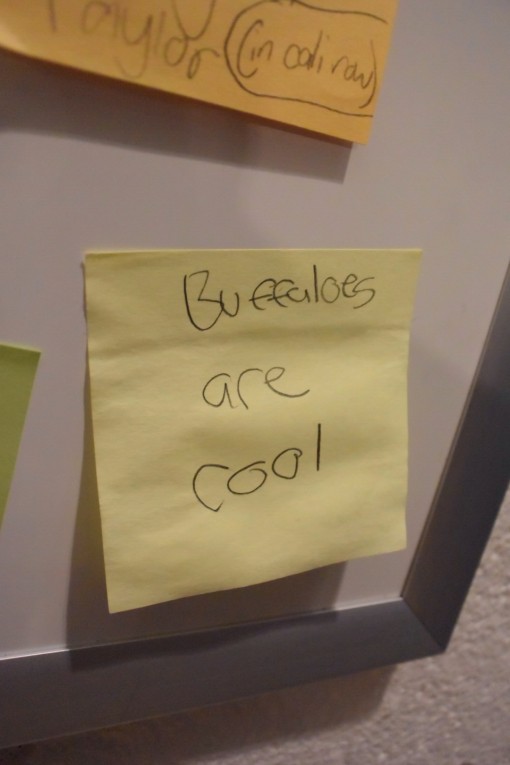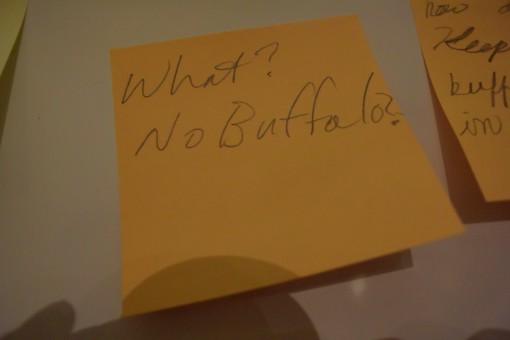 ~The Grave~
Whether Buffalo Bill actually said it or not, he wasn't wrong about his final view.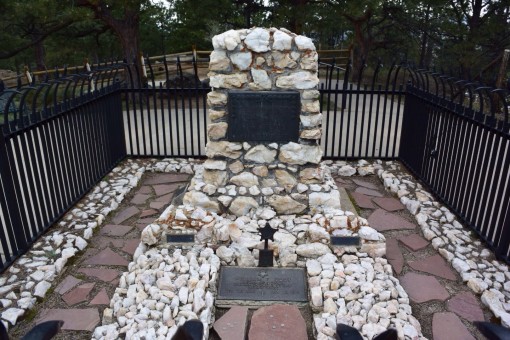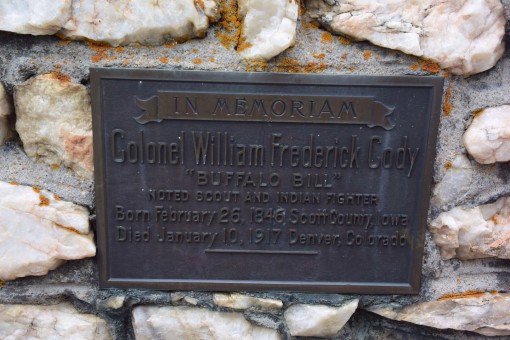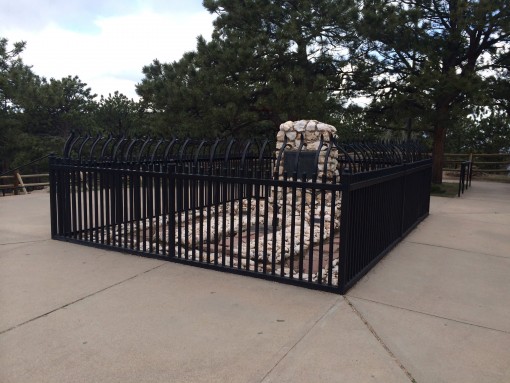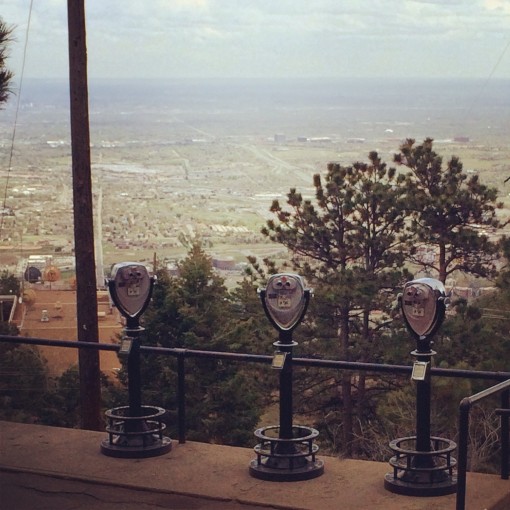 ~The City of Golden~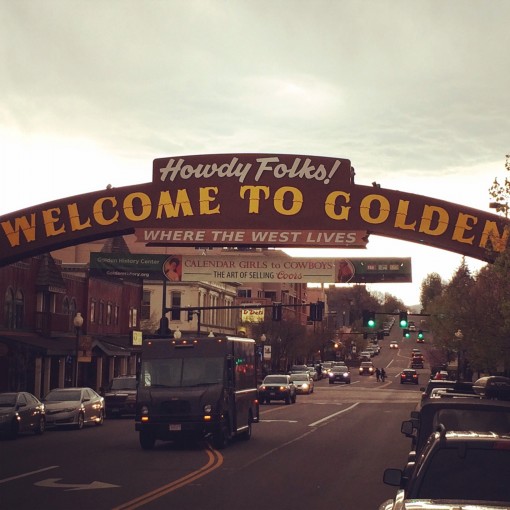 The town of Golden, CO is adorable.  They had me at "howdy folks!"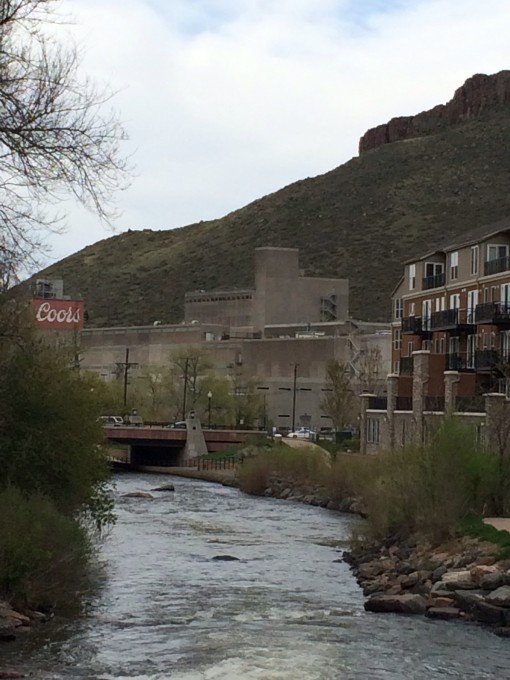 Golden is probably best known as the home of the Coors Brewery, but since I had BruFrou tickets and Coors moderately terrible I decided to skip it.  How is a place with so many great beers also home to Coors?  Just a thought.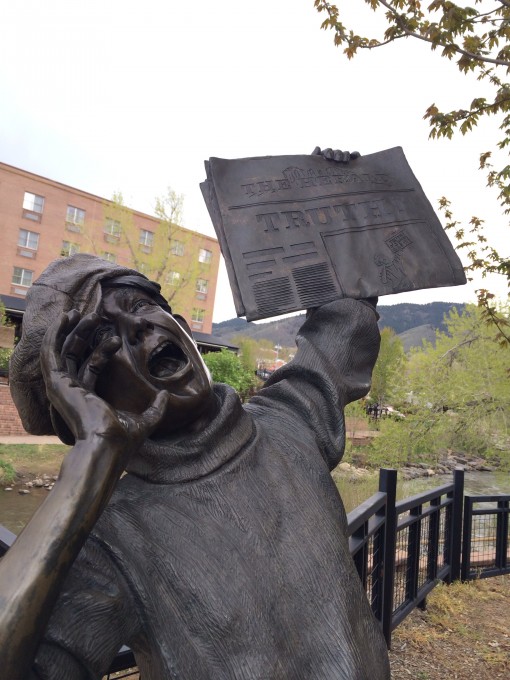 Golden, CO was not without drink options however, they did have this bar that spoke my language.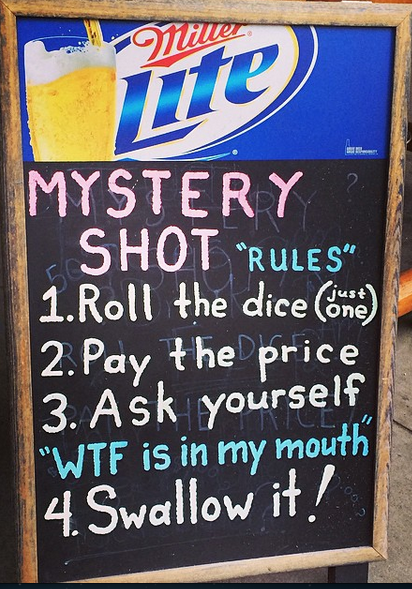 I also visited Golden City Brewery, which had some great non-Coors offerings.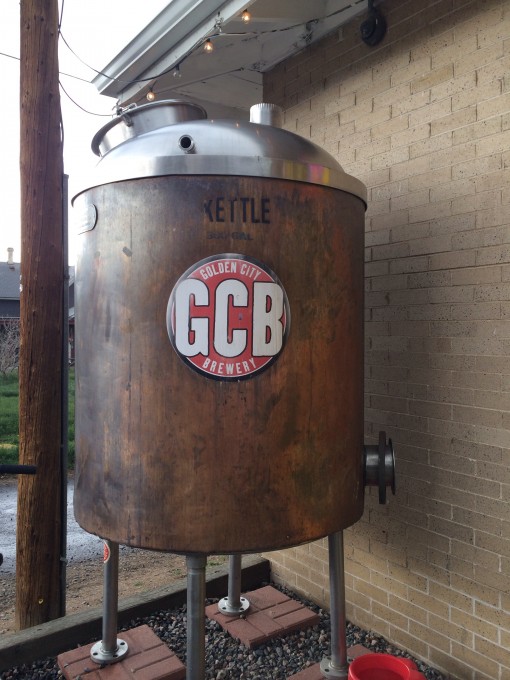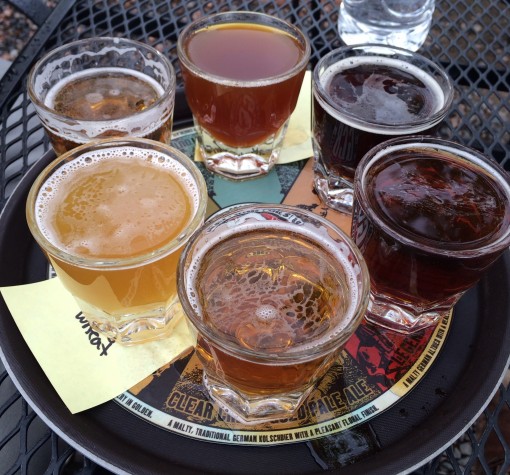 They also offered a Molly Brown Ale, which is the basis by which I judge all Denver area breweries.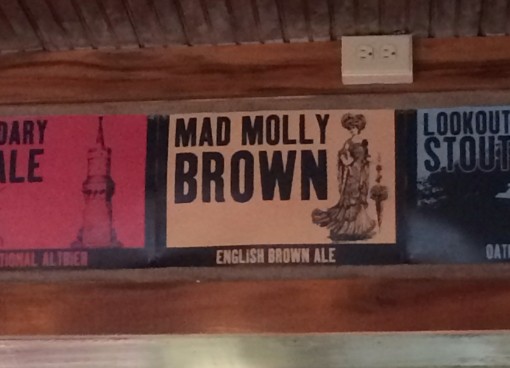 Dinner in Golden, CO was one of my favorites from the entire trip.  I found the Sherpa House Restaurant and Cultural Center.  The interior of the Sherpa House is decorated like a traditional Sherpa house in the Solu-Khumbu region of Nepal and they serve amazing Himalayan food (my first time trying it!).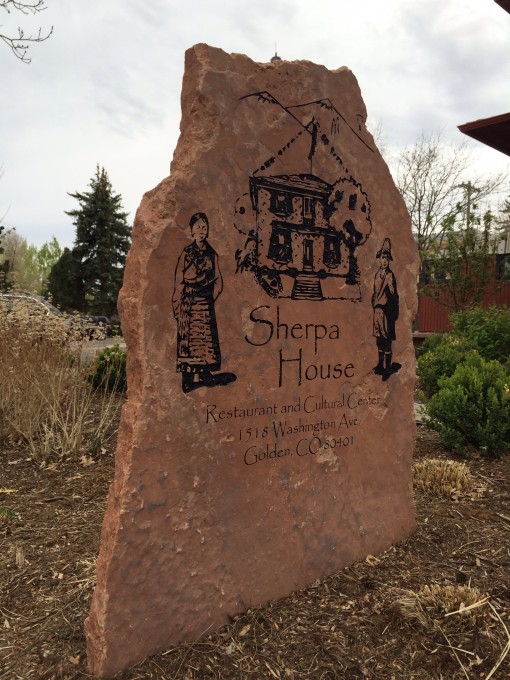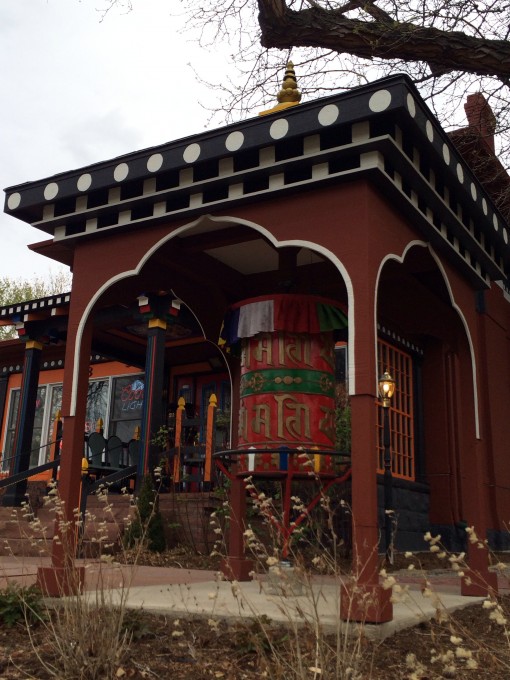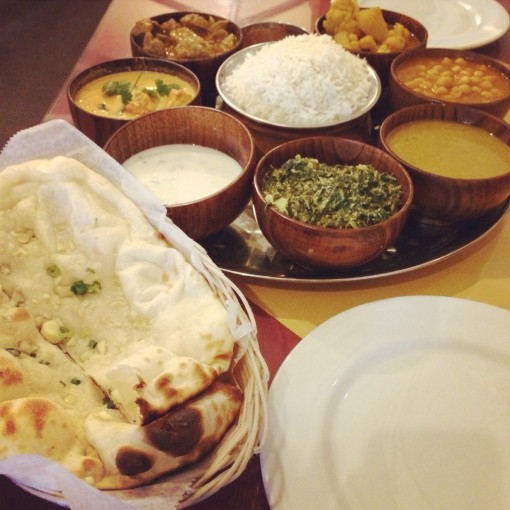 While Denver proper is amazing, I definitely recommend renting a car and getting out of the city.  Golden is amazing, as was the Buffalo Bill Museum and Grave, and it's hard to resist getting up in those mountains!