Unfortunately, being tied town with several jobs means that most of the time I can't go too far from home (at least for now).  The bright side of this is that I live in Florida and there are plenty of weird and wonderful locations only a day trip away.  Weeki Wachee Springs State Park is one of my favorites.
A bizarre mix of nature preserve and mid-century tourist trap that seems largely unchanged since it's opening in 1947.  It is a state park and a natural spring, with all that entails, picnics, canoeing, swimming and even a river boat ride to look at all manor of swamp creature. Of course the most notable part of Weeki Wachee Springs is the Mermaids.  That's right, live mermaid shows!
For $13 ($8 for children) you can get into the Weeki Wachee Springs State Park and wonder the grounds with the peacocks.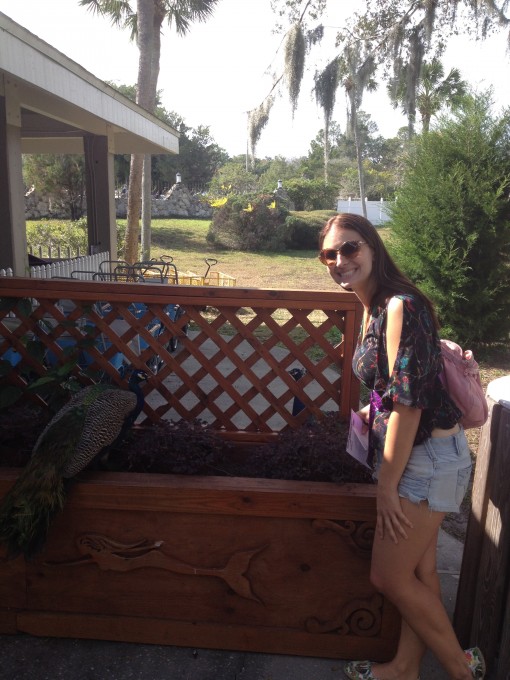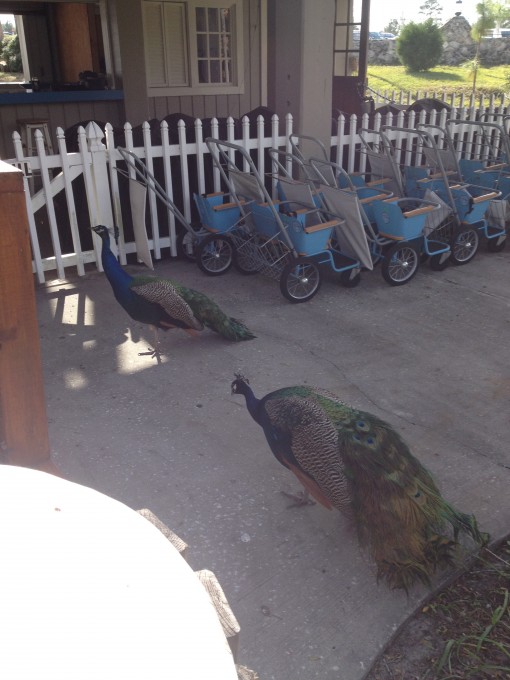 The park features live reptile shows where local children can touch lizards, but like I said, the main attraction is the mermaid shows.  There is an underwater theatre where 3 times daily the Weeki Wachee Mermaids perform shows like The Little Mermaid, or the one I saw that definitely hadn't changed since 1947.  In this show, an announcer voice introduces the mermaids as they perform tricks such as deep dives and drinking a coke underwater.  The show culminates with an underwater dance number around the American flag.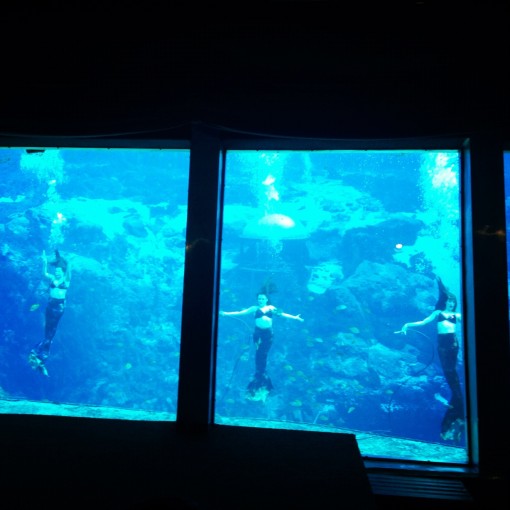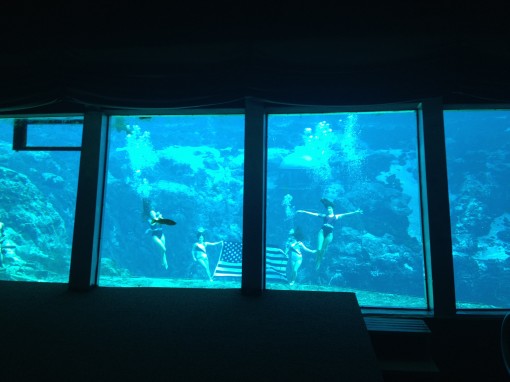 The park is odd and delightfully kitsch. There's even a machine (that was probably banned years ago most places) that pours hot wax into a metal mold making a weird souvenir that you have to "use caution when touching."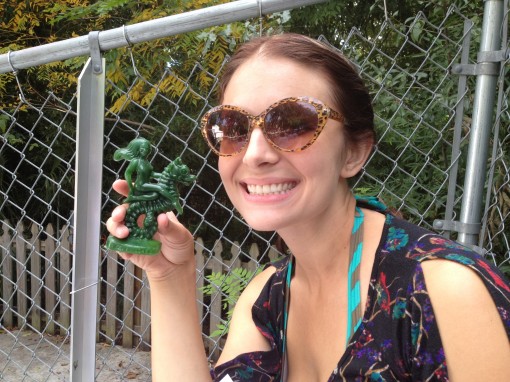 It's a lady riding a seahorse!
And of course tacky photo opportunities.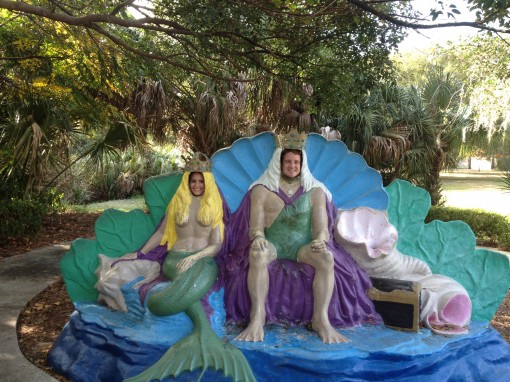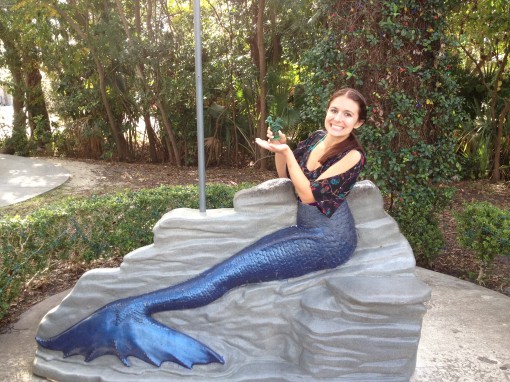 There's even a chance to meet a real mermaid.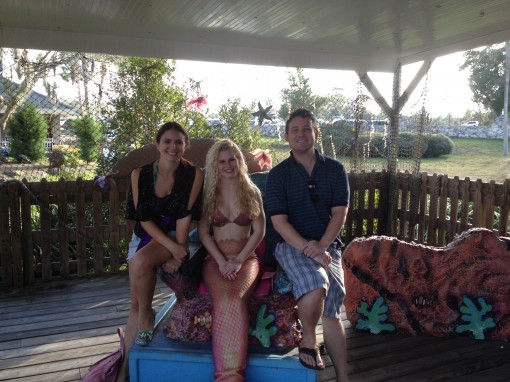 And the best part of all is that you can go anytime.  The park is open year round, 365 days, because the spring stays at 74 degrees regardless of the outside weather.  Pretty cool.  This park is small and perhaps not worth a trip on it's own, but it's certainly a worthwhile stop if you're near the Orlando or Tampa areas.
Save