I had a wonderful surprise when I returned from a Christmas visit to my family in Shreveport, LA.  My life had come full circle in a way.  Back in June, I visited Iceland for the first time.  In Reykjavik, I found a curious red mailbox.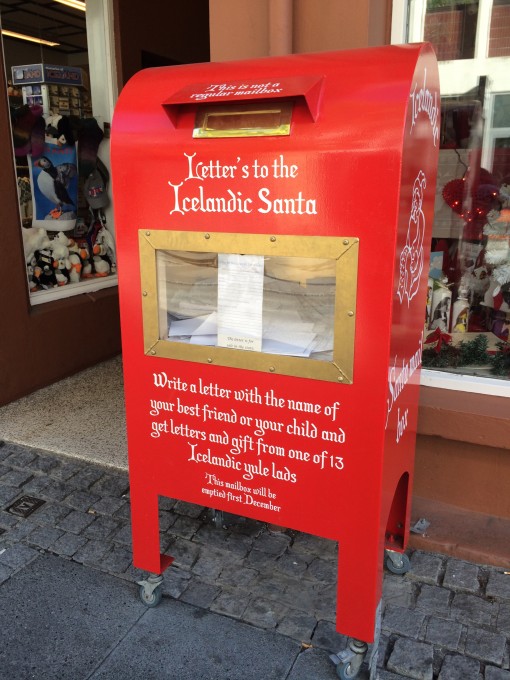 As stated on the top, "this is not a regular mailbox"!  This mailbox is a direct line to Icelandic Santa!  The mailbox is located outside of a Christmas shop, which sells a form letter to fill out for Santa for around $11.  As you can read, you simply "write a letter with the name of your best friend or child" and get gifts from a Yule Lad.  Of course, I'm selfish, so I wrote my own name and kept the gifts for myself.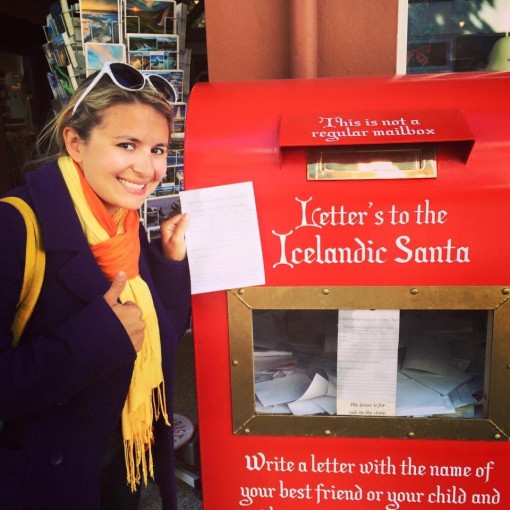 As you can tell from my scarf and heavy coat, this was a warm summer day in June in Iceland,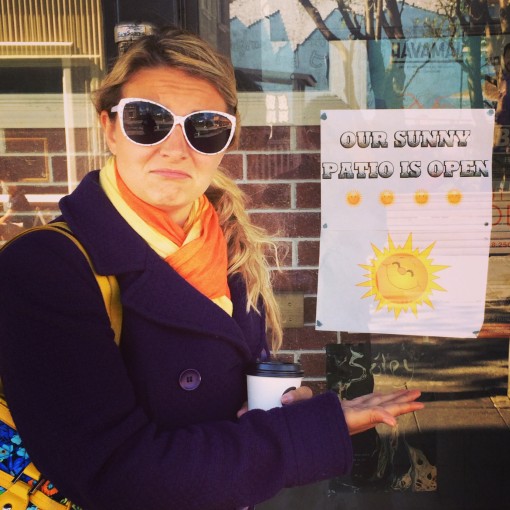 so naturally between then and now I had completely forgotten about my gift from the Yule Lads.  That's why I was so excited when I returned home months later to this;
*Spoiler Alert*
The gift is an ornament of one of the 13 Yule Lads.  I got the "Skyrgamur" or "Skyr Gobbler", an elfish figure that comes down from the nearby mountains every December 19th to secretly steal and eat the townspeople's yogurt.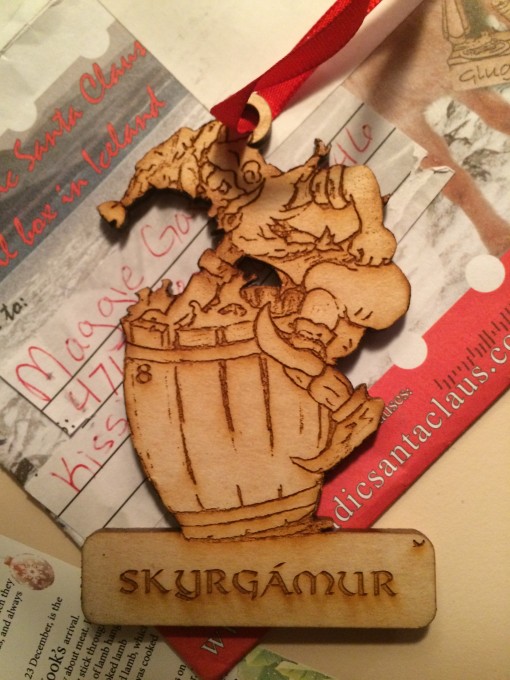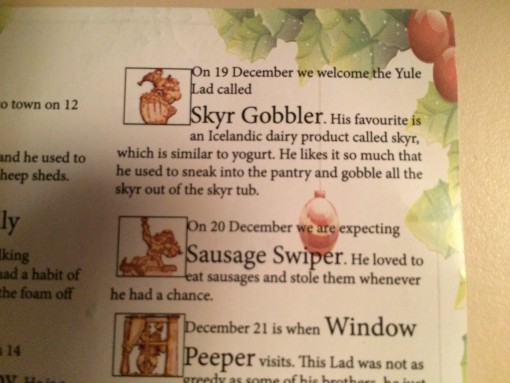 I initially thought this must be the most bizarre Yule Lad, and therefore the best.  This just proves how little I knew about Yule Lads.  Luckily my gift came with this educational literature.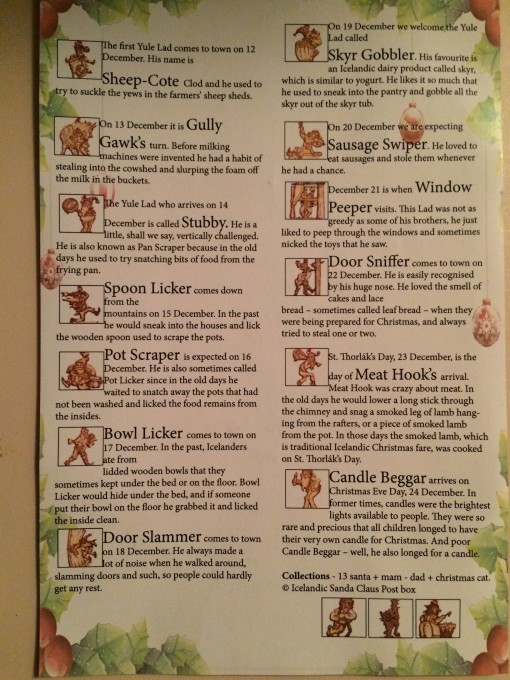 My Skyr Gobbler wasn't the most bizarre Yule Lad by a long shot!  According to Icelandic folklore, there are 13 Yule Lads that live in the mountains.  Each comes down on a different day in December to do weird things like steal your yogurt or lick your spoons.  Many of their activities seem to revolve around stealing, licking, or sniffing foodstuffs, except for December 21st's peeping Tom (or peeping Thor, if you will).  I know it's a lot, but the pictured guide is worth a read.  I will be incorporating some of the traditions in my holiday celebrations next year!
Not to date myself, but it's been a long time since I've written a letter to Santa.  Now I can say unequivocally, that it's just as magical as an (sort of) adult.
You can learn more about Icelandic folklore and the Yule Lads here!