It's safe to say that Tennessee has made a name for itself in whiskey production.  After all, Jack Daniels is perhaps the most well known brand of whiskey world wide.  Believe it or not, one of Nashville's newest distilleries once gave ol' Jack a run for his money.
The history of Nelson's Greenbrier Distillery is a fascinating one.  Charles Nelson started the Greenbrier Distillery that quickly become one of the most notable producers of whiskey in the state of Tennessee.  In fact, in 1885 Greenbrier Distillery sold around 380,000 gallons of whiskey to as far away as Paris, France, while Jack Daniels sold a measly 23,000 gallons.  The distillery continued to thrive even after the death of Charles Nelson, at which point his wife, Louisa, took over the family business.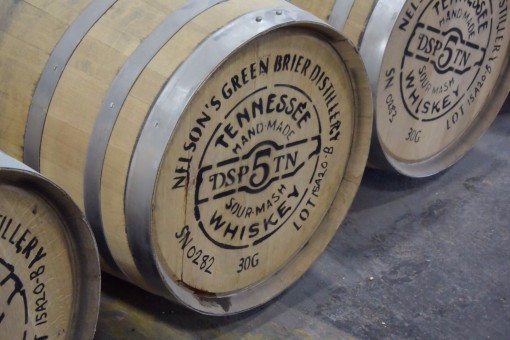 Unfortunately while the business was able to survive the death of it's founder, it was not able to survive prohibition, which was enacted in Tennessee a full 10 years before it was national law… but that's Tennessee for you.  Of course it's not all bad, without prohibition there would be no speakeasies.  But sadly, the Greenbrier Distillery was forced to close it's doors in 1909 at which point the distillery took a 100 year hiatus and was nearly forgotten.  That's where the story gets interesting.
Charles Nelson's great-great-great grandsons Charlie and Andy knew that their family used to make whiskey, but had no idea of the scale.  To be fair, if you're from Tennessee, you have a family history of making whiskey.  It's just easy to ignore it because most of the time it was in a toothless man's bathtub. (I can say it, I'm from there.)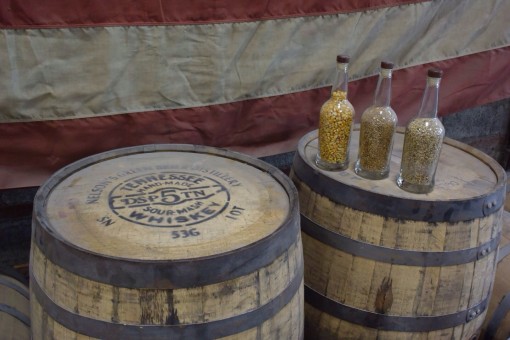 The current Nelson brothers learned more about their family's rich distilling history by chance on a visit to a butcher in Greenbrier, TN.  The butcher just so happened to be across the street from the former site of the Greenbrier Distillery, and the brothers ended up exploring the warehouse and natural spring where the distillery once stood.  Having piqued their interest, they also made a trip to the Greenbrier Historical Society, where they discovered a couple of century old glass Greenbrier Distillery Whiskey bottles and met their fate.
As they say, the rest is history.  The brothers decided to resurrect the family business and opened Nelson's Greenbrier Distillery in 2009, a full hundred years after the original closed it's doors.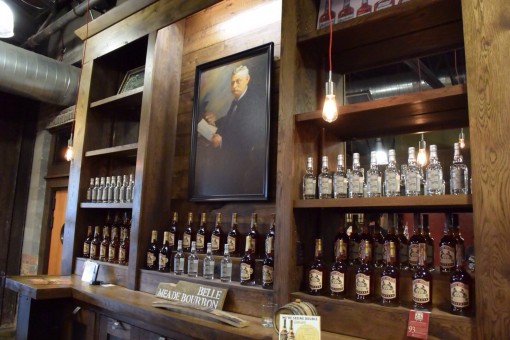 Nelson's Greenbrier Distillery is now located in Downtown Nashville and offers tours and tastings to guests for $10 several times throughout the day.  Unfortunately, the distillery is so new (this time around) that the only whiskey they have produced in this facility is an unaged white whiskey… or as it's more commonly known, moonshine.  They do however offer other aged whiskeys that the Nelson brothers had a hand in making, just not on property.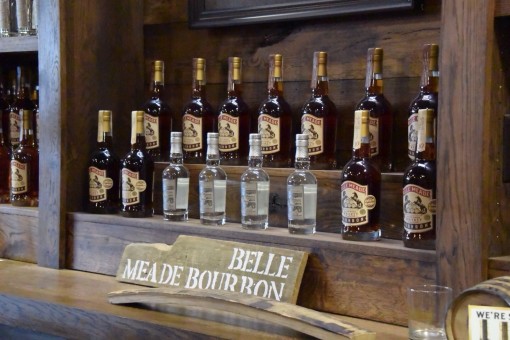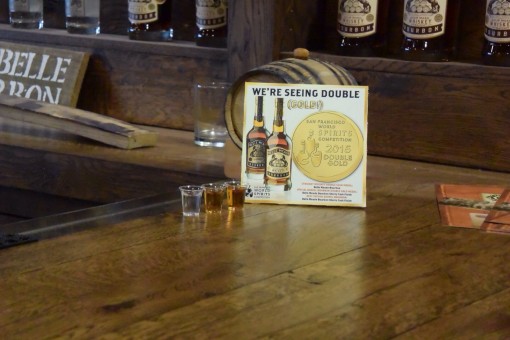 The tour is quite interesting and gives guests a behind the scenes look at the ins and outs of whiskey production.  The facility is rather small, but that only adds to the quality of the liquor.  No mass produced nonsense here!  Every batch goes through an old fashioned copper still affectionately known as "Miss Louisa", in honor of the brothers great-great-great grandmother, who took over the company after Charles Nelson's death, becoming one of the only women to run a distillery.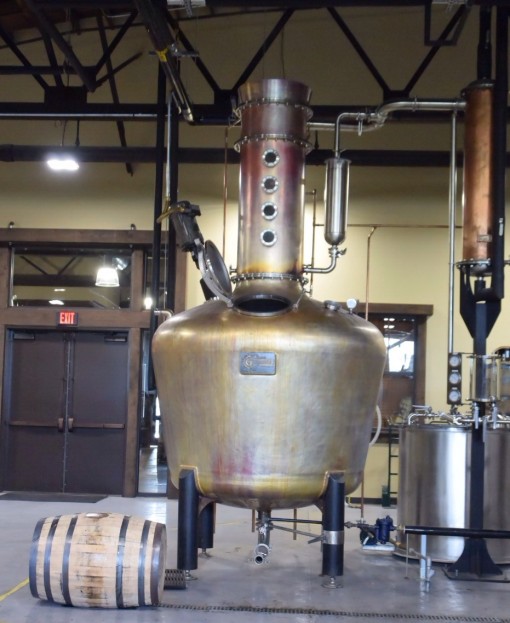 The tour takes you through the whiskey making, aging, and bottling process, and of course ends in everyone's favorite part; the tasting!  Samples are poured of Greenbrier's White Whiskey as well as Belle Meade's aged whiskeys.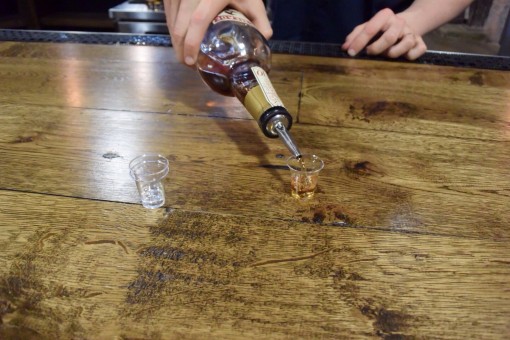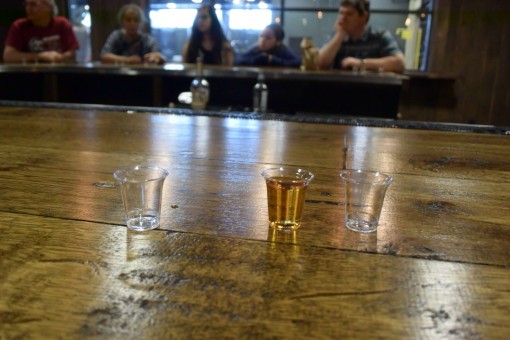 Remember, they haven't aged their own whiskey yet, but you do get a backstage look at the aging process in the barrel room.  It's enough to get you excited about the years to come.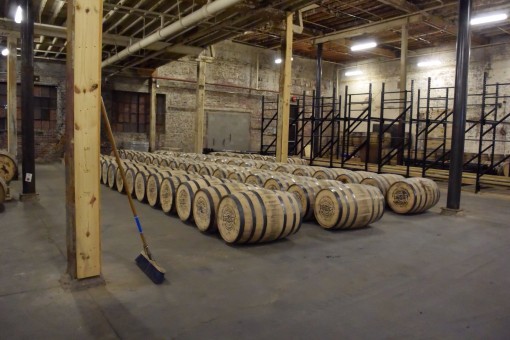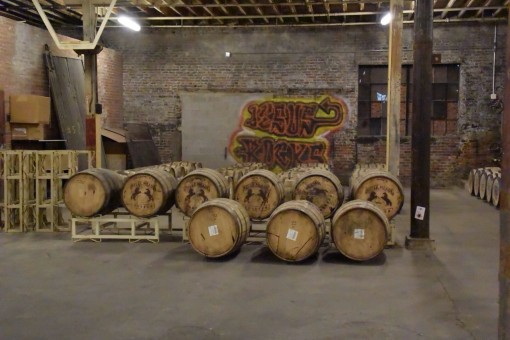 Nashville's come a long way in the past few years, of course occasionally you're still reminded of who actually runs this town.  I like my whiskey with a side of guilt.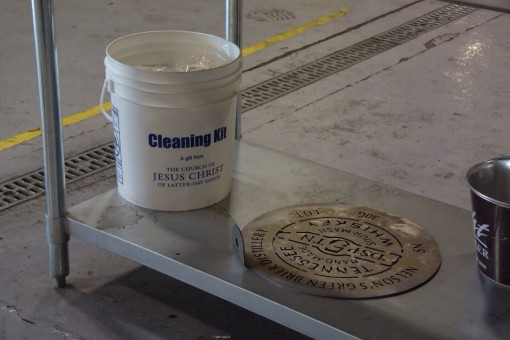 Chalk it up to youthful rebellion, but growing up here I thought Nashville was a proverbial "one horse town" and it seems they are working hard to kick that image to the curb.  Who knows, in another 100 years perhaps Nelson's Greenbrier Tennessee Whiskey may once again be putting Jack Daniels in his place!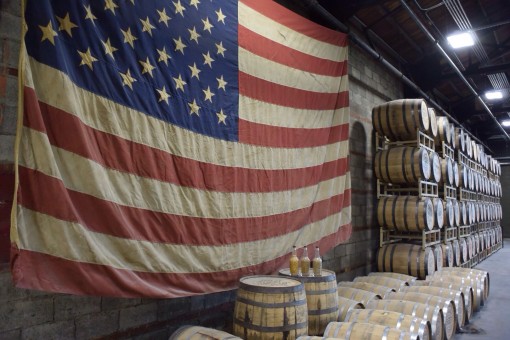 ~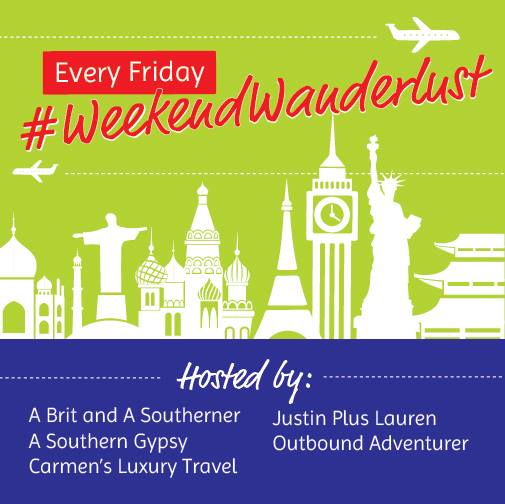 This post is part of the weekly blog link up, #weekendwanderlust hosted by A Brit and A Southerner, A Southern Gypsy, Carmen's Luxury Travel, Justin Plus Lauren, and Outbound Adventurer.